Found November 29, 2012 on Boston's Bettah:
Rajon Rondo has been suspended for two games, according to Celtics President Danny Ainge in his interview on WEEI. Rondo was ejected from Wednesday's game against the Nets when he got in an altercation with Nets forward Kris Humphries after Humphries gave Kevin Garnett a hard foul. Humphries was also ejected. The Boston Celtics (and more importantly Leandro Barbosa) need to step up in order to fill Rondo's void over the weekend. Yes, we all know the Celtics are on cruise control till the playoffs, but that doesn't mean we should be struggling to beat bad teams. The Celtics lost to the Nets for the second time last night, and take on another weak loss after two signature wins. I'd like the Celtics to come together and get a few wins without Rondo, then start to get on a roll when Rondo comes back from his suspension. Even though the Celtics have proven they can beat good teams, they need to prove that they aren't too old and tired to go on a strong winning streak. Even though Rondo's assist streak ended, he showed some emotion by defending his teammate in KG. Although Celtics head coach Doc Rivers said he didn't think Rondo's actions deserved a suspension, I believe the exact opposite. Rondo started the altercation, and followed through while also making contact with an official. I thought a one game suspension was enough, but knowing Rondo's history with suspensions, I can see why David Stern gave him two. It seems as though a Boston-Brooklyn rivalry is well on its way to becoming historic. These two teams seem to hate each other, and there have been quite a few hard fouls in their two meetings ever. I love it, seeing as how I hate New York. Hopefully this lights a fire under the Celtics, who haven't been able to score or play defense consistently. They take on the Trailblazers Friday night, where Leandro Barbosa will make the start at point guard, and hopefully be as aggressive as he has been so far this season.
Original Story:
http://www.bostonsbettah.com/?p=5429
THE BACKYARD
BEST OF MAXIM
RELATED ARTICLES
Rondo's 'determined to show I can become a leader' campaign took a hit in many people's eyes when he lost his composure in the game on Wednesday against the Nets.  I do not see it that way, as he showed he can become the emotional leader once the days of Kevin Garnett are over.  Sure he was short fused, but he also displayed unrivaled support for his teammates.  There...
Rajon Rondo Banned Two Games by League Office   Rajon Rondo has been suspended two games for last night's altercation with Kris Humphries that spilled into the stands. Danny Ainge broke the news during his weekly segment wih 'The Big Show' on WEEI. Earlier today, Rondo defended himself by saying that he was responding to [...]
At 6 foot 1, 186 pounds, Rajon Rondo isn't the biggest player in the NBA, but he just might be one of the toughest. In tonight's game vs. the Brooklyn Nets, Rondo got into a scuffle with Nets forward Kris Humphries after he Kevin Garnett in the post. The result was a bench-clearing brawl for the ages. Okay maybe it wasn't that wild of a brawl, but if you're the type of person...
The Boston Celtics and the Brooklyn Nets got into a scuffle Wednesday night right before halftime at the Garden. The fight started after Rajon Rondo took offense to a foul by Kris Humphries on Kevin Garnett. Rondo then pushed Humphries into the stands and the fight proceeded in the lapse of the fans. Not sure what the repercussions will be but this certainly cause suspension similar...
WALTHAM, Mass. — Rajon Rondo was mostly subdued on the day after his dust-up with Kris Humphries, but he did crack one smile. Rondo, who spoke with an NBA representative about an hour before practice began on Thursday afternoon, was asked if he worried that he might be issued a longer suspension or fine in light of two earlier ejections for run-ins with officials. In the league's...
Boston Celtics point guard Rajon Rondo was ejected in the second quarter of Wednesday night's game against Brooklyn when he shoved Kris Humphries after the Nets forward knocked Kevin Garnett to the ground with a hard foul. Humphries was given two technical fouls and ejected. Nets forward Gerald Wallace, who joined the fray under the Boston basket, was given one technical, but...
Tip: 7:30 PM     Court: TD Garden    Watch it: CSN  Hear it: WEEI Referees: James Capers, Kevin Fehr, Kane Fitzgerald Get your tickets here:  Boston Celtics Tickets The Matchup Record: 8-6 Record: 9-4 At Home: 4-3 On Road: 2-3 Streak: Won 2 Streak: Won 3 Leaders Leaders Buckets: Pierce (20.1 ppg) Buckets: Brook Lopez (19.2 ppg) Boards: Garnett (7.4 rpg...
Things got physical in Boston Wednesday night when Kris Humphries committed a hard foul on Kevin Garnett. In response to the foul, Rajon Rondo pushed Humphries which led to a NBA style shoving match. Both Rondo and Humphries were ejected as was Gerald Wallace after receiving his 2nd technical foul of the night. Kevin Garnett also received a technical but remained in the game. After...
A brawl broke out in Boston on Wednesday night during a game pitting the Celtics versus the Brooklyn Nets.The incident was sparked when Brooklyn's Kris Humphries committed a hard foul on Boston's Kevin Garnett late in the second quarter. Celtics point guard Rajon Rondo took offense and gave Humphries a spirited shove in retaliation. A brief moment of chaos ensued.Both Rondo...
Herald  Nothing soft about C'sNBA roundup: Thunder hold off Jazz 104-96, sweep homestand Courtney Lee lights spark as C's pound Portland David Stern fine Spurs thoughts from Doc RiversDoc Rivers will point in-house to spell guard Celts cruise without Rondo, top Blazers 96-78 Globe  Final, Celtics 96-Trailblazers 78 Jeff Green leads Celtics over Trail Blazers with 19 pointsDanny...
Today, the USA Today released the list of top selling jerseys and the list goes as followed: 1. Miami Heat LeBron James Photo by espnshop.com 2. Oklahoma City Thunder Kevin Durant Photo by nysportsjournalism.com 3. Los Angeles Lakers Kobe Bryant Photo by amazon.com 4. New York Knicks Carmelo Anthony Photo by knicksproshop 5. Chicago Bulls Derrick Rose Photo by nbajerseyssale...
Celtics News

Delivered to your inbox

You'll also receive Yardbarker's daily Top 10, featuring the best sports stories from around the web. Customize your newsletter to get articles on your favorite sports and teams. And the best part? It's free!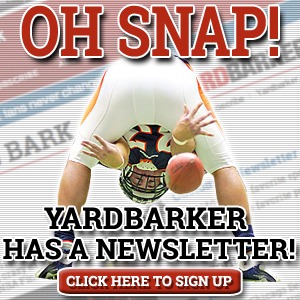 Latest Rumors
Best of Yardbarker

Today's Best Stuff

For Bloggers

Join the Yardbarker Network for more promotion, traffic, and money.

Company Info

Help

What is Yardbarker?

Yardbarker is the largest network of sports blogs and pro athlete blogs on the web. This site is the hub of the Yardbarker Network, where our editors and algorithms curate the best sports content from our network and beyond.