Elise Amendola/AP Is the wait finally over? Has the 25-man Roster been set? It could be, as Brian MacPherson of the Providence Journal reported that outfielder Ryan Sweeney is the odd-man out. The Boston Red Sox had to make a decision on Sweeney by Thursday, when Sweeney could trigger an opt-out on his contract if he was not added to the 40-man roster. That could mean that Jackie Bradley Jr., who has hit .431 with 2 HR and 11 RBI this spring, could be the last one in on the Opening Day Active Roster. Is that the right decision, though? The Red Sox have a chance to push the clock to free agency by holding him in AAA until the end of April. Now, a Scott Boras Client, the 2011 supplemental first round pick is eligible for Free Agency in 2018. The good news for the Red Sox is that their outfield – Jackie Bradley in left, Jacoby Ellsbury in center, and Shane Victorino in right – is one of the most athletic outfields in the major leagues. Whether the decision is to send Bradley to Boston, MA or to ship him Pawtucket, RI for the month of April, here is what teams have done with stars in each of the last five years, all rookies pushing their way onto the roster. Evan Longoria, Tampa Bay Rays – this decision was fought over for months as well. After the Devil Rays (yes Devil Rays) drafted him in 2006, Longoria was pushing the Rays to put him on the active roster coming into the 2008 season. The Rays, a patient, cost-cutting organization, elected to start Willy Aybar until he was put on the disabled list on April 12, 2008. The Rays ended up pushing back Longoria's free-agency back to 2015, which became meaningless after they signed him to a six-year, $17.5 million with options in 2014, 2015 and 2016 (he signed another six-year contract at the end of 2012, a $100 million to keep him in South Florida through 2023). Not to mention, the Rays made it to the World Series in 2008. Matt Wieters, Baltimore Orioles – he was so highly touted as a prospect he was nicknamed "Joe Mauer With Power." The Orioles also elected to keep their prized prospect down for a little, starting the three g'ed catcher Gregg Zaun come Opening Day. A Boras client as well, Wieters had his free agency eligibility pushed back to 2016, which the Orioles are going to keep pushing for the time being. Stephen Strasburg, Washington Nationals – There was talk of the 2009 No. 1 overall pick breaking camp with the Nationals in Spring 2010, but Washington elected to hold him in the minors come Opening Day. He came up with a BANG, that being the sound of the seven strikeouts he had in a row against the Pittsburgh Pirates on June 8, 2010. Holding Strasburg down means that the National is not eligible for free agency until 2017. That means, despite Tommy John Surgery, Strasburg has five years in Washington before he can chose to go elsewhere. Mike Trout, Los Angeles Angels – 2012 may have been his big rookie year, but he almost broke camp with the Angels in 2011. He ended up getting some time as a 19-year-old, but his results (.220 AVG, 5 HR, 16 RBI in 135 AB) were not that of stardom. The Angels did, however, rewound his clock back to 2018, which would not have happened if he had broke camp in 2011. He also may not have had his famed 2012 Rookie of the Year/Most Valuable Player bid, either. Bryce Harper, Washington Nationals – trying to keep their second big prospect as long as they could, the Washington Nationals decided to keep Harper in the minors on Opening Day 2012 rather than plopping the 19-year-old in Right Field right of the bat (pun intended). The Nationals called up Harper on April 28, 2012, which knocked back the free-agency clock one more year (2019), which did not hamper their playoff run in 2012 regardless (ironically, their treatment of Strasburg may have). Granted, the Red Sox are not penny-pinchers, even though the past 6 months may suggest otherwise. However, with the chance that Jacoby Ellsbury could be in a new uniform as early as the All-Star break, the fans in the nosebleeds have to wonder what it would be like to have Bradley under control for just one more year. Thanks for reading.
Original Story:
http://thenosebleeds.com/the-jackie-b...
PLAYERS:
Jackie Bradley
,
Ryan Sweeney
,
Scott Boras
,
Jacoby Ellsbury
,
Shane Victorino
,
Evan Longoria
,
Willy Aybar
,
Matt Wieters
,
Joe Mauer
,
Gregg Zaun
,
Stephen Strasburg
,
Mike Trout
,
Bryce Harper
TEAMS:
Boston Red Sox
,
Tampa Bay Rays
,
Baltimore Orioles
,
Minnesota Twins
,
Washington Nationals
,
Pittsburgh Pirates
,
Los Angeles Angels
MORE FROM YARDBARKER
All Sports News

Delivered to your inbox

You'll also receive Yardbarker's daily Top 10, featuring the best sports stories from around the web. Customize your newsletter to get articles on your favorite sports and teams. And the best part? It's free!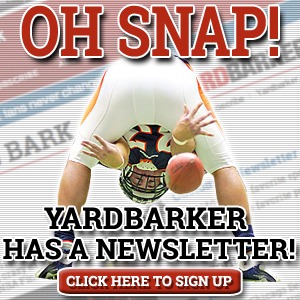 Latest Rumors
Best of Yardbarker

Today's Best Stuff

For Bloggers

Join the Yardbarker Network for more promotion, traffic, and money.

Company Info

Help

What is Yardbarker?

Yardbarker is the largest network of sports blogs and pro athlete blogs on the web. This site is the hub of the Yardbarker Network, where our editors and algorithms curate the best sports content from our network and beyond.