CLEVELAND -- With the No. 1 overall pick in the 2013 NBA Draft, the Cleveland Cavaliers very well could select Nerlens Noel, the shot-blocking center out of Kentucky. As you probably know, the Cavs won the draft lottery for the second time in three years Tuesday night. As you also probably know, Noel has a serious upside. He stands 6-foot-11, he can really jump and he can throw it down in traffic. He once swatted 12 shots in a game and led the NCAA in blocks (4.42) during his lone college season. Of course, theres also the matter of Noels knee. He tore his ACL in late February and underwent surgery. No one knows when hell be ready to start his pro career, but early word is it wont be until at least December. But who can say for sure? Chicagos Derrick Rose suffered the same injury and missed this entire season. At the very least, Noel will miss summer league, training camp and the early part of 2013-14. Nor will Cavs general manager Chris Grant, coach Mike Brown and the rest of the staff get to watch Noel in the all-important individual workouts. Now, the Cavs didnt bring in Dion Waiters last season, and still selected him fourth overall. At the same time, Waiters wasnt coming off a major knee injury. Regardless, Noel was examined by NBA doctors over the weekend. If he passes his physical, the Cavs will, without a doubt, give him strong consideration. If Noel fails his physical, well, then the door is wide open. Either way, the Cavs will explore the idea of trading the pick. Were open, Grant said in perhaps his most telling statement of the night. Were going to look at all our options. If all this plays out in worst-case scenario type situation, with Noel failing his physical, youd have to ask what the Cavs could actually get for the pick. The answer would be not a whole lot. Not unless some team really wants Kansas shooting guard Ben McLemore or Maryland center Alex Len -- two other sought-after prospects. Still, its hard to Think anything but good things about the Cavs this offseason. They are rich with available space under the salary cap, and yes, Grant is hopeful of using some through trades and free agency. They not only own the top overall pick in the draft, but the No. 19, as well as two early second-rounders (Nos. 31 and 33). And lets not forget, they have plenty of assets already on the roster. Aside from Kyrie Irving, you can assume that no one is untouchable. But lets start with Noel, because had he not gotten injured, hed likely be this drafts clear-cut prize. And if he heals quickly, were talking about a guy who could really solidify the Cavs frontcourt. Imagine a frontcourt of Thompson, Anderson Varejao and Tyler Zeller with an expected game-changing defender like Noel. That wouldnt be so bad, huh? Especially when you consider Irving and Waiters are starting in the backcourt. Obviously, all of this is a one big if. The Cavs arent expected to have the answers until right up until the very minute of the draft. Then comes free agency, and you can expect them to at least entertain the idea of trading for or signing a veteran free agent, most likely to provide some depth at small forward. Names like Bostons Paul Pierce, Indianas Danny Granger and Chicagos Luol Deng have already become popular on the local sports-talk radio circuit. No matter what happens, this is just the beginning for the Cavs. Grant and his staff still have a ton of work in front of them. They say they know that, but if history tells us anything, its that the Cavs wont press the issue. Theyll calmly calculate their next move, thinking through everything and not rushing into anything. After all, when you have the No. 1 pick in the draft, you have all the power. Twitter: @SamAmicoFSO
Original Story:
http://www.foxsportsohio.com/nba/clev...
MORE FROM YARDBARKER
All Sports News

Delivered to your inbox

You'll also receive Yardbarker's daily Top 10, featuring the best sports stories from around the web. Customize your newsletter to get articles on your favorite sports and teams. And the best part? It's free!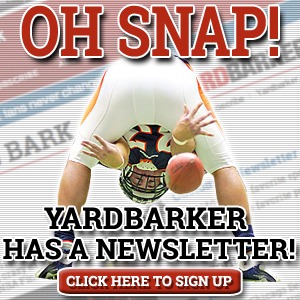 Latest Rumors
Best of Yardbarker

Today's Best Stuff

For Bloggers

Join the Yardbarker Network for more promotion, traffic, and money.

Company Info

Help

What is Yardbarker?

Yardbarker is the largest network of sports blogs and pro athlete blogs on the web. This site is the hub of the Yardbarker Network, where our editors and algorithms curate the best sports content from our network and beyond.