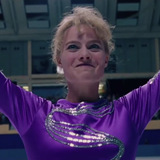 If you haven't seen the fast-paced, action-packed and eccentric trailer for "I, Tonya," you might want to sharpen your skates and get on that because the next great sports biopic is upon us. It plays like the wicked lovechild of "Goodfellas," "Fargo," and "Blades of Glory" with one remarkable significance: "I, Tonya" is based on the true story of ostracized, professional skater,...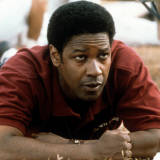 When Hollywood goes hunting for captivating drama, they need look no further than the world of sports. All the elements are there: the thrill of victory, the agony of defeat, triumph over adversity and healing in the face of tragedy. Sometimes filmmakers work a variation on a real-life event (e.g. "Rocky" was inspired by the Muhammad Ali-Chuck Wepner fight), but they're just as likely...
The New York State Boxing Hall of Fame (NYSBHOF), sponsored by Ring 8, has announced its 18-member Class of 2016. The fifth annual NYSBHOF induction dinner will be held Sunday, April 3, at Russo's On The Bay in Howard Beach, New York. "This is another very strong class of inductees," said Ring 8 & NYSBHOF president Bob Duffy, who was inducted into the NYSBHOF last year. "We are...
MORE STORIES >>
Boxing News

Delivered to your inbox

You'll also receive Yardbarker's daily Top 10, featuring the best sports stories from around the web. Customize your newsletter to get articles on your favorite sports and teams. And the best part? It's free!