Originally written on
SCACC Hoops
| Last updated 8/31/14
They say a team is only as strong as its weakest link. For the Duke Blue Devils that may be the Center position, and Amile Jefferson is probably the best candidate to start here even if he does not look like the prototypical center. By Ro Shiell Jefferson, now listed as 6-foot-9 with a 7-foot-1 reach, has the length to play center but is a little light at 210 pounds. His weight may be considered a weakness but consider this, Anthony Davis and Nerlens Noel were two college centers and they were listed around 220 and 215 pounds, respectively, and that never hindered their performances at Kentucky. They also did a better job of staying on the court than Jefferson, who seems to foul at a high rate. He only fouled out twice last season and was close to being disqualified at least three other times. The first game against NC State he scored 10 points in a dozen minutes but also had five fouls. He is quick and fluid, and you can always tell when he is on the court because the action is much faster and intense, but he needs to move his feet and stop getting caught on reach-in fouls. One of the biggest off-season news was Tarik Black spurning Duke for the Kansas Jayhawks. Black may have the coveted size for a post player but spent three underwhelming seasons at Memphis. Wouldn't you rather have Jefferson with a higher learning curve than a player like Black? How many healthy players finally turn that corner in their senior year? One guy who is confident in the rising sophomore is Coach Steve Wojciechowki. "I think Amile can play any number of positions. He's a guy that can play both frontcourt positions, he can play on the wing, he's a basketball player," Coach Steve Wojciechowki said. "He's gotten better from a physical standpoint, he's gotten better from a skill standpoint and I have no doubt that he's going to be an outstanding player here at Duke." As Duke's big man coach, Wojciechowki is most qualified to assess the progress of Jefferson. The coach has had some success with Lance Thomas, another slight player, who turned out to be a great defensive forward on a championship team. Mason Plumlee went from a dunker to a double-double machine under his tutelage. Without Brian Zoubek, Duke would not have won the 2010 championship. All these guys improved under Wojo's watch. Jefferson got some extra playing time while Ryan Kelly was injured, but saw his time on the court diminish when the Senior returned. Kelly has now graduated and so has Mason Plumlee.  That means a new frontcourt needs to be established. The versatile freshman Jabari Parker will be a starter but finding someone to partner with him is between Marshall Plumlee, Senior Josh Hairston and Jefferson. Nobody but Coach K and his trusted advisers can say who will get the nod, but Jefferson has shown that he can rebound and score around the basket. Plus, playing him at center makes Duke quicker. Listening to his summer Grind video is inspiring. Especially when he says the following; "After a year I understand how important practicing in the summer is. I have learned you have to be ready whenever your number is called. Whatever coach calls for me to do, I want to be ready to do that. It is an exciting time to be a Duke Basketball player. It is humbling and a blessing. It makes you want to take advantage of everything around us here." If he truly believes this, it shows that Jefferson has come to the conclusion that even though college basketball players may get a few months off to do whatever they like, they cannot rest, because it is here champions are made. Not under the bright lights of Cameron Indoor Stadium, but during the down time when the cameras aren't rolling and the Crazies have been neutralized. Practice perfects the game. Jefferson is saying he is aware of this at an early stage of his development not to mention the trusts he has in his coaches. He also went on to say, "I want to be stronger this year, no more layups, just dunks." Normally when a player just looks to do one thing it can be limiting because he may only focus on that thing ignoring other opportunities. But in this instance, Jefferson doesn't mean he will be just looking for the highlight dunk ignoring an easy layup. It just means he is going to go stronger and harder than he ever did as a freshman, like Arnold Schwarzenegger in Terminator Two. That's fine by me so long as he doesn't foul out. Bermuda Bob adds: I remember being so pleased when Jefferson decided to come to Duke after a protracted decision making process.  If felt that he would be four-year player and a force to be reckoned with. In his first press conference of the new season, Coach K indicated that Jefferson would be "… way up …" on the scale of important players on this year's squad.  I could not agree more. I couldn't agree more with Ro that he has the potential to be cut from the same cloth as Lance Thomas and, I believe, that if this Duke team wants to be fast, Jefferson needs to be on the court.   This article was originally published at http://DukeSportsBlog.com. If you are interested in sharing your website's content with SCACCHoops.com, Contact Us.  
Original Story:
http://www.scacchoops.com/tt_NewsBrea...
MORE FROM YARDBARKER
College Basketball News

Delivered to your inbox

You'll also receive Yardbarker's daily Top 10, featuring the best sports stories from around the web. Customize your newsletter to get articles on your favorite sports and teams. And the best part? It's free!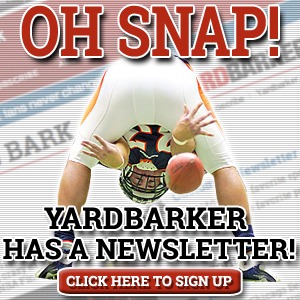 Latest Rumors
Best of Yardbarker

Today's Best Stuff

For Bloggers

Join the Yardbarker Network for more promotion, traffic, and money.

Company Info

Help

What is Yardbarker?

Yardbarker is the largest network of sports blogs and pro athlete blogs on the web. This site is the hub of the Yardbarker Network, where our editors and algorithms curate the best sports content from our network and beyond.