Found March 24, 2013 on Fox Sports:
The shot went up, and all John Craft paid attention to was its arc. It hadn't been a pretty last few minutes for his son, pesky and reliable Ohio State junior guard Aaron Craft. With 4:40 left in the game, Aaron Craft stood at the foul line, his Buckeyes up six on an Iowa State team that had made more 3-pointers this season than any team in college hoops. Iowa State was a team that could close that gap as quick as any, so Craft's 1-and-1 free throws were vital. He missed the front end. Iowa State grabbed the rebound, sprinted down the floor, and 14 seconds later Tyrus McGee hit a 3 to bring the Cyclones to within three. Craft was fouled again, and again missed the front end of a crucial 1-and-1. From Section 229, Row F of University of Dayton Arena, behind the Ohio State bench and even with the free-throw line, John Craft could tell: The arc on his son's shots was flat. "Alright Aaron, some free throws would be nice," tweeted Craft's little sister, Cait, a freshman guard for Ohio State's women's team. A layup and a made free throw by Iowa State's Korie Lucious knotted the game up. It got worse for Aaron Craft. With Iowa State up one, Craft was dribbling and looking toward his bench for the play call when McGee swatted the ball away. It went out of bounds off Craft, and in the stands his dad noted that he'd talk with his son after the game about that lazy turnover. Then he was called for a dumb foul on the next possession. Later, with 1:15 left and the Buckeyes down one, Craft had two more free throws. He only made one of them, and the game was tied at 75. Momentum was swinging in the wrong direction. With all of his late-game miscues at the offensive end, if 2-seed Ohio State lost and didn't making the Sweet 16, Craft might be the goat. But the key to Craft's game has always been defense, not driving down the lane or nailing big shots. His father remembers when he was growing up playing with his older brother, Brandon. Aaron Craft couldn't keep up athletically with the boys who were three years older, but he could out-work them, out-pester them, out-defend them. So there Craft was, standing a few feet away from the defending basket as Iowa State's Melvin Ejim swooped in for a layup that would've put Iowa State up by a couple. His feet were planted. Maybe Craft was standing just inside the restricted area, maybe he wasn't, but the official called a charge, and the call wasn't reviewable: Ohio State ball. So the ball was again in Craft's hands when the shot clock was turned off, the game tied at 75, the seconds winding down, one final chance at redemption. Ohio State forward LaQuinton Ross set a screen for Craft. Craft's father thought the play was a pick-and-pop. It wasn't. Iowa State switched their defenders, so lumbering big man Georges Niang was now defending Craft. Instead of passing to Deshaun Thomas, Ohio State's go-to man the entire season, Craft waved off the leading scorer. Craft's dad watched the big man play off his son a step, and watched his son step back and launch his first 3-point attempt of the game. John Craft saw the ball's arc. It was high and true, better than those free throws from minutes before. John Craft thought about a game back in high school, when he was standing courtside, yelling instructions at the end of a tie game against their main rival. Back in high school Craft had stared directly at his father: "I got this," he told him, then dribbled up to a wing, stepped back, and nailed a game-winning 3. At the University of Dayton Arena, the same thing happened, only from the opposite wing. Craft's shot went through. The scarlet-and-gray crowd went crazy over the best buzzer-beater of this tournament. With only .5 seconds left on the clock, the game was over, Craft's Ohio State team heading to their fourth Sweet 16 in as many years. "I guess those free throws are forgiven," Craft's sister tweeted. In the time it took for a shot to go from Aaron Craft's hands and through the hoop, he switched identities: From goat to hero, from the defense-first scrapper who didn't take the big shots to the kid who made the biggest shot so far in this tournament. "I saw the same thing Aaron saw," Ohio State coach Thad Matta said afterward. "It was right in front of us... I was perfectly fine with the shot. As Aaron said, I knew the time, the situation, we were going into overtime if it didn't go in. We had told him when we took the timeout, let's get the last shot and go for the win. He could have timed it maybe .5 too long, but it was pretty good timing on his part." After the game, a blockade of about 40 reporters and cameramen sealed the entry into Ohio State's locker room. There was no getting through. "Aaron Craft is available out in the tunnel," an Ohio State PR person said. Reporters stampeded out of the locker room, shoving each other out of the way to get to the hero. Craft was leaning back against the concrete wall and smiling his sheepish smile. Reporters horded around him, and Craft -- always smart, always crafty, always looking to create space -- stuck out his right shoe in order to give himself some breathing room. And always a guy who put winning over his individual exploits, Craft spouted some of those typical team-first sports cliches. "The ball happened to be in my hands and God put it in," Craft said. "All the things that were going on that I don't normally do, and we're still in the game, that's what it's all about," he added. "Got a shot off that felt pretty good. Thought it was in. Knew I was going to have space not to rush it, and it was able to go in," Craft said. All things that a father who'd been a high school football and basketball coach was proud to hear. And then, in the last part of his hallway press conference before he was shuffled away, Craft mentioned this: There wouldn't be much celebrating Sunday night. He needed to get back to campus. He's a pre-med student with a near-4.0 GPA, and he had an organic chemistry test Monday that he needed to study for. And when the father was told this, John Craft beamed, even prouder than when he talked about his son's 3-pointer that had the perfect arc. Follow Reid Forgrave on Twitter @ReidForgrave or email him at ReidForgrave@gmail.com .
Original Story:
http://msn.foxsports.com/cbk/story/aa...
THE BACKYARD
BEST OF MAXIM
RELATED ARTICLES
Aaron Craft just hit the shot of the NCAA Tournament – well, so far. His buzzer-beating 3-pointer gave Ohio State the win over Iowa State and put the Buckeyes back in the Sweet 16. With the score tied at 75-75, the Buckeyes had the final possession of the game. Craft dribbled the clock down, seemingly almost running out of time, and pulled up and nailed the game-winner at the...
We were waiting for the first buzzer-beater of the weekend, but we will have to settle for .5 left on the clock. Aaron Craft's game-winner with a half a second left sent the Ohio St Buckeyes to the Sweet 16 over the Iowa St Cyclones: Craft and the Buckeyes struggled in the final 6 minutes, seeing a 13-point lead disappear. But they survived and now advance to play Arizona on Thursday.
We haven't had a true buzzer beater yet, but Aaron Craft's three pointer with .5 seconds left is the highlight of March Madness thus far. After struggling at the line in the 2nd half, Craft made the one shot that counted at the end, and led Ohio State to a 78-75 victory over Iowa State.  Jim Nantz gives us a solid call on the buzzer beater, although I'm a bit disappointed...
With Aaron Craft's last-second shot, No. 2 Ohio State remained the lone high seed left in the NCAA tournament's most-busted bracket. Craft made a 3-pointer with a half-second left, and Ohio State escaped Dayton - a place of Buckeye heartaches - with a 78-75 victory over Iowa State on Sunday. Ohio State (28-7) needed Craft's only 3-pointer of the game - an arching shot...
As Aaron Craft dribbled the ball around, waiting for the clock to dwindle down to the 0.0 mark, fans in the University of Dayton arena wondered: "what's going to happen next?" The answer could have been many things. Craft could have passed it off to DeShaun Thomas who could have hit the game winner. Thad Matta could have called a play and the Buckeyes could have emerged victorious...
When games get into the Round of 32 they are either going to be blowouts or nail biters--nothing in between.  Teams pas the first round either got lucky or know how to ball. Over the weekend we saw plenty of both. The Sunday game between Ohio State and upset minded Iowa State was definitely one of the good ones. This one ended in a way that is typically meant more for...
Ohio State was in a close battle with Iowa State, but luckily Aaron Craft was able to bail them out prior to a possible upset. Check out the below buzzer beater by Craft which gave the Buckeyes a 78-75 win and a punched ticket to the Sweet 16. [The Big Lead] Article found on: Next Impulse Sports
The refs made a controversial charge call on Iowa State when Ohio State's Aaron Craft slid under Will Clyburn. Do you think it was a bad call?
DAYTON, Ohio (AP) -- With Aaron Craft's last-second shot, No. 2 Ohio State remained the lone high seed left in the NCAA tournament's most-busted bracket. Craft made a 3-pointer with a half-second left, and Ohio State escaped Dayton -- a place of Buckeye heartaches -- with a 78-75 victory over Iowa State on Sunday. Ohio State (28-7) needed Craft's only 3-pointer of the...
Welcome back to BracketRacket, the one-stop shop for all your NCAA tournament needs. Today, we see what happens when Ohio State hits a buzzer beater, ride shotgun with NASCAR driver Elliott Sadler and see why the cool kids are referring to Fort Myers, Fla., as ''Dunk City.'' But first, let's acquaint ourselves with the Sweet 16, shall we? --- REGIONAL SEMIS...
DAYTON, Ohio (AP) -- Iowa State's Will Clyburn won't dispute a late charge call in the Cyclones' 78-75 loss to Ohio State in the NCAA tournament. Clyburn was called for a charge when he ran into Buckeyes point guard Aaron Craft near the basket with 1:41 to go Sunday. Replays showed Craft's right heel was at the semicircle restricting the area where players can take...
Score: No. 2 Ohio State 95, No. 15 Iona 70 Star(s): Ohio State: Sam Thompson 20 Pts, 10 Reb. Deshaun Thomas 24 Pts, 3 Reb, 2 Ast.  Iona: Tavon Sledge 20 Pts, 3 Reb, 2 Ast, 1 Blk. Story: All of the talk leading up to this one was about Momo Jones, and most of it came form Mr. Jones himself. Now it's about the way Aaron Craft and the Buckeyes stifled the nation's third...
College Basketball News

Delivered to your inbox

You'll also receive Yardbarker's daily Top 10, featuring the best sports stories from around the web. Customize your newsletter to get articles on your favorite sports and teams. And the best part? It's free!
THE COLLEGE BASKETBALL HOT 10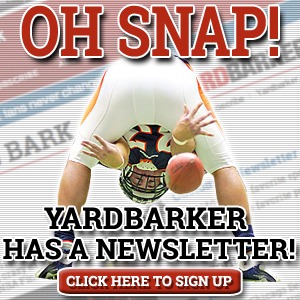 Latest Rumors
The Backyard

Today's Best Stuff

For Bloggers

Join the Yardbarker Network for more promotion, traffic, and money.

Company Info

Help

What is Yardbarker?

Yardbarker is the largest network of sports blogs and pro athlete blogs on the web. This site is the hub of the Yardbarker Network, where our editors and algorithms curate the best sports content from our network and beyond.