Win. Still in! The disappointment of coming up short at the Pac-12 tournament did not last long for the Oregon Ducks on Tuesday night. Led by guard Devoe Joseph's 25 points, Oregon defeated the visiting Louisiana State Tigers (18-15) 96-76. The Ducks (23-9) will face the Iowa Hawkeyes (18-16) at 2 p.m. Sunday in Eugene in the second round of the NIT. The Hawkeyes beat Dayton...
Behind a game-high 25 points by senior guard Devoe Joseph, the Oregon men sprinted to a 96-76 win over the LSU Tigers in the first round of the National Invitation Tournament.
The Oregon Ducks can kiss the Pac-12 regular season championship goodbye. Devoe Joseph scored a career-high 33 points but it wasn't enough as California defeated the University of Oregon men's basketball team by a score of 86-83 on Thursday night. The Ducks dropped 18-8 overall and 9-5 in Pac-12 play. The Golden Bears improved to 21-6 overall and 11-3 in league action. Oregon...
Despite a career high performance by Devoe Joseph, the Oregon Ducks fell to conference leading California 86-83. Joseph hit for 33 points but it was not enough as late game ball-handling errors allowed California to erase a seven-point lead and take command with just over a minute to play.
TEMPE, Ariz. (AP) -- Devoe Joseph scored 15 points to lead four Oregon players in double figures, and the Ducks used a surge midway through the second half to beat Arizona State 67-58 on Thursday night. Trent Lockett scored a season-high 23 points for the Sun Devils, one off his career best. Tony Woods added 12 points, E.J. Singler 11 and Garret Sim 10 for Oregon (12-5, 3-2 Pac...
Sparked by Devoe Joseph's career-high 30 points Thursday night, the Oregon men downed the Stanford Cardinal 78-67 at Matthew Knight Arena.
Olu Ashaolu scored 23 points and grabbed 10 rebounds as hot-shooting Oregon beat Washington State 92-75 on Thursday in the Pac-12 Conference opener for both teams. Devoe Joseph added 17 points for Oregon (10-3), which shot 69 percent from the field in winning its fourth straight game. DaVonte Lacy scored 19 points for Washington State (8-5), which shot 46 percent from the field...
Transfer Devoe Joseph led Oregon with 18 points in his first game for the Ducks, and Jonathan Wills paced Fresno State with 20 points as the Bulldogs lost 74-70 on Saturday night in Eugene. Leading scorer Kevin Olekaibe left the game with an injured ankle…
The Oregon men moved to 5-2 overall on the season, behind Minnesota transfer Devoe Joseph's team leading 18 points in the Ducks' 74-70 win over the Fresno State Bulldogs.
Devoe Joseph, playing for the first time since wearing a Minnesota jersey last December, scored 18 points to lead Oregon past Fresno State 74-70 on Saturday. Garrett Sim had 17 points for the Ducks (5-2). He was perfect from the field (5 for 5) and free-throw line (4 for 4). E.J. Singler added 14 points for Oregon, including a jumper with 22 seconds left to make the score 71-66...
Via AP on Fox
MORE STORIES >>
College Basketball News

Delivered to your inbox

You'll also receive Yardbarker's daily Top 10, featuring the best sports stories from around the web. Customize your newsletter to get articles on your favorite sports and teams. And the best part? It's free!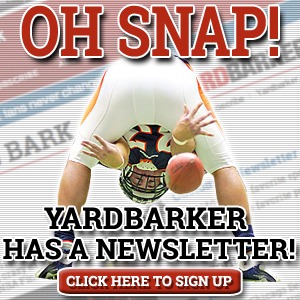 THE COLLEGE BASKETBALL HOT 10