D.J. Byrd scored 16 of his 22 points in the second half and Purdue upset No. 17 Wisconsin 69-56 Sunday afternoon. Terone Johnson added 16 points for the Boilermakers (14-15, 7-9 Big Ten), who had lost three straight road games and four of five overall. Purdue took control with a 21-3 run in the second half during which Byrd had nine points and Johnson eight. Jared Berggren scored...
CLEMSON, S.C. -- D.J. Byrd 20 points and six 3-pointers in the first half as Purdue built a big lead and held on to defeat Clemson 73-61 in the ACCBig 10 Challenge on Wednesday night. The Boilermakers (3-3) won in the conference challenge for a fourth straight year and did on the strength of their early outside shooting. Byrd was 6 of 9 from beyond the arc while Purdue had seven...
The Purdue Boilermakers have had some terrible luck the last few seasons.  The previous two seasons, which were seasons that Purdue were Final Four contenders, essentially derailed by knee injuries to Robbie Hummel.  This season did carry the expectations, but saw a young team starting to gel together at the right time as the NCAA Tournament approaches.  But the Boilermakers will...
Purdue kicked guard Kelsey Barlow off the team Friday and suspended swingman D.J. Byrd for a pivotal late-season game following an early-morning incident at a bar. Lt. Gary Sparger of the West Lafayette police said officers were called to Where Else bar near the Purdue campus just before 3 a.m. after a disturbance. Both Barlow and Byrd were there when police arrived. Police are...
Let's update this morning's post about what Matt Painter should do with guard D.J. Byrd and his public intox arrest, shall me? A lot's happened in the past few hours. Within the last hour it was announced that Byrd has been suspended one game, meaning he will miss this weekend's very, very important game against Michigan State. What was not known this morning when the story...
Purdue guard D.J. Byrd was arrested by state police Friday morning for public intoxication. Authorities said Byrd was booked into Tippecanoe County Jail around 3:30 a.m. Friday and released five hours later. West Lafayette police say they were called to a West Lafayette bar just before 3 a.m. for a disturbance and Byrd was still at the bar at the time. The junior from Crawfordsville...
Via AP on Fox
Purdue guard D.J. Byrd was arrested early Friday on a charge of public intoxication, the West Lafayette Journal & Courier reported. Byrd, 21, was booked into jail at about 3 a.m. local time Friday. He was released about five hours later. Details of the incident have not been made public. Head coach Matt Painter was reportedly reviewing the incident and weighing the starting...
Last night, Purdue guard D.J. Byrd was arrested for public intox. (More details here from our friends at Hammer & Rails.) As of this writing, no word has emerged yet on how Purdue coach Matt Painter will discipline Byrd. If you were the Purdue coach, how would you punish Byrd? How would you punish D.J. Byrd? (Photo by Michael Heinz/Journal & Courier) A few facts to consider...
MORE STORIES >>
College Basketball News

Delivered to your inbox

You'll also receive Yardbarker's daily Top 10, featuring the best sports stories from around the web. Customize your newsletter to get articles on your favorite sports and teams. And the best part? It's free!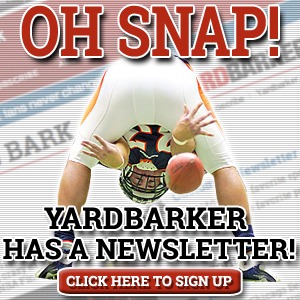 THE COLLEGE BASKETBALL HOT 10