Dylan Royer made all five of his 3-point attempts, finishing with 17 points, and Cal Poly pulled away in the second half for a 64-41 victory over UC Davis in the Big West Conference tournament quarterfinals on Thursday. Cal Poly, which has won six in a row, will play either Pacific or Cal State Fullerton in the semifinals on Friday. The third-seeded Mustangs (18-12) led 20-19 at...
Dylan Royer and Chris Eversley scored 23 points apiece and Cal Poly got its first road win over Cal State Northridge in six years, defeating the Matadors 81-61 Thursday night. Royer made 7 of 8 3-point attempts and Eversley was 3 for 3 as the Mustangs (14-12, 9-6 Big West) converted 12 of 15 shots beyond the arc and shot 58 percent overall. Jamal Johnson added nine assists for...
Dylan Royer scored 17 points, leading four players in double figures, to help Cal Poly beat Long Beach State 79-73 Thursday night. Royer was 5 of 8 from 3 point range. Redshirt freshman guard Reese Morgan had a career-high 16 points for the Mustangs (6-6, 2-0 Big West). Kyle Odister had 12 points, and Brian Bennett added 11. Chris Eversley had eight rebounds, and Jamal Johnson had...
1. Senior Dylan Royer was one of the best shooters in the nation last year, making 47% of his threes, which is right at his career average of 46%. Against UCLA he made 6-10 shots, all from beyond the arc. His previous career high for threes was five, which he did in back-to-back games last year on only 12 attempts. 2. The Mustangs had eight steals on the night, which accounted...
LOS ANGELES (AP) -- Dylan Royer scored 18 points and Kyle Odister came off the bench and added 15 points, including the game-winning free throws and Cal Poly upset No. 11 UCLA 70-68 on Sunday. Chris Eversley had 15 points and 10 rebounds for the Mustangs (2-2), who erased an 18-point deficit in the second half and earned their first win against UCLA in six tries. Down 51-33, Cal...
Dylan Royer scored 18 points to lead Cal Poly-San Luis Obispo to a 72-55 victory over Mississippi Valley State on Saturday in the final round of the Las Vegas Invitational. Royer was 6 of 8 from the field, including 5 of 7 from 3-point range. Drake U'u and David Hanson each added 13 points for Cal Poly (4-2), which finished 3-1 in the tournament. U'u went 5 of 6 from the...
MORE STORIES >>
College Basketball News

Delivered to your inbox

You'll also receive Yardbarker's daily Top 10, featuring the best sports stories from around the web. Customize your newsletter to get articles on your favorite sports and teams. And the best part? It's free!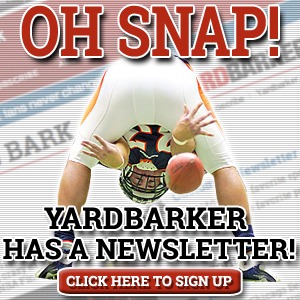 THE COLLEGE BASKETBALL HOT 10