LaDontae Henton had 26 points and 14 rebounds, Bryce Cotton added 18 points and 10 assists, and Providence advanced to its second Big East championship game with an 80-74 victory over stubborn Seton Hall on Friday night.
Bryce Cotton finished with 25 points and LaDontae Henton had 23 points and 11 rebounds as Providence held off Xavier 81-72 on Saturday. The Friars (15-5, 5-2) have now won five straight Big East games, the program's longest conference winning streak since 2004. Justin Martin paced Xavier (15-5, 5-2) with 19 points with Semaj Christon coming up with 18 points. The Musketeers...
Send to KindleOn Thursday evening, Rhode Island and Providence met for state bragging rights. In a hotly contested game, which included a fiery mid-court exchange between both head coaches in the second half, Providence held off a last second attempt by Rhode Island and escaped with a 50-49 victory. Following the game, Andrew Greene had a chance to catch up with Providence forward...
On Thursday evening, Rhode Island and Providence took to the court for the 125thtime. The first 20 minutes of the game was evenly contested and saw the Friars take one point lead (27-26) to the locker room. After the intermission, the Friars made life anything but easy for visitors from Kingston.  Providence held Rhode Island to just nine made field goals in the second half and...
LaDontae Henton and Kadeem Batts led Providence to a 72-57 nonconference victory over Rhode Island Thursday night. Henton posted a double-double with 21 points and 17 rebounds for the Friars (7-2). Batts went 8-for-19 shooting to finish with 23 points. After trailing 27-26 at halftime, the Rams (2-7) allowed two Friars runs in the second half that put the game out of reach. One...
The Providence basketball team finished last season 15-17 overall and fifteenth in the Big East with a 4-14 conference record. Obviously, they hope to do better this season. Sophomore guard LaDontae Henton says the team has been working on teamwork and leadership and even went through a Navy Seals workout to help. Henton talks about his excitement and expectations for the season right here.
It's not too often that a freshman asserts himself as a the go to guy in a Big East road game, but that's exactly what happened as LaDontae Henton calmly knocked down a 19 foot jump shot with 1.7 seconds left to give the Friars their first Big East road win of the year at DePaul.
LaDontae Henton scored 24 points, including a basket with 1.7 seconds left, to lead Providence to a 73-71 win over DePaul on Saturday. After Providence blew an 11-point second-half lead, the score was tied at 71 when Vincent Council dribbled at the top of the key. With 5 seconds left, he penetrated and found Henton, who buried an 18-foot jumper to put Providence ahead. After a...
PROVIDENCE, R.I. (AP) -- Freshman LaDontae Henton scored 21 points and Providence defeated Boston College 64-57 Thursday night. "A lot of people say, Why do you give the ball to a freshman?'" said coach Ed Cooley. "He's a college basketball player. I don't look at him as a freshman anymore." Henton entered the contest averaging 18 points and nine...
Freshman LaDontae Henton scored 21 points and Providence defeated Boston College 64-57 Thursday night. Henton, who entered the contest averaging 18 points and nine rebounds over the last three games, scored 16 of his 21 in the second half and finished with seven rebounds. Vincent Council added 17 points for the Friars (8-2) and Gerard Coleman had 12. Ryan Anderson, California...
MORE STORIES >>
College Basketball News

Delivered to your inbox

You'll also receive Yardbarker's daily Top 10, featuring the best sports stories from around the web. Customize your newsletter to get articles on your favorite sports and teams. And the best part? It's free!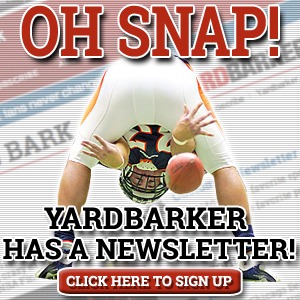 THE COLLEGE BASKETBALL HOT 10