Early in Malik Smith's oh so short Golden Gopher career, a curious debate briefly waged on Twitter. The question at the center of the debate was its own answer. "Why is Malik Smith here besides shooting?" The answer was that Malik Smith was on the team almost entirely because of his shooting, and really, that should have been good enough.
There is no good time for an injury, especially an ankle sprain that could linger for the rest of Andre Hollins' junior season. Some times are worse than others, and the Golden Gophers got a bit lucky with the timing of this injury. There will be only two games in the two weeks following the win over Wisconsin, and Nebraska and Northwestern can't compare to the four game...
MINNEAPOLIS -- It's a few minutes into a mid-July basketball scrimmage on the University of Minnesota campus, and one Gophers voice rises above the rest. It's not junior point guard Andre Hollins, Minnesota's leading scorer from a year ago. Nor is it senior Austin Hollins; he's more of the lead-by-example type. Instead, the boisterous guard is a newcomer, one who...
Shooting guard Malik Smith will be able to play for Minnesota this season after coming from Florida International with coach Richard Pitino. The university announced Wednesday that the NCAA approved a transfer waiver for the 6-foot-2 Smith, who will be a senior. He averaged 14.7 points and 2.7 rebounds last season for FIU while setting a school record with 96 made 3-pointers. He...
MINNEAPOLIS -- The Gophers men's basketball team received good news Wednesday as senior Malik Smith's transfer waiver was approved by the NCAA. That means the former Florida International guard will be eligible to play for Minnesota in the 2013-14 season. Smith spent his junior year at FIU under coach Richard Pitino, who was hired earlier this year to coach Minnesota after...
The first-year Gophers men's basketball coach has already made an impression on campus before coaching a single game at Williams Arena. The 30-year-old Pitino took over the University of Minnesota program after Tubby Smith was ousted following a six-year tenure with the Gophers. In stepped Pitino after just one year of head coaching experience at the helm at Florida International...
Guard Malik Smith has signed his tender to transfer from Florida International to Minnesota. Minnesota announced the completion of the transfer on Monday. Smith is following coach Richard Pitino to the Golden Gophers. He averaged 14.1 points per game as a junior starter for FIU last season. He will be eligible to play right away because FIU will be banned from postseason play next...
There are no trades in college basketball. However, rarely, it sure feels like it. Today is one of those days. Joe Coleman will be transferring out of the program while Malik Smith, a senior shooting guard from Florida Internatonal, will be a Golden Gopher next year. Smith will be eligible right away.
New Minnesota mens basketball head coach Richard Pitino left Florida International to become a Gopher, and it looks like he wont be the only one to do so. Malik Smith, a junior guard from Boston, Mass., announced via Twitter that he had chosen Minnesota over Alabama as the place where he would play out his final season of NCAA eligibility. "My decision is final. I'm a Minnesota...
Malik Smith scored 17 points, including a go-ahead three-point play with 19 seconds left, as Florida International snapped a two-game skid and handed Louisiana-Monroe its seventh straight defeat in a 76-73 Sun Belt Conference decision Saturday night. Smith's three-point play gave FIU (12-10, 7-6) a 74-73 lead. Deric Hill stole the ball off R.J. McCray on the ensuing possession...
MORE STORIES >>
College Basketball News

Delivered to your inbox

You'll also receive Yardbarker's daily Top 10, featuring the best sports stories from around the web. Customize your newsletter to get articles on your favorite sports and teams. And the best part? It's free!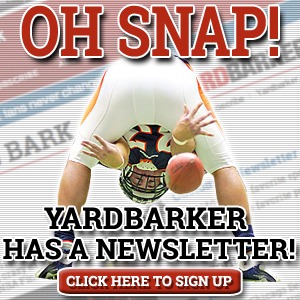 THE COLLEGE BASKETBALL HOT 10