Maverick Ahanmisi scored a career-best 21 points as the host Golden Gophers defeated the Panthers in the opening round of the NIT. Joey King contributed 14 points and seven rebounds for top-seeded Minnesota (21-13), which will face Saint Mary's in the second round. Andre Hollins and Maurice Walker added 13 points apiece for the Golden Gophers. Devante Wallace scored 20 points...
MINNEAPOLIS -- Gophers head coach Richard Pitino has said multiple times this season that he regretted not giving guard Maverick Ahanmisi more minutes. Given the opportunity Tuesday, Ahanmisi showed why Pitino had his regrets. The senior played a career-high 23 minutes and scored a career-high 21 points as he helped extend Minnesota's season with an 88-81 win over High Point...
MINNEAPOLIS (AP) Maverick Ahanmisi scored a career-high 21 points, and Minnesota moved on in the National Invitation Tournament with an 88-81 victory over High Point on Tuesday.
MINNEAPOLIS -- Austin Hollins hopes Sunday was his last game at Williams Arena. If it's not, that means the Gophers senior guard and his teammates fell short of their goal of playing in the NCAA tournament and instead settled for a trip to the NIT. Thanks in part 14 points from Hollins on Senior Night, Minnesota thumped Penn State by a 81-63 final and inched ever closer to a...
The home careers of Austin Hollins, Maverick Ahanmisi, Oto Osenieks, and Malik Smith will (hopefully) come to an end on Sunday afternoon, as the Golden Gophers celebrate senior day, and hopefully inch one step closer to a return to the NCAA tournament. The basketball game is self-evidently big, and if the Gophers do want to return to the tournament, they need to win. After thirty...
This off-season's recruiting is beginning to look a bit like early 2008, except that the Gophers are hardly in dire straits when it comes to ball handlers. The news that Riley LaChance will play for Vanderbilt could have been grounds to panic. Thankfully, Richard Pitino understands the importance of ball handlers, and has fully stocked his back court shelf for the next two seasonon.
Yes, it turns out. Basketball games on the west coast that are unseen do in fact count. The Golden Gophers beat the mediocre at best USC Trojans in rather convincing fashion. Minnesota is the 2012-2013 champion of maroon and gold. How about that? Normally I'd try to provide some analysis of what happened. Since the closest I came to actually seeing the game was ESPN's game...
MINNEAPOLIS When the University of Minnesota mens basketball team needed to answer against North Dakota State, sophomore guard Maverick Ahanmisi stepped up to the challenge.Ahanmisi made two key first-half three-pointers and added six points after halftime to help the Gophers hold off the Bison, 63-59, on Thursday at Williams Arena.Ahanmisi finished with a career-high 13 points...
Trevor Mbakwe scored a team-high 17 points and Maverick Ahanmisi chipped in five during an 18-1 second-half run as the Minnesota Gophers pulled away from the South Dakota State Jackrabbits en route to a 71-55 victory Monday night at Williams Arena. Ahanmisi's 3-pointer and two free throws served as bookends to the decisive stretch as Minnesota (2-0) turned a 44-39 deficit into...
MORE STORIES >>
College Basketball News

Delivered to your inbox

You'll also receive Yardbarker's daily Top 10, featuring the best sports stories from around the web. Customize your newsletter to get articles on your favorite sports and teams. And the best part? It's free!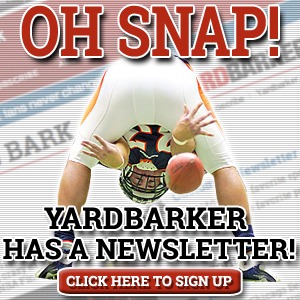 THE COLLEGE BASKETBALL HOT 10