Romero Osby has never been one for the glitz and glamor.  The 23-year-old is well-spoken, mature for his age— he is already a husband and father—and excessively modest.   Even when he is deserving, the humble forward has done his best to evade praise, instead heaping it on his teammates and coaches.  It's safe to say you won't find him basking in the limelight.  So when...
Romero Osby was left to carry Oklahoma alone. Without any help, Osby and the Sooners are all out of the tournament together. Osby scored 22 points and had eight rebounds in the Sooners' 70-55 loss to San Diego State on Friday night. Jamaal Franklin scored 21 points and James Rahon had 17 for the Aztecs to earn their third NCAA tournament victory. The seventh-seeded Aztecs...
The Breakdown: The Oklahoma Sooners are back in the big dance for the first time in four years, set for a round of 64 matchup with the San Diego State Aztecs on Friday in Philadelphia at 8:20 PM CST.  Oklahoma, led by Romero Osby (15.8 PPG 7 RPG), is the 10 seed, while San Diego State, led by Jamaal Franklin (16.7 PPG 9.5 RPG) is the seven seed. Amath M'Baye is seeking his first...
Too many times, Romero Osby had been a part of Red River Rivalry games that didn't turn out the way he wanted. With victory nearly in his grasp, he told teammate Sam Grooms during a late-game huddle: ''We finally got these guys.'' And no one played a bigger role. Osby scored a career-high 29 points, Amath M'Baye had three rim-rattling dunks among his 15...
Romero Osby scored a career-high 29 points, Amath M'Baye had three rim-rattling dunks among his 15 points and Oklahoma snapped a six-game Red River Rivalry losing streak by beating Texas 73-67 on Monday night. Osby scored 21 of Oklahoma's 33 points during a 14 1/2-minute chunk in the middle of the game, powering the Sooners (13-4, 4-1 Big 12) to their first win against the...
NORMAN, Okla. — OU forward Romero Osby has been the most productive Sooner this year, and he'll have to keep that up if OU is to knock off Bedlam rival Oklahoma State. He discusses that and the rest of the pivotal contest right here.
It was a close game between the Oklahoma Sooners and Texas A&M Aggies Saturday in the All-College Classic.  In fact, with 12 minutes to go, the outcome was still up in the air, the score knotted at 41 apiece. The Sooners hoisting up their trophy after an All-College Classic victory However, sparked by an 8-0 run, the Sooners quickly gained momentum, outscoring the Aggies 23...
Romero Osby scored 11 points and Oklahoma converted three free throws in the final 17 seconds to beat Northwestern State 69-65 on Friday night, giving coach Lon Kruger his 500th career victory. Reserve Jalen West scored 13 points to lead Northwestern State (3-3). West converted 3 of 5 3-point attempts. The Sooners (6-1) won their third consecutive game, but it didn't come easy...
Romero Osby (Photo from Soonersports.com) Name: Romero Osby Position: Forward Class: Junior Height: 6'8" Weight: 237 lb. Expected Role: Starter When Romero Osby joined the team last season he was immediately hyped as the best player on the Sooners roster.  It seemed no matter who you talked to, Osby was the real deal.  Unfortunately, since he transferred over fromMississippiState...
MORE STORIES >>
College Basketball News

Delivered to your inbox

You'll also receive Yardbarker's daily Top 10, featuring the best sports stories from around the web. Customize your newsletter to get articles on your favorite sports and teams. And the best part? It's free!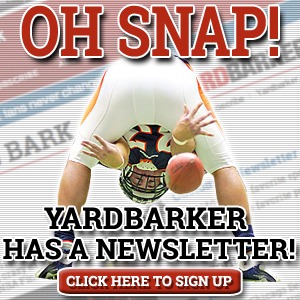 THE COLLEGE BASKETBALL HOT 10