Trevon Lewis scored 23 points and Thomas Dantrell added 22 as Nicholls State beat Texas State 96-75 Saturday for its second straight win. Lewis was 8 of 11 from the field and grabbed 11 boards while Dantrell was 10 of 13 for the Colonels (7-15, 3-7 Southland Conference). Lewis also sank a game-high seven free throws. Nicholls State trailed 22-21 midway through the first half before...
Trevon Lewis scored 19 points and Jeremy Smith came off the bench for his first career double-double as the Colonels routed winless Dillard 92-48 Friday night. Smith, whose previous highs were nine points and five rebounds, had 12 points on 5-of-5 shooting and 11 boards. Nicholls State (4-7) scheduled the NAIA Bleu Devils between Texas, which won 93-40 Tuesday, and a game at No...
AUSTIN, Texas (AP) -- J'Covan Brown scored 23 points to lead Texas to a 93-40 victory against Nicholls State on Tuesday night. It was Brown's most points for the Longhorns (8-2) since Nov. 19. The team's leading scorer, Brown recovered from a five-game stretch in which he averaged 12.2 points per contest. Bryan Hammond had nine points and Trevon Lewis seven for Nicholls...
Trevon Lewis scored 25 points and Bryan Hammond added 19 to lead Nicholls State over Louisiana-Monroe 82-70 on Monday night, avenging a home loss to the Warhawks two games ago. Louisiana-Monroe went to the Colonels' place and earned an 86-65 win on Nov. 28 for its only victory of the season. This time was different, as the Colonels (3-6) opened up an 8-0 lead on the Warhawks...
Trevon Lewis scored 21 points, while Chris Talkington and Dantrell Thomas added 17 points apiece for Nicholls State in an 80-70 win over Houston Baptist for the Colonels' first win of the season on Saturday night at the Cajundome. Houston Baptist led by three points at the break and, after opening the second half with a 3-pointer by Ronald March, by 41-35 early in the second...
MORE STORIES >>
College Basketball News

Delivered to your inbox

You'll also receive Yardbarker's daily Top 10, featuring the best sports stories from around the web. Customize your newsletter to get articles on your favorite sports and teams. And the best part? It's free!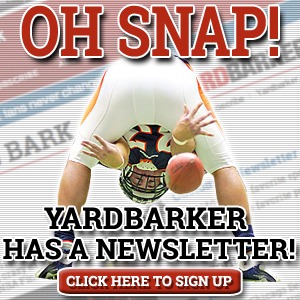 THE COLLEGE BASKETBALL HOT 10