JONESBORO, Ark. (1/19/13) – Senior guard Trey Finn scored a game-high 17 points and reached a significant scoring milestone in the process as the Arkansas State University men's basketball team rolled past ULM, 63-39, this Saturday (Jan. 19) night in a Sun Belt Conference (SBC) game before an ASU Convocation Center season-best 4,783 crowd in Jonesboro, Ark.
Trey Finn scored 17 points and Arkansas State held Louisiana-Monroe to a season low in scoring during a 63-39 victory Saturday night. Ed Townsel added 13 points for the Red Wolves (11-7, 5-4 Sun Belt), and Brandon Peterson had 11 points and 12 rebounds. Louisiana-Monroe (3-12, 2-7) got 11 points from Jayon James and 10 from Millaun Brown. The Warhawks struggled in all aspects of...
Trey Finn scored 15 points as Arkansas State beat Arkansas-Monticello 76-47 on Tuesday night. Finn was 6 of 7 from the field and made 3 of 4 3-point shots. Three other players were in double figures. Ed Townsel scored 14 points, including three 3-pointers. Kendrick Washington had 13 points, and Brandon Peterson added 12 points and 15 rebounds for the Red Wolves (1-1). Marcus Hooten...
HOT SPRINGS, Ark. (3/4/12) – After back-to-back three pointers by junior guards Trey Finn and Marcus Hooten, which gave the Arkansas State basketball team the lead with 2:18 left in the first half, the Red Wolves only trailed once therest of the game, knocking off top-seeded Middle Tennessee, 64-61 in the second round of the Sun Belt Conference Tournament Sunday.
Trey Finn scored 16 points and Marcus Hooten scored 15, including two free throws in the final 9.5 seconds, and ninth seed Arkansas State stunned regular-season champion Middle Tennessee 64-61 in the Sun Belt tournament quarterfinals Sunday night. Brandon Peterson had 13 points and eight rebounds for the Red Wolves (14-19), the No. 9 seed who beat Florida Atlantic in the first round...
Arkansas State junior guard Trey Finn was named the Sun Belt Conference Player of the Week after leading ASU to a 2-0 record last week.
Junior guard Trey Finn scored a game-high 20 points including going 6-9 from three-point range to lead the Arkansas State men's basketball team to an 83-59 Sun Belt Conference win over Troy Thursday at the Convocation Center.
Coach John Brady and the Arkansas State Red Wolves were considered to be the front-runner for the Sun Belt West this season, but four games into the season they are just 1-3. The Red Wolves have lost to the likes of Lamar, Missouri State, and Ohio. The main reason for that may be due to the fact that they are playing without their best player. Just ten days before the season started...
Trey Finn had 21 points and 10 rebounds as Arkansas State pulled away in the second half for a 63-45 victory against Tennessee-Martin in the Global Sports Invitational on Thursday night. Marcus Hooten added 13 points and Brandon Peterson nine for the Red Wolves (1-2), who led by three points at halftime but broke the game open by shooting 59.3 percent (16 for 27) from the field...
Junior guard Trey Finn scored 21 points and grabbed 10 rebounds, both season highs, lt;br />to collect his fifth career double-double and lead the Arkansas State men's basketball lt;br />team past Tennessee-Martin 63-45 Thursday night at the Convocation Center.
MORE STORIES >>
College Basketball News

Delivered to your inbox

You'll also receive Yardbarker's daily Top 10, featuring the best sports stories from around the web. Customize your newsletter to get articles on your favorite sports and teams. And the best part? It's free!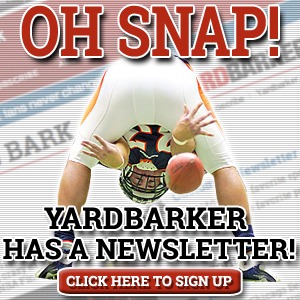 THE COLLEGE BASKETBALL HOT 10