Clemson Coach Dabo Swinney Voices Opinion on Sammy Watkins Arrest and Conference RealignmentAfter being arrested for possession of pot and a "controlled substance" last month, Clemson WR Sammy Watkins could miss some time on the field, according to coach Dabo Swinney's comments to the press yesterday:
"Is there a chance he doesn't miss any time? Probably not…I'm not going to make any decision until we get closer to playing time and the main reason for that is Sammy has a process he has to deal with; some things he has to fulfill this summer. A lot of that is going to depend on how he responds and so far he has hit a home run in every category of how he has responded to this situation."
image credit: Eurosport.Yahoo.com Does this mean Watkins will miss the season opener against Auburn? You'd certainly think so after those comments, but I'm not sold on it..at all.  The Tigers desperately need Watkins for that game and the rest of the season, considering he hauled in 82 receptions for over 1200 yards and 12 touchdowns in his freshman campaign. I don't see Watkins being suspended for any "significant" games.   I'd be shocked if he's held out of the Auburn game to open the season and he'll be on the field against Florida State in week 3, guaranteed.  Then again, how do you justify suspending a guy for Game #2, but not Game #1 or Game #3? It puts Dabo in a tough spot, but they always have the fall-back position of suspending him from "team related activities for an unspecified period of time", which is college speak for practices and off-season workouts.  I wouldn't exactly be shocked if he fulfills all of his summer "requirements" and his suspension of playing time is lifted.  There's just too much at stake for Swinney and Clemson not to play Watkins to start the season and college football has never been a game rooted in ethics. Unrelated to the Watkins news, Swinney also shed some light on Clemson's stance on staying in the ACC.  He affirmed Clemson is "1000 percent committed to the ACC" and that "going to the Big 12 is the worst thing we could do as a program. It makes zero sense."  If you didn't think Swinney was agitated about image credit: theidproject.org all this conference realignment talk, he voiced his feelings about how its effected the Clemson program:
"It's really impacted and affected our recruiting…I've had to spend a lot of time re-recruiting guys and assuring them that we're not going to the Big 12.  So it's been a real distraction and it's been negative, quite frankly."
Take that all for what its worth because what Swinney thinks about Clemson's conference affiliation has little to no meaning at the end of the day.  University presidents and chancellors have all the power, so how Swinney feels is irrelevant. BeyondU Sports BeyondU Sports - Best College Sports Blog Site
Original Story:
http://feedproxy.google.com/~r/Beyond...
MORE FROM YARDBARKER
Tigers News

Delivered to your inbox

You'll also receive Yardbarker's daily Top 10, featuring the best sports stories from around the web. Customize your newsletter to get articles on your favorite sports and teams. And the best part? It's free!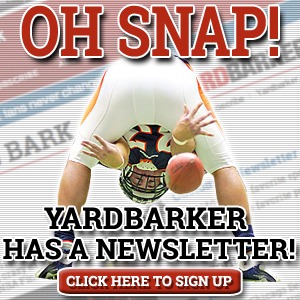 Latest Rumors
Best of Yardbarker

Today's Best Stuff

For Bloggers

Join the Yardbarker Network for more promotion, traffic, and money.

Company Info

Help

What is Yardbarker?

Yardbarker is the largest network of sports blogs and pro athlete blogs on the web. This site is the hub of the Yardbarker Network, where our editors and algorithms curate the best sports content from our network and beyond.