DURHAM, N.C. A group of Duke University football players may never see life the same way since visiting one of the poorest and most remote countries in the world. Their mission to Ethiopia: To make a difference. Inspired by previous humanitarian efforts of junior guard Dave Harding and his family, 10 of Hardings offensive line mates at Duke decided they wanted to join him for the two weeks between final exams and summer football workouts digging wells and visiting with orphans in Ethiopia. Harding spent six years in Jordan as a child before moving to Orlando, Fla., when he was 11, and the family made quite a few trips to Ethiopia, where Hardings father was born. Hardings father is an agricultural engineer who is on the board of directors for Water Is Life International, a nonprofit organization with a mission of bringing safe water to rural communities. Even after moving to the United States, the younger Harding made several trips with his parents to Ethiopia, the second most populated country in Africa with nearly 83 million people. While much of Hardings latest experience was old hat, he was fascinated by the reactions of his teammates, all first-timers. We saw a lot of poverty, things that even seeing a picture of doesnt include the smells and things, Harding said. So, struggling through that, talking about that really helped us all become stronger. Other players expressed many of the same observations about their experience, which included starting one well and finishing another. One well was for a woman with five children whose husband had recently died. The well has changed their lives. To see what they would go through to get water some people travel 10 miles with jugs of water on their backs, said Takoby Cofield, a sophomore tackle. Giving them that well is going to make their life a little bit easier. The work was grueling and dirty so much so that most of the players left behind shoes, plenty of shirts, jeans and hats. Senior center Brian Moore jokes, Theres a lot of Duke stuff now in Ethiopia. Theres also a warmth the players gave the Ethiopians they touched, and within the players themselves. They were celebrated in every town, and the natives watched them work like a crowd attending an ACC football game at Wallace Wade Stadium. Only the stakes were different in Ethiopian towns such as Langano and Addis, located northeast of the central Ethiopian city of Awasa. The health and lives of people were affected by the Blue Devils benevolence. The players lived much like the natives. Some players slept in shipping crates, and they ate the basics that were available. Pasta could be had, but mostly they had injera, a fermented pancake that comes from the root of teff, a grass-like grain grown around most of Ethiopia. Its basically your fork and its served at every meal, Moore said. You break a piece off and use it to pick up your meat or vegetables. The meats are seasoned heavily with spices and sauces and appealed to the players. In fact, none of them lost much, if any, weight. They did bring plenty of energy bars, which came in handy. On an average day, the player woke up at 7 and left for their work site after breakfast. Temperatures usually ranged from the high 80s to low 90s with low humidity. The work day ended at around 10 at night, and theyd do it again the next day. A good chunk of their days involved traveling. The long and sometimes winding roads through the brush and poorly laid out paths made travel uncomfortable and time-consuming. Trips of 5-10 miles often took 30 minutes. Much of their time was also spent on foot, and each location required they cross a bridge to get to the well sites. These werent typical bridges, either. They were essentially fallen trees that stretched from one side to the other, with a healthy drop-off into water waiting below. Cofield, admittedly a poor swimmer, was terrified the first time he tried walking across. The 6-foot-4, 310-pounder gained a measure of encouragement, though, when he saw a 2-year-old race by like he was on a running track. The players had to walk supplies, including bags of cement, across the bridges. One bridge had a steep waterfall not far to one side, which had a few hearts racing. The biggest thing is after we completed the well is having the community take ownership of it and really understand the value of the well and how to take care of it, Moore said. The players also spent time at an orphanage, which isnt what one might associate with Boys Town or any other American childrens home. This one included some adults, elderly men and women no longer able to produce and without families. Cofield said society has basically written off the older people in the orphanage and the kids had barely anything. Now, at least they know somebody cares. To see their faces light up when we got there, they were ready to play and jump around, Cofield said. Best experience of my life. I definitely would go back in any opportunity. It took the Blue Devils 30 hours to return to Durham, but their excitement over the experience hasnt waned. A lot of these people are living in conditions that we would consider the poorest of the poor, said senior center Connor Irwin. But a lot of them had very upbeat attitudes about things. Which the players admitted puts their own lives into perspective. Im grateful for everything that we have here, and that was one of the biggest things it showed me was how much we have, how much more we have, said Cofield, who is from Tarboro, N.C, and had never been further west than Tennessee prior to this trip. Almost too much. Now the players have even more. Having made a difference, the players are the richer for it. For more information: www.waterislifeinternational.com
Original Story:
http://www.foxsportscarolinas.com/05/...
MORE FROM YARDBARKER
Blue Devils News

Delivered to your inbox

You'll also receive Yardbarker's daily Top 10, featuring the best sports stories from around the web. Customize your newsletter to get articles on your favorite sports and teams. And the best part? It's free!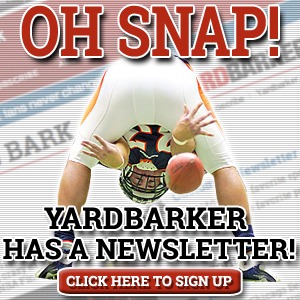 Latest Rumors
Best of Yardbarker

Today's Best Stuff

For Bloggers

Join the Yardbarker Network for more promotion, traffic, and money.

Company Info

Help

What is Yardbarker?

Yardbarker is the largest network of sports blogs and pro athlete blogs on the web. This site is the hub of the Yardbarker Network, where our editors and algorithms curate the best sports content from our network and beyond.