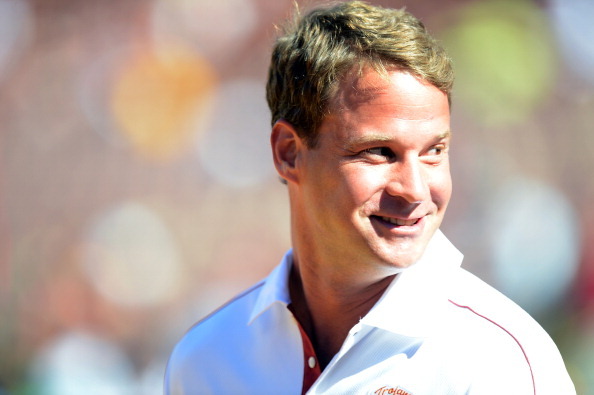 If you had forgotten that college football is not so much about college and the kids and much more about football and money, this will serve as a reminder. USC linebacker Simione Vehikite was released from jail last week after serving a little more than three months for leaving the scene of a car accident. At the time, Vehikite was driving with a .08 percent blood-alcohol level. Vehikite plead no contest to two felony counts and was sentenced to a year in jail. Upon his release, Vehikite was welcomed back into the USC program by Lane Kiffin and put back on scholarship. Which we have no problem with since we're all for giving kids a second chance. But his second chance came at the expense of walk-on player Will Andrew who didn't have his scholarship renewed because of Vehikite being reinstated to the team. "They're never granted longer (than a year)," Kiffin said. "He was fortunate to have one for a year." Andrew tried to be diplomatic about his predicament. "Whatever the coac...
Read the rest of this story...
MORE FROM YARDBARKER
College Football News

Delivered to your inbox

You'll also receive Yardbarker's daily Top 10, featuring the best sports stories from around the web. Customize your newsletter to get articles on your favorite sports and teams. And the best part? It's free!