Found December 27, 2011 on Fox Sports Midwest:
An era ended for Missouri after a damp, dreary, lopsided victory over North Carolina in the Independence Bowl. When scattered Tigers fans chanted "S-E-C!" after the 41-24 triumph Monday at Independence Stadium in Shreveport, La., Missouri's last game as a Big 12 Conference member was complete. Gone are annual meetings against Kansas, Kansas State, Iowa State and other regional rivals that span generations. The SEC waits as well as all tests that come with playing in the country's premier league. Before Missouri moves on, the Tigers' victory Monday offered a chance to mark their progress since the Big Eight Conference and Southwestern Conference merged to form the Big 12 before the 1996 season. Missouri ripped North Carolina for 337 yards rushing in beating the uninspired Tar Heels led by lame-duck interim coach Everett Withers. Sophomore quarterback James Franklin passed for 132 yards with a touchdown and an interception in a program-record seventh straight bowl game. The Tigers' last postseason appearance as a Big 12 member included some humor. Hours before kickoff, Missouri's mascot Truman the Tiger fumbled the Independence Bowl trophy during a photo op and shattered the crystal bowl on a concrete floor. A local jeweler rushed to deliver a replacement, and coach Gary Pinkel and his players were presented the prize after time expired. As Monday's postgame scene showed, the Tigers gained greater exposure in the last 15 years. But the journey was not always smooth. Missouri's time in the Big 12 began with Larry Smith's failed attempt to build a contender before he was fired after the 2000 season. It also included Pinkel's struggle to gain support after producing three losing seasons in his first four years. But Missouri's time in the Big 12 also included breakthroughs not seen since the program's heights during the 1960s. Former quarterbacks Brad Smith, Chase Daniel and Blaine Gabbert each produced lofty totals and went on to the NFL. There were six straight seasons with at least eight victories, nine bowl appearances, an epic win over Kansas in 2007 to claim the Big 12 North and, a week later, the program's first No. 1 ranking since 1960. Despite gains, Missouri never earned a conference championship during the Big 12 era. There were near-misses the Tigers fell to Oklahoma in the 2007 and 2008 Big 12 title games but Dan Devine's 1969 team remains the last to win a league championship. As seconds ticked down in Shreveport, though, the sight of Pinkel embracing his players and assistants on the field offered a chance to look forward. How will the Tigers fare within an SEC East that presents an opportunity to compete for the division lead right away? How will Pinkel's staff adapt to recruit the Sun Belt region? And how will Missouri's facilities evolve to meet the standard created by tradition-rich programs like LSU, Florida and Alabama? Pinkel and his staff will have much to accomplish. Long regarded as a "sleeping giant," Missouri's program made gains during its time in the Big 12, but it also missed opportunities to earn a BCS berth over the past five seasons with NFL-caliber talent. Now Missouri enters a different world. Will the program continue a steady rise? Will it grow stagnant? Or will it achieve something between those possibilities? On Monday, Pinkel and others within his program took the first step in answering such questions by closing their time in the Big 12 with a victory. Defensive coordinator Dave Steckel was doused with Gatorade. Franklin moved toward midfield with a grin. Next fall, Missouri begins a new life. Its time in the Big 12 is already becoming a memory.
Original Story:
http://www.foxsportsmidwest.com/12/27...
THE BACKYARD
BEST OF MAXIM
RELATED ARTICLES
DERP!
Word is trickling out of Shreveport, Louisiana where bowl week officially kicks off in two hours and either Missouri or North Carolina will walk away with this broken trophy. Media types on the ground say that the Missouri mascot, Truman, has broken the trophy. @HarryPlumer is a Mizzou beat writer: Asked Truman if he broke the trophy. He nodded. Asked him what happened. Threw his...
ROLL BOUNCE
During the Independence Bowl, an insane catch was made by a Mizzou Tiger Cornerback. The ball actually landed on the back of the UNC Tarheel Wide Receiver and stayed there motionless until another Tiger player was able to snag it. I challenge you to find a better interception than that.
Now that Missouri has won its final game as a Big 12 member, coach Gary Pinkel figures he'll be inundated with questions about how his Tigers will fare in their new home - the Southeastern Conference. Considering quarterback James Franklin is coming back, the forecast might be better than expected. Franklin ran for two touchdowns and threw for another score, and the Tigers...
The Missouri Tigers defeated the North Carolina Tarheels in the Independence Bowl by the score of 42-24. UNC looked like and played like UNC.  Meaning poor defensive play led to their loss.  They have potentially but must play better as a defensive unit. The real reason us Gamecock fans tuned into the Independence Bowl was to see what the Tigers from Missouri are all about and...
Missouri will represent the Big 12 for the last time in this years Independence Bowl while UNC looks to close a dark chapter in their programs history. This game features two good defensive teams and some explosive offensive players highlighted by UNC recceiver Dwight Jones. Jones along with his defensive teammates Quinton Coples and Zach Brown all figure to be drafted high. Brown...
Independence Bowl? DON'T CARE! Right? Two 7-5 teams in a December 26th bowl game- WHO CARES? The attendance at the game said. But a Missouri Tigers Cornerback made the best. interception. ever. The ball actually landed on the back of the UNC Tarheels Wide Receiver and floated around and bounced here and bounced there. You just need to watch it- after the jump. Paul M. Banks...
The University of Missouri football program and head coach Gary Pinkel needed to win Monday night's match-up with North Carolina in the Independence Bowl.  Pinkel and the Tigers needed to claim a victory in the back yard of their future conference.  The Tigers needed to have momentum on their side as the ready themselves for their first season in the powerful SEC. Not only...
After narrowly falling to the eighth ranked Missouri Tigers in the annual "Braggin' Rights" game played in St. Louis, Illinois head coach had to feel pretty good about how his young team fought back in a hostile environment against a Top 10 opponent. Weber knew his young team played hard, but a loss to Mizzou always hurts, no matter the circumstances. "When...
The official schedule hasn't been released (or maybe it has depending on when you're reading this), but one thing is apparent – the Florida Gators will meet both the Texas A&M Aggies and Missouri Tigers on the gridiron in 2012. Florida will travel to Texas A&M and host Missouri in September, welcoming the SEC's newest members to the conference early in the schedule...
The Missouri Tigers gave up an early touchdown to North Carolina, but came back with the help of some trickery to get on the scoreboard quickly and never looked back as they win the Independence Bowl 41-24 over the Tar Heels to finish 8-5.
There is nothing but exciting times in Columbia, Missouri these days.  The school announced earlier this fall that that they would defect from the Big 12 to join the powerful SEC. Its a move that could potentially move the University of Missouri football program into the upper echelon's of major college football.  It worked that way for their neighbors to the South in Arkansas...
Tigers News

Delivered to your inbox

You'll also receive Yardbarker's daily Top 10, featuring the best sports stories from around the web. Customize your newsletter to get articles on your favorite sports and teams. And the best part? It's free!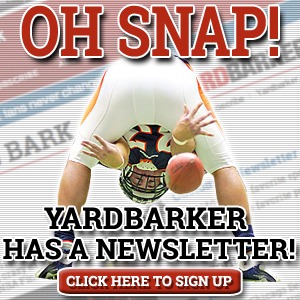 Latest Rumors
The Backyard

Today's Best Stuff

For Bloggers

Join the Yardbarker Network for more promotion, traffic, and money.

Company Info

Help

What is Yardbarker?

Yardbarker is the largest network of sports blogs and pro athlete blogs on the web. This site is the hub of the Yardbarker Network, where our editors and algorithms curate the best sports content from our network and beyond.