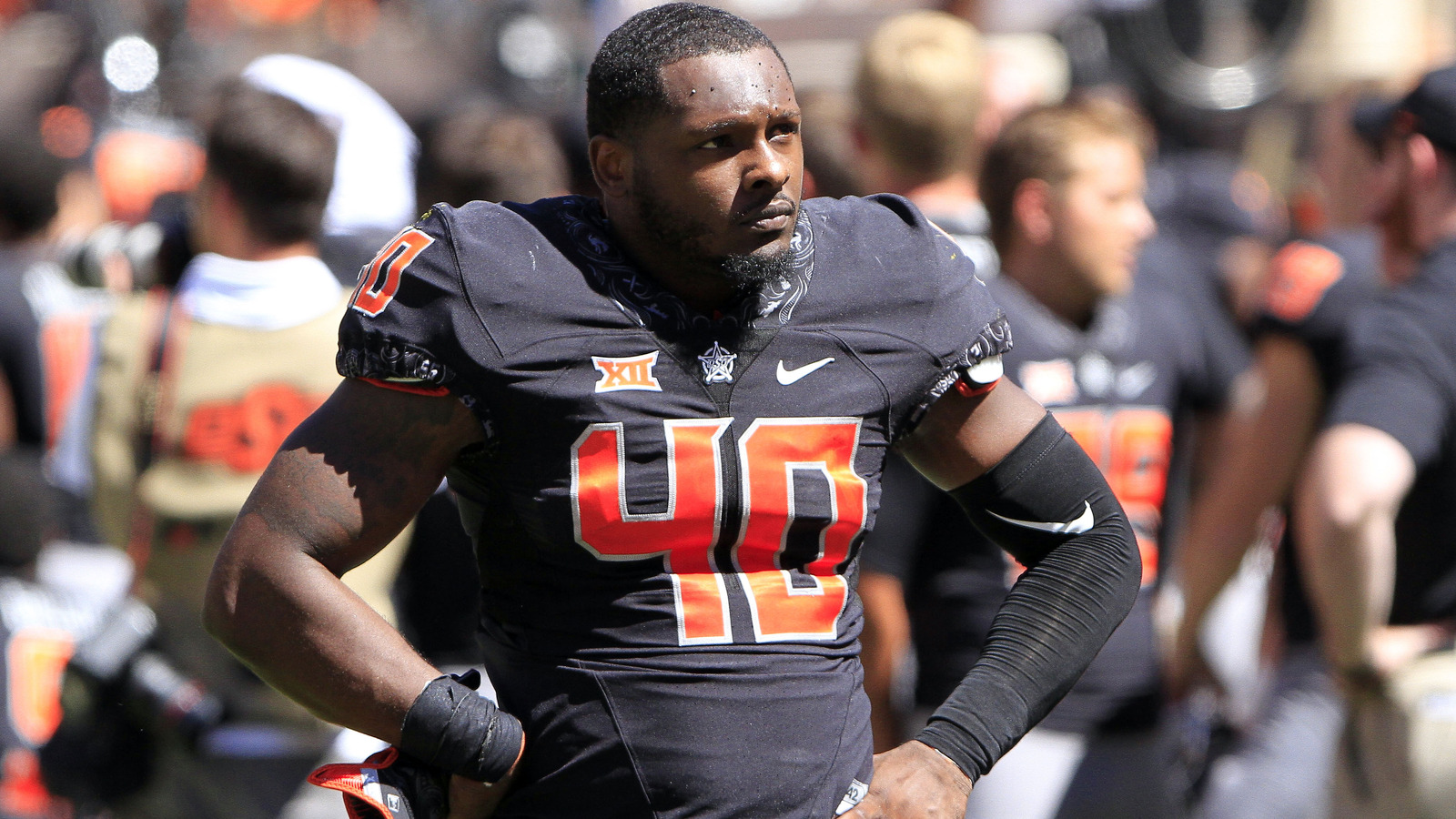 Devante Averette's look said it all back in September. So does this ring.
Alonzo Adams-USA TODAY Sports
When the Oklahoma State football team defeated Colorado in the Alamo Bowl, it wrapped up a 10-3 season for the Cowboys. Just don't tell anyone from the team.
Based on the rings from the Alamo Bowl, Oklahoma State is still unwilling to accept a loss that, to say the least, was controversial.
To be fair, the Cowboys' Week 2 loss to Central Michigan wasn't simply aided by a bad call. Those happen in sports. No, this was aided by a completely incorrect ruling that extended the game by one play, giving the Chippewas an untimed down in which they completed a game-winning Hail Mary (watch here).
Oklahoma State was leading when quarterback Mason Rudolph threw an incomplete pass ruled to be intentional grounding as time expired. While the infraction occurred on fourth down, it should have ended the game, as the Cowboys were on offense. The referees incorrectly said that since it happened on fourth down, Oklahoma State became the defensive team, and a game can't end on a defensive penalty.
So, unlike most other bad calls, there's absolutely no room for doubt that if the right call was made, the Cowboys would have won and by extension, finished 11-2.
We can't blame them for not recognizing the loss, or for their continued saltiness.
MORE FROM YARDBARKER:
QUIZ: Name college football's Top 10 leaders in receiving yards
Can you name the Top 10 statistical leaders in college football for receiving yards?
Clue: Receiving Yards/Years Active
Note: Two receivers are tied for tenth place
MORE FROM YARDBARKER
College Football News

Delivered to your inbox

You'll also receive Yardbarker's daily Top 10, featuring the best sports stories from around the web. Customize your newsletter to get articles on your favorite sports and teams. And the best part? It's free!