EAST LANSING, Mich. If there werent divisions and a championship game for the first time in Big Ten football history this season, Michigan State already would have punched its ticket to the Rose Bowl. The Spartans are the only team with just one conference loss, but theyve got to win one more game Saturday night against Wisconsin at a neutral site in Indianapolis - to make their first trip to Pasadena since the 1987 season. Whats more, theyve got to beat a team for the second time in six weeks, and the third time in 14 months, to get there. Its a one-shot thing, Michigan State coach Mark Dantonio said Tuesday during his weekly news conference. Were going to take our best shot. Im sure that they are, too. Thats what is so exciting, I think, about this football game, this championship-type format. Whatever youve done up to this point, its on a resume, you can talk about it, but youre going to play in this particular game and youre going to have an opportunity to settle it on the field. In the end, this is probably the best way to decide who is going to represent the Big Ten. It is ironic, however, how this has all played out for the Spartans. The division formats, in which tiebreakers are determined by head-to-head results, along with the addition of the championship game, was embraced by Michigan State as much as anybody in the conference. The potential popularity contest had been eliminated. Politics wouldnt dictate the conference champion. A year ago, Michigan State felt completely snubbed after tying Wisconsin and Ohio State for the Big Ten title, only to lose out on the Rose Bowl bid to the Badgers because of BCS rankings and on a Sugar Bowl invitation to the Buckeyes because of brand name. There was nothing the Spartans, despite having beaten Wisconsin, could do at the time except wait for this season when they knew it would be decided more fairly. They had no idea it would actually work against them. The rematch makes things tough. Beating a good team twice in one season is, naturally, very difficult. Its a new experience for nearly everyone in involved, too. I think in the eighth grade we played each team twice, thats about it, Dantonio said. Whats unfortunate for the Spartans, if they lose, theyre likely to lose out again in the BCS political game, settling for a lesser bowl while Michigan possibly heads off to a BCS game such as the Sugar Bowl. Asked if his opinion of the championship format was affected at all by such dynamics, especially having to beat Wisconsin a second time, Dantonio answered, No, not really. Im confident we can do that. While Michigan State did indeed beat Wisconsin each of the last two seasons, including on a last-second Hail Mary pass October 22, both of those were in East Lansing. In that sense, another game on a neutral field perhaps is only fair from the Badgers perspective. To the surprise of some, Wisconsin was installed as a 10-point favorite, even though the Spartans (10-2) are ranked No. 9 and the Badgers (10-2) are No. 12 in this weeks Coaches Poll. Is it a slap in the face for the Spartans? An indication Michigan State isnt really respected in some ways? To some extent, yes, but the Badgers high-powered offense, led by quarterback Russell Wilson and running back Montee Ball, is the primary reason for the slight. Wisconsin ranks fourth in the nation, averaging 44.8 points a game. Wilson is No. 1 in passing efficiency while Ball leads the nation with 34 touchdowns and is third in rushing. Its only natural for the Badgers to be favored based on those eye-popping statistics. Thats not all bad, Dantonio said of the underdog role. Were the little guy. Everybody wants the little guy to win. A couple people (fans in Indianapolis) there sitting on the fence maybe sway our way and make a little noise. I think a lot of it tends to be what the perspective was maybe coming into the season. They were No. 4 at one point in time until they lost to us. Thats the way it goes. There are certain things you can change sometimes, certain things you have to continue to earn. Well do it the hard way. This is Dantonios fifth year as Michigan States head coach. He vowed to return the Spartans to the Rose Bowl from the day he took over. It's now in sight, within reach. As offensive lineman Joel Foreman pointed out, the last time Michigan State went to the Rose Bowl was the same year our senior class was born. In any year before this one, the Spartans would have already secured that bid. But theyve got to prove themselves once more to fulfill their dream. Nothing comes easy for this program.
Original Story:
http://www.foxsportsdetroit.com/11/29...
MORE FROM YARDBARKER
College Football News

Delivered to your inbox

You'll also receive Yardbarker's daily Top 10, featuring the best sports stories from around the web. Customize your newsletter to get articles on your favorite sports and teams. And the best part? It's free!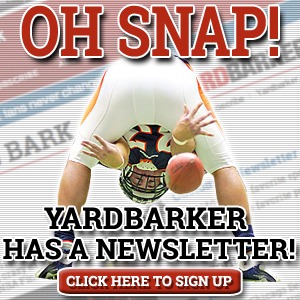 Latest Rumors
Best of Yardbarker

Today's Best Stuff

For Bloggers

Join the Yardbarker Network for more promotion, traffic, and money.

Company Info

Help

What is Yardbarker?

Yardbarker is the largest network of sports blogs and pro athlete blogs on the web. This site is the hub of the Yardbarker Network, where our editors and algorithms curate the best sports content from our network and beyond.