Reggie Lewis scored 19 points - including half of Florida A&M's final 16 points - to fuel a late rally and push the Rattlers into a 63-60 comeback over North Carolina Central on Saturday night. Lewis hit a 3-pointer with 1:25 to play to put the Rattlers within one, 60-59. His assist to Jamie Adams for a 3 gave Florida A&M a two-point lead, and Lewis made a free throw...
Jamie Adams and Bobby King broke out for season-high scoring with 26 and 19 points, respectively, as Florida A&M defeated NAIA Florida Memorial 100-82 Saturday. King's total came on 9 of 13 shooting and more than doubled his previous best output of eight points. He also grabbed 12 rebounds. Adams finished two points off his career high. Trailing by one, King scored two...
Jeremy Ingram had 18 points and seven rebounds to lead North Carolina Central to a 51-43 victory over Florida A&M on Saturday - the Eagles' 10th consecutive victory. Stanton Kidd scored 15 points and Emanuel Chapman had nine assists for the Eagles (16-7, 9-0 Mid-Eastern Athletic Conference), who last won 10 straight in the 1995-96 season, when current coach LeVelle Morton...
Florida A&M took a 50-27 halftime lead, then outdid itself in the second half as the Rattlers routed Allen University 109-59 Saturday. The Rattlers (4-6) had six players in double figures, only two of whom started: Jamari Bradshaw, with 14 points in 16 minutes of action, and Walter Davis (10 points). The bench was cleared early and often. Michael Fabiyi led Florida A&M...
Reggie Lewis scored 22 points and Amin Stevens had 15 points and grabbed 12 rebounds as Florida A&M ended a six-game losing streak with a 62-60 Mid-Eastern Athletic Conference victory over North Carolina Central on Saturday. Stevens, who had averaged 18 points in three games since regaining his academic eligibility, put the Rattlers (3-13, 1-1) ahead 57-54 with a layup with...
MORE STORIES >>
Florida A&M News

Delivered to your inbox

You'll also receive Yardbarker's daily Top 10, featuring the best sports stories from around the web. Customize your newsletter to get articles on your favorite sports and teams. And the best part? It's free!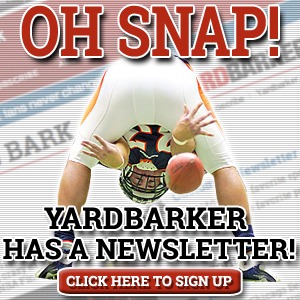 THE HOT 10: Who's Trending