(Photo/Northeastern University Athletics) BROOKLINE, Mass. – Great pitching met great hitting on Saturday at Friedman Diamond, and the Northeastern Huskies nearly pulled off an upset of one of the nation's top slugging squads once again. The William and Mary Tribe manufactured the go-ahead run in the eighth inning and snuck out a 3-2 victory to clinch the weekend series...
Scott Eatherton had 22 points and 10 rebounds for his NCAA-best 17th double-double of the season in Northeastern's 60-44 victory at College of Charleston Saturday night. Eatherton was 9 of 13 overall and 3 of 3 from 3-point range as Northeastern (9-18, 6-7 Colonial Athletic Association) held an opponent to the fewest points since a 58-42 win against Old Dominion on Jan. 24,...
The Northeastern Huskies are heading to the Beanpot championship game for the third time in four years after steamrolling Harvard, 6-0, on Monday night. Freshman Dalen Hedges got the offense rolling for Northeastern early in the first period, notching his eighth goal of the season. It was all Northeastern from that point on, as five more Huskies joined in on the scoring fun and added...
Who isn't excited to see the UMass Lowell River Hawks battle the Northeastern Huskies at Frozen Fenway at 4:00 p.m. Saturday afternoon. Oh, they changed the time? I meant to say who isn't excited to see our River Hawks take on the Huskies Saturday at 2:15 p.m. eastern. What do you mean they changed the time again?! Alright, whatever, we play at 12:00 p.m. eastern Saturday. I...
David Walker scored eight of his 18 points in overtime as Northeastern exploded away from North Carolina-Wilmington 79-68 on Wednesday night, scoring 21 in the extra period. Walker, Scott Eatherton and Reggie Spencer hit quick baskets in overtime as Northeastern broke away. Eatherton finished with 20 points and 10 rebounds, Demetrius Pollard 17 points and Reggie Spencer 10 points...
Due to the winter storm whipping through the Boston area, the Frozen Fenway matchup between the Harvard and Northeastern women's hockey teams originally scheduled for Thursday afternoon has been postponed. The teams will instead play Saturday at Harvard, according to the Northeastern athletic department, at a time to be determined. Today's Frozen Fenway game between NU and...
Scott Eatherton scored 20 points, including Northeastern's final nine, and the Huskies stormed back from a 19-point halftime deficit to defeat Milwaukee 62-59 on Saturday night. A basket by Zach Stahl gave Northeastern its first lead, 53-52, with 2:58 left. A four-point play by Milwaukee's Jordan Aaron had the Panthers up 59-58 with 36.5 seconds left. But Eatherton hit two...
Joel Smith scored Northeastern's final seven points in overtime as the Huskies clinched their first outright conference title in more than two decades, defeating Georgia State 90-84 Wednesday night. Northeastern (19-10, 14-3 Colonial Athletic Association) last won a regular-season title outright in 1990-91, when it won the North Atlantic Conference. The Huskies led 83-82 in...
Kevin Roy is a pure scorer. Nowadays the Quebec native plies his trade for the Northeastern Huskies, but the freshman first came on the hockey scene as a 13-year-old thanks to a YouTube video of some nifty trick shots. Perhaps that kind of attention prepared Roy for the spotlight of the Beanpot, where on Monday he won MVP honors impressively in a losing effort, scoring five goals...
Who remembers the MTV show Cribs? In that kind of spirit, NESN handed over a camera to Northeastern Huskies forward Zak Stone — known as the most charismatic guy on the squad — to give us a tour of the Hockey East lifestyle. While the dorm rooms and workouts are certainly no surprise, you've got to love the look of the boys wearing their helmets and facemasks while riding in...
Northeastern learned early on this season that leadership and team chemistry are two main ingedients in a winning formula. Now, with both of those qualities in the fold, it's time for Northeastern's talent to take over. The third episode of Northeastern's hit series Huskies Unleashed, which follows Northeastern's recent Canada trip, features some...
New Tulsa coach Danny Manning has added his second recruit in as many days. Manning announced Wednesday that forward Kauri Black signed scholarship papers with Tulsa and will transfer from Northeastern University. The 6-foot-7 Black averaged 4.6 points and 3.2 rebounds last season while starting 33 games for the Huskies. He will be a graduate student and be able to play next season...
Time: 2:35 PM ET Northeastern Huskies Aaron Barbosa RF Tucker Roeder C Matt Miller LF Jon Leroux DH Pete Castoldi 2B Jason Roth 1B Ricky Salvucci 3B Oliver Hart SS Connor Lyons CF Boston Red Sox Jose Iglesias SS Jacoby Ellsbury CF Dustin Pedroia 2B Adrian Gonzalez 1B Jarrod Saltalamacchia C Darnell McDonald DH Ryan Sweeney RF Cody Ross LF Will Middlebrooks 3B Pitching: Jon Lester...
Jan 14, 1:00 PM | Matthews Arena William & Mary Tribe vs Northeastern Huskies Odds 4-13TEAM RECORD7-8 Earning a win and covering the posted spread will be the goals for William & Mary when they take on the Huskies on Saturday in college hoops betting action. Northeastern battles the Tribe, currently sitting with a 4-13 mark (5-8 ATS). The OVER/UNDER records, always...
MORE STORIES >>
Northeastern News

Delivered to your inbox

You'll also receive Yardbarker's daily Top 10, featuring the best sports stories from around the web. Customize your newsletter to get articles on your favorite sports and teams. And the best part? It's free!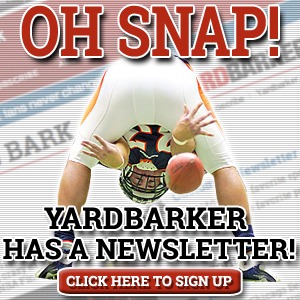 THE HOT 10: Who's Trending