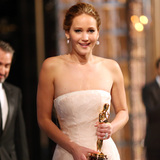 Everyone loves a good movie, and every once in awhile, the ceremony which hands out the film industry's highest honors can be just as entertaining as any blockbuster. We remember the hilarious hosts, the dramatic and touching speeches, and the occasional stunning upset of a category win, making for great water cooler talk the next day. Yet even more than that, we remember the jokes...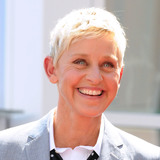 Ellen Degeneres has been a standup since the early 1980s, an actress since the 1990s, and a talk show host since 2003. She's had a hit sitcom, daytime's top talk show, and provided the voice for cinema's most beloved amnesiac fish. Ellen has won won countless Emmy awards, she has a star on the Hollywood Walk of Fame, she won the Mark Twain Prize for American Humor, and on January...
MORE STORIES >>
Entertainment News

Delivered to your inbox

You'll also receive Yardbarker's daily Top 10, featuring the best sports stories from around the web. Customize your newsletter to get articles on your favorite sports and teams. And the best part? It's free!