Found August 02, 2012 on Phillies Nation:
Phillies GM Ruben Amaro joined Mike and Mike in the Morning on ESPN Radio on Thursday, part of a carwash of interviews over the past 48 hours following the trade deadline. After the trades of Shane Victorino and Hunter Pence, Amaro is left answering questions about the future of the franchise. Amaro also joined Mike Missanelli of 97.5 the Fanatic on Wednesday and said he thinks they now have plenty of room to maneuver for 2013. "We've added some talent to our system in case we have to do it via trade, and we've also created a situation where we have some financial flexibility to go out and sign a player or two, or maybe even three or four." Many expected Victorino to get dealt, but Amaro felt the need to cash in on Pence, too. "His value on the marketplace is much, much higher rather than having him for one year, $15 million. Control has a lot to do with it. A lot of teams are anxious to improve their club that they make their run for a possible playoff spot. Frankly, the value o...
Original Story:
http://philliesnation.com/archives/20...
THE BACKYARD
BEST OF MAXIM
RELATED ARTICLES
On this latest edition of Phillies Nation TV, Corey and I recap the trade deadline moves, as the Phillies shipped Shane Victorino and Hunter Pence out west. How about some of the guys that didn't get moved? Joe Blanton, Juan Pierre, and Cliff Lee all stay put, so we talk about why. We also take an in-depth look at Domonic Brown and what he'll bring to the Phillies over...
MAHALO
Shane Victorino may have driven some of us crazy time to time with his play, but the man is a true class act. He took out this full-page ad in tomorrow's Philadelphia Daily News. I'm shocked he got this out so fast. Bob Ventrone, Jr. shared the picture on his Facebook page that I noticed thanks to Phillies Beat Writer Kevin Cooney on Twitter. Speaking of Twitter, Shane...
Carlos Ruiz debuted with the Phillies in 2006. He made his first All-Star Game in 2012. (Philliedelphia/Kevin Durso) Carlos Ruiz used to be the lowest guy in the lineup, the guy who was unknown to the other 29 teams. Then came 2012, and with all of the injuries and struggles, Ruiz shined. He is unknown no more. As if Phillies fans needed another reason to love Chooch, Ruiz was...
Yahoo! Sports has announced today that Phillies pitcher Cliff Lee was placed on August waivers. August waivers in the MLB can be confusing, I am going to try my best to explain it.   Teams usually place several players on waivers come August.  Opposing teams are allowed to claim a player, but the team has the option of pulling him back and either make a trade with the claiming...
According to a report from CBSSports.com, a team has claimed Cliff Lee off waivers. Ruben Amaro Jr. said earlier today that Lee is "not going anywhere." But that doesn't mean the Phillies won't try – or haven't tried – to deal him. The Phillies could ask for a team to take on all of his salary and several other players in return, and when the two sides could not come...
The newly rebuilt Phils came out smoking as they, behind Cliff Lee's pitching, end up blanking the first-place Nats, 8-0. The Phils took the lead in the second as, with a runner on second, and with two men out, Kevin Frandsen hits a two-run home run, his first home run of the season, knocking in Carlos Ruiz, who had started the inning off with a double, giving the Phils a 2-0 lead...
The trading of Shane Victorino and Hunter Pence this week signaled that Phillies general manager Ruben Amaro came to grips with reality that the team needed an overhaul. But is he perhaps showing a little more fear than we'd like to see in today's decision to place starting pitcher Cliff Lee on waivers? Source: Phillies have placed Cliff Lee on waivers. Executives expect...
When the Phillies shipped Shane Victorino to the Los AngelesDodgers a slew of great memories raced through my head. Mainly, the magical2008 World Series run. These past five seasons have been the best baseball infranchise's history, although some may argue that the early 1980's was better. I went back and looked at how that 2008 team was built, and Iwas astonished at the savvy...
The Los Angeles Dodgers were awarded the trade waiver claim on Philadelphia Phillies lefty Cliff Lee, a major league source told FOXSports.com. The teams have until Sunday to work out a trade, or Lee will remain with the Phillies. For the time being, Lee will stay on the Phillies' active roster. There's a good chance he isn't going anywhere at all. One source said a...
The trade deadline has come and gone but trades can still be made. Perhaps the trade deadline itself should be named differently to assuage the notion that teams can no longer make deals after it passes. All that has realistically changed is the ability to unilaterally make moves. Teams cannot deal directly with one another the way they could before July 31, as players must first...
Phillies News

Delivered to your inbox

You'll also receive Yardbarker's daily Top 10, featuring the best sports stories from around the web. Customize your newsletter to get articles on your favorite sports and teams. And the best part? It's free!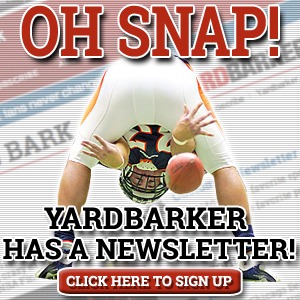 Latest Rumors
Best of Yardbarker

Today's Best Stuff

For Bloggers

Join the Yardbarker Network for more promotion, traffic, and money.

Company Info

Help

What is Yardbarker?

Yardbarker is the largest network of sports blogs and pro athlete blogs on the web. This site is the hub of the Yardbarker Network, where our editors and algorithms curate the best sports content from our network and beyond.