Found November 13, 2012 on Monkey with a Halo:
Here is a scary thought, Kevin Jepsen.  That's it, just the idea of him. That probably seems like an awfully mean thing to say about the one member of the Angel bullpen who wasn't a greasefire in the second half of the 2012 season.  But the fact of the matter is that we've all been fooled before by Jepsen.  Let's not forget how great Jepsen looked in 2010.  Back then, he had caused many to forget about his rough rookie season, instead making people think he might have what it takes to be the Angels' closer of the future.  Then, as we all know, he imploded in 2011, leaving the Angels without a critical part of their bullpen.  One knee surgery and a few trips to the minors later, Jepsen was back with a resurgent second half in the 2012 season.  His velocity was back, his control was better than ever and his status as a key cog in the relief corps restored.  In other words, he is right back where he was coming into 2011, which is great for him, but terrible for the Angels if he ends up falling apart again. Yes, the Angels are once again in the uncomfortable position of possibly having to trust Kevin Jepsen.  One would like to think Jerry Dipoto would upgrade the bullpen's talent and thus minimize Jepsen's role, but we know he isn't looking to spend much money on relievers and that same philosophy led him to go into the 2012 season with a clearly under-manned bullpen.  So, yeah, Jepsen could be back in a big way for the Halos.  The question is will his regained talent be coming back with him? There is a lot to like with Jepsen.  He cut his walks down dramatically, just 2.42 BB/9 in 2012 and his fastball was back to averaging over 96 MPH leading to a career-best 3.02 ERA.  But that doesn't even tell the whole story.  Kevin's numbers could have been even better if not for his ugly month of April that led to him being sent down to the minors.  It was that fateful trip to the minors that seemed to turn him around as he returned July as almost a new pitcher.  And I do mean that.  The new Jepsen pounded the strike zone, besting his career BB/9 by over one walk.  The new Jepsen also is suddenly a flyball pitcher rather than the groundball pitcher he had been previously in his career.  He even got his cuttery-slider thing to final settle into being more of a true cutter (not one of his cutters was classified as a slider after his return in July, whereas it was about 50/50 before that in his career).  So, yeah, this isn't just Jepsen getting lucky over the course of a few months. Or is it?  A lot of the improvements Jepsen made almost seem to good to be true.  Recovering velocity is always a good thing, but Jepsen actually has come back throwing a full mile per hour harder than ever.  That's great if he can sustain it, but given how wildly his average fastball velocity has varied throughout his career, it is far from a guarantee.  The same goes for the aforementioned cutter/slider disparity.  I'm not nearly enough of a pitching guru to say whether or not the erasure of that disparity is because Jepsen cleaned up his mechanics, was using two different versions of the pitch intentionally or if Pitch F/X classifications just got better.  My hunch is that it is the first option, which is problematic because, as we've seen, Jepsen's mechanics are far from a well-oiled machine. So which version of Jepsen will show up in 2013?  I don't know.  You don't know.  The Angels coaches and executives don't know.  Kevin Jepsen doesn't even know.  And that's why Jerry Dipoto could be playing a very dangerous game of chicken if/when he starts playing hardball in contract talks with free agent middle relievers like he did last off-season.  If he sticks to close to his guns and doesn't spend to add more talent to the bullpen, then he is left crossing his fingers that Jepsen's breakthrough was real.  If he is smart and hedges on Jepsen, adding a reliable arm or two, then the team won't get burned badly if Jepsen collapses and will end up with what could be a stellar bullpen if Jepsen can sustain this new level of productivity. Huh?  Imagine that, the Angels with a strong bullpen.  That sounds like something that might pay big dividends for them. [follow]
Original Story:
http://www.monkeywithahalo.com/2012-a...
THE BACKYARD
BEST OF MAXIM
RELATED ARTICLES
Mike Trout of the Los Angeles Angels was a unanimous winner of the AL Rookie of the Year after a season that put him in contention for the MVP award, too. The 21-year-old center fielder hit .326 with 30 homers and 83 RBIs following his call-up from the minor leagues in late April. Trout received all 28 first-place votes from the Baseball Writers' Association of America and...
After being widely considered a Top 2 candidate for the American League MVP, Mike Trout's Rookie of the Year honor was a foregone conclusion. Still, now it's official. Trout was named AL Rookie of the Year in a unanimous vote by the BBWAA. Trout is the second Angels player to be named Rookie of the Year — Tim Salmon also won in 1993. Trout hit .326 with 30 home runs and 83...
Were you paying close attention to last Tuesday's presidential election? If so, chances are you learned the name Nate Silver in the course of your research. During election season, Silver's blog for the New York Times, FiveThirtyEight, became the g0-to source for those looking for an early inclination who might win the presidency just by parsing the numbers. As it turned out...
Los Angeles Angels outfielder Mike Trout was a unanimous selection as the American League Rookie of the Year award, which was announced Monday. In the vote of the the Baseball Writers' Association of America, Trout easily beat out two foreign-born players -- Rangers starter Yu Darvish and A's outfielder Yoenis Cespedes. Trout is also a contender for the AL MVP award, which...
Los Angeles Angles outfielder Mike Trout was named the American League Rookie of the Year today. Trouth, a 21-year-old from New Jersey, not only won the award but has placed himself in consideration for one of the greatest rookie seasons of all-time. Trout burst on the scene this year for an under achieving Angels team. Finishing the year with a .326/.399/.564 line the right handed...
KANSAS CITY, Mo. Newly acquired right-hander Ervin Santana apparently has satisfied everyone, Royals physicians included, that he is 100 percent healthy. Santana, acquired two weeks ago from the Angels, was in Kansas City on Monday to take a physical exam. Both Santana and Royals general manager Dayton Moore said he passed with no issues. "All is good," Santana said...
Per numerous reports, the Tigers have signed free agent outfielder Torii Hunter to a two-year, $26 million deal. Hunter visited with the Tigers on Tuesday.
Mike Trout of the Los Angeles Angels was named the American League Rookie of the Year for the 2012 season. It was unanimous and Trout received all 28 first place votes. The 20 year old had a season for the ages. Athletics outfielder Yoenis Cespedes and Rangers right-hander Yu Darvish were the other two finalists. In the National League, the Washington Nationals' Bryce Harper...
Veteran outfielder Torii Hunter has garnered his fair share of attention thus far this offseason with a handful of teams interested in his services. The Red Sox, Dodgers, Yankees, Rangers and Braves have all expressed heavy interest in the free agent Hunter however the Tigers appear to of taken a very interesting position in the race. According to Jim Bowden of ESPN.com and MLB Network...
The seemingly inevitable signing of Torii Hunter with the Detroit Tigers has been completed. Hunter has agreed to a two-year deal with the Tigers, and will make $26 million. Earlier today, Garrett explored Hunter's popularity on the free agent market in comparison  to Josh Hamilton, Michael Bourn, and Nick Swisher. With the Angels last season, Hunter amassed 5.3 fWAR, the...
Tuesday morning news broke that free agent outfielder Torii Hunter, a 37-year-old, nine-time gold glove winner was in town meeting with the Detroit Tigers on a possible deal that would bring him to the Motor City. Sources: Free agent outfielder Torii Hunter is meeting with #Tigers officials in Detroit today. @mlbonfox — Jon Morosi (@jonmorosi) November 13, 2012 Hunter who is coming...
Right fielder Torii Hunter reached agreement Wednesday with the Detroit Tigers on a two-year contract, according to major-league sources.
Angels News

Delivered to your inbox

You'll also receive Yardbarker's daily Top 10, featuring the best sports stories from around the web. Customize your newsletter to get articles on your favorite sports and teams. And the best part? It's free!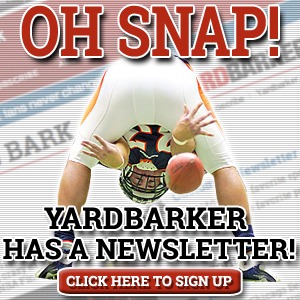 Latest Rumors
Best of Yardbarker

Today's Best Stuff

For Bloggers

Join the Yardbarker Network for more promotion, traffic, and money.

Company Info

Help

What is Yardbarker?

Yardbarker is the largest network of sports blogs and pro athlete blogs on the web. This site is the hub of the Yardbarker Network, where our editors and algorithms curate the best sports content from our network and beyond.