Found June 25, 2012 on The Nats Blog:
With the incredible Washington Nationals starting pitching staff this season, many have completely forgotten about John Lannan toiling down in Triple-A Syracuse. A few doubleheaders are coming up in the next couple months for the Nats, so it's probably about time to remember that he's there.
Lannan struggled through most of the season in Syracuse, posting a 4.66 ERA and a 1.49 ERA in 14 starts. However, June has shown that Lannan has settled in quite well. He's posted a 2.67 ERA with 15 Ks and just 6 walks in four starts this month. He gave up more than one run in just one of those starts. He also threw a complete game in his first June start.
The Nats former No. 1 starter won't take the place of anyone in the rotation, though, if he's called up for the July 21 doubleheader. He'd join as a supplement because of the new Collective Bargaining Agreement.  The newest CBA allows for a 26th man on the 25-man roster on the days of a doubleheader, and Lannan is a possible candidate to take advantage of that clause.
The Nats have already used their minor-league option on Lannan to send him down at the start of this year. If they call him up to make a start for that doubleheader, they won't have to use an option on another pitcher, and the Nats bullpen is pretty well solidified at this point. It also doesn't make a whole lot of sense to bring in an offensive or bench player as an extra man.
Instead of bringing up a starter, the Nats could also have Chien-Ming Wang start that day if they feel that the issues that have caused his struggles are resolved. Then, the Nats could bring up another reliever as some support for the two games.
There are obvious issues in bringing up John Lannan, though. Namely, the drama associated with the call up. Lannan and his agency, CAA, have been vocal in their frustration throughout the season, and it could create some problems with the call up. Lannan believes he should be pitching every fifth day at the major-league level. Everyone in the organization seems to be comfortable with the situation at this point, as they should be, but Lannan obviously wants to be at the show.
His situation is quite unique. Not many guys go from "ace" to Triple-A in the course of a couple years when their performance from year to year stayed about the same. It's just a product of the vastly improved pitching staff that the Nationals have acquired in recent seasons. Lannan understands this deep down, I'm sure, but it doesn't make it any easier to deal with on a daily basis.
If Chien-Ming Wang is still with the Nats by July 21, and he will be by all expectations, he could get one of the two starts on that doubleheader day. If I had to guess, I'd expect Chien-Ming Wang to get the start, but that will depend on injuries between now and then and Wang's progression in the bullpen. This is the reason that the Nats want pitching depth: options. It's for doubleheaders, but also for inevitable injuries and late-season shutdowns for guys like Stephen Strasburg. Lannan could still be moved before the July 31 trade deadline, but he may get one more chance to throw for the Nats this year.
Original Story:
http://www.thenatsblog.com/2012-artic...
THE BACKYARD
BEST OF MAXIM
RELATED ARTICLES
To date, these 2012 Washington Nationals have been a resilient bunch, surviving DL stints by key contributors like Drew Storen, Mike Morse, Ryan Zimmerman, Wilson Ramos, and Jayson Werth. But now that Xavier Nady has been placed on the DL with a mysterious wrist injury, it's unclear how the team will respond. Here's Davey: "I put him in the same boat with Zim...
"We need to score more. That's not in question." (Ryan Zimmerman, via NatsInsider, 6/24/2012) Peter Angelos's team beats Ted Lerner's team in 2012 Battle of the Beltways. MASN-Nationals battle still undecided. Smart money is on Lerner for that one. Orioles 2, Nationals 1 (Sunday): Seems only fitting that the only run the Nats could muster was...
Maybe the Nationals won't be losing Ryan Zimmerman again after all. Earlier in the weekend, manager Davey Johnson said the Nationals might have to give the third baseman another cortisone shot for his inflamed right shoulder and possibly a spot on the disabled list once more. But Sunday, Zimmerman said that might not take place. The third baseman got a cortisone shot before...
Edwin Jackson's major league career has been irregular to say the least.  Since his debut in 2003 at the young age of 19, he has played for seven teams in his first ten seasons.  In addition, he has spent his past two seasons with three different teams.  Last year he even helped lead the St. Louis Cardinals to the their eleventh World Championship before being released back...
Quick: Someone get Marco Scutaro a "I got hit in the head with a 95 MPH Stephen Strasburg fastball and all I got was this lousy t-shirt" t-shirt. Scary stuff. Good thing it wasn't 100 MPH... Befriend the Nats Enquirer on Facebook. Follow us on Twitter.  
This turned out to be the Washington Nationals pitching podcast for the most part. We spent quite a lot of time talking about Ross Detwiler and Chien-Ming Wang, but even more time talking about the bullpen, including Tyler Clippard, Drew Storen, Sean Burnett, and Cole Kimball. We also hit the trade deadline a few weeks early.
Believe it or not, most of our writers didn't enter the world sporting an @baseballprospectus.com address; with a few exceptions, they started out somewhere else. In an effort to up your reading pleasure while tipping our caps to some of the most illuminating work being done elsewhere on the internet, we'll be yielding the stage once a week to the best and brightest baseball...
Edwin Jackson took a one-hitter into the seventh inning, Adam LaRoche homered, and the Washington Nationals beat rookie Wei-Yin Chen and the Baltimore Orioles 3-1 on Saturday night. Michael Morse had two hits and scored a run for the NL East-leading Nationals, who improved to 10-7 in interleague play and 2-3 against Baltimore. Adam Jones hit his team-high 19th home run for the...
The Washington Nationals entered Sunday's game against the Baltimore Orioles looking to go 4-0 in rubber games this season. All the way into the eighth inning, the Nats looked to have it in the bag when a rare bullpen foul up cost the Nats the game. I'm not blaming this one on them, though. Ross Detwiler did what he needed to in his first outing since returning to the starting...
You would be hard pressed to find two more opposite teams this season than the Washington Nationals (41-29) and the Colorado Rockies (27-44). As the Nationals travel to Denver, they bring with them the second-best record in the National League, an unexceptional offense and a superstar pitching staff. The Rockies prepare to receive them with the third-worst record in the major leagues...
Every time since May 20 that Stephen Strasburg has taken the ball, he's won a game for the NL East-leading Washington Nationals. Colorado Rockies manager Jim Tracy hasn't had any starter win a game in three weeks. Making his first appearance against the Rockies, Strasburg will try to become the first Nationals pitcher to win seven consecutive starts Monday night at Coors...
Denver, CO – Jeff Francis threw only 66 pitches through 5 innings to out duel the Washington Nationals ace Stephen Strasburg. Francis did not get the win but stepped up to limit the Nationals to 2 runs and only 5 hits. Francis baffled Washington's phenom Bryce Harper, striking him out twice on a wicked tailing … Continue reading »
Nationals News

Delivered to your inbox

You'll also receive Yardbarker's daily Top 10, featuring the best sports stories from around the web. Customize your newsletter to get articles on your favorite sports and teams. And the best part? It's free!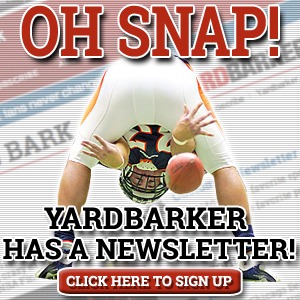 Latest Rumors
Best of Yardbarker

Today's Best Stuff

For Bloggers

Join the Yardbarker Network for more promotion, traffic, and money.

Company Info

Help

What is Yardbarker?

Yardbarker is the largest network of sports blogs and pro athlete blogs on the web. This site is the hub of the Yardbarker Network, where our editors and algorithms curate the best sports content from our network and beyond.