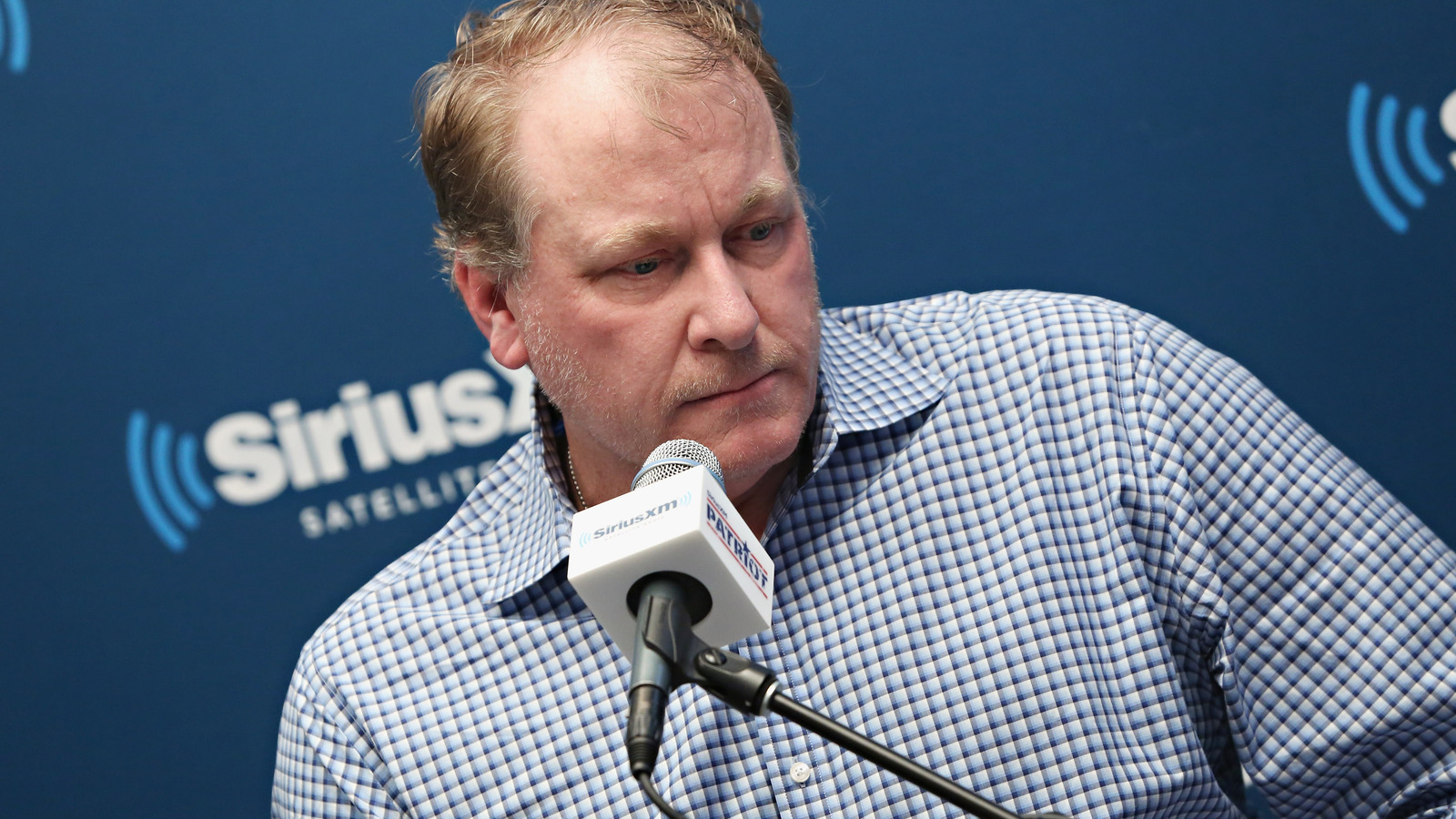 Curt Schilling isn't backing down from his opinion that Adam Jones is lying about a racist incident at Fenway Park.
Cindy Ord/Getty Images for SiriusXM
Curt Schilling has doubled-down on his accusation that Adam Jones is lying about an incident earlier this month at Fenway Park, during which the Baltimore Orioles outfielder was subjected to racist taunts and had a bag of peanuts thrown at him.
In the wake of Jones alluding to Schilling's original, inflammatory statements in an interview this week with Yahoo! Sports' Jeff Passan, the former pitcher issued a screed via text message to Boston's WEEI.com.
If he wants to maintain the lie he made here, that's fine. No one denies racism exists, but when people like him lie about an incident and others just take him at his word, it perpetuates a mythical level of racism. And for some reason, it appears blacks believe only blacks can talk about racism and only whites can be racists. I promise you if some scumbag yelled the N-word at Adam Jones in Fenway, it would have been on Twitter, Facebook and every other social media site asap, like every other 'incident.' Not to mention the liberal Boston media would have broken its neck to identify the racist. But just taking him at his word means there are a bunch of white cowards and racists living here, because no one stood up to the guy. Adam has an agenda and one needs to only look at his past commentary on race and racism to see it. But see, when you question fake hate crimes in this day and age it somehow makes you a racist. If you use this use every word or none at all.
The notion that Schilling came out swinging in light of Jones' comments to Passan should have been expected. Jones in essence summarily dismissed Schilling's original tirade, which undoubtedly prompted Schilling's fiery response.
Jones' experiences at Fenway Park during that May 1 game and its aftermath have been well-chronicled and inspired much-needed discussion, which of course invites those of Schilling's perspective to weigh in on the matter as well.
It's hardly shocking that Schilling once again ratcheted up the rhetoric. Nor should it be all that surprising Schilling continues to provide contrarian commentary about it, either.
MORE FROM YARDBARKER
Orioles News

Delivered to your inbox

You'll also receive Yardbarker's daily Top 10, featuring the best sports stories from around the web. Customize your newsletter to get articles on your favorite sports and teams. And the best part? It's free!