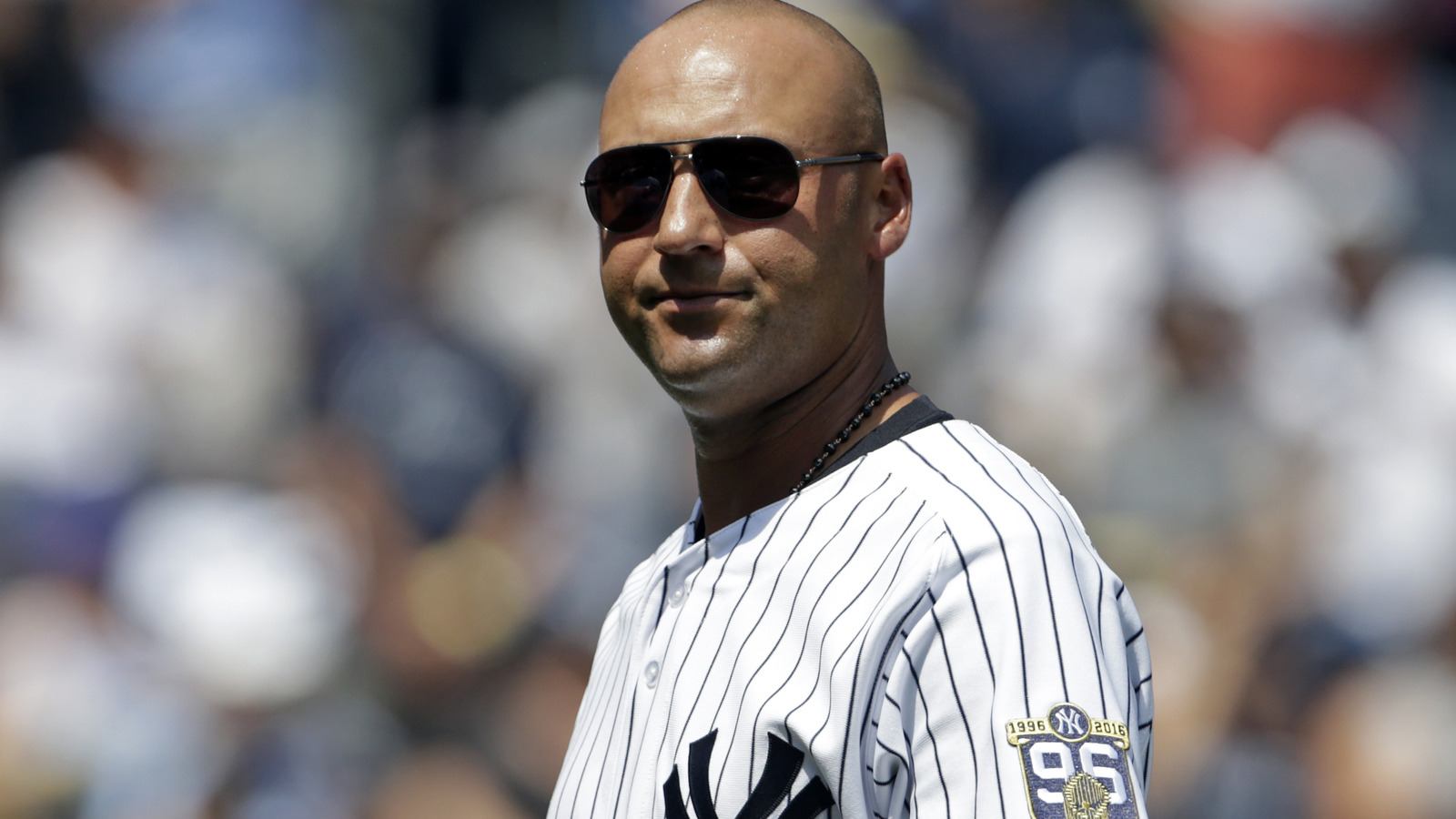 Derek Jeter articulated his deep gratitude to New York in a heartfelt essay.
Adam Hunger-USA TODAY Sports
Derek Jeter on Sunday will have his No. 2 jersey enshrined at Yankee Stadium in Monument Park. And the New York Yankees icon took some time ahead of the ceremony to pen a heartfelt letter to extend his deep gratitude to the fans of New York.
Jeter's essay, fittingly published Thursday on the website he founded, The Players' Tribune, is entitled "Thank You, New York." An accompanying video was also posted to The Players' Tribune's official YouTube page.
"New York, I want to tell you a story — about a kid who grew up in the Midwest, in a town called Kalamazoo," the essay opens. "Quiet, unsure and at times a little intimidated. A homebody at heart. About a kid with a dream who moved to a big city — to the big city. A kid who was just trying to keep up with everyone else."
Jeter goes on to write that even during the tough times, inspiration was everywhere, thanks to unwavering support from the fans. All he had to do was look for it.
Jeter retired after the 2014 MLB season — with only one regret — following a 20-year career that saw him lead the Yankees to five World Series titles while earning innumerable accolades and awards. The beloved Yankees icon learned some valuable lessons along the way.
"And throughout 20 years in pinstripes, I learned that despite the pace and the pressure, one code truly makes this city go: Get up each day, put on your uniform, go to work, do your best, and don't make excuses," Jeter writes.
"That's all New York ever really asks for.
"And that's what I tried to do."
Jeter closes the essay by vowing he'll always be a New Yorker.
"Today I'm no longer that kid. I've hung up my uniform, and I know this much for a fact: I wouldn't be the person I am today without you. Because the truth is, no matter where you go in the world, when a place feels like home, as New York does to me, you never really leave.
"It will always be with you."
MORE FROM YARDBARKER
Yankees News

Delivered to your inbox

You'll also receive Yardbarker's daily Top 10, featuring the best sports stories from around the web. Customize your newsletter to get articles on your favorite sports and teams. And the best part? It's free!