Found July 04, 2013 on The Daily Stache:
Please note: This article was written before/during the games played on June 29th, 2013, and all statistics are through games played on June 28th. Hello there, new people. For those who don't know, I'm Tejesh Patel, the co-founder and writer for MetsProspectHub, where I post daily minor league reports, occasional commentary, and daily Gameday Links for every level in our system. I've agreed to do minor league recaps for The Daily Stache for the remainder of this season, so here goes. The final stop on our tour of the minors takes us to Savannah, where the Gnats won the first half divisional title with a 43-26 record on the strength of amazing pitching from the aforementioned Bowman and Lara, and ridiculous offense from Jayce Boyd (.935) and Kevin Plawecki (.884), all 4 of whom have since been promoated to St. Lucie. That doesn't mean, however, there are a lack of prospects here. I think the only way to describe our first topic here is 'disappointment', and that, of course, is center fielder Brandon Nimmo, who is hitting .268/.371/.366/.757 in 194 ABs. His walk rate is a VERY solid 12.22%, but it comes with a high 28.51% strikeout rate, and absolutely no power (98 IsoP). Keep in mind, though, he's young, 20 years old, and was on fire before landing on the DL with first a finger, then glute, injury. Also Grayson Stadium is one of the biggest pitchers parks in minor league baseball. he only other offensive prospect currently on the Gnats is shortstop Phillip Evans, taken in the 15th round and signed for $650,000, has been woefully disappointing with an overall .203/.274/.267 line, but, in his last 12 games, he's 16 for 46 (.348) with 5 walks and 6 Ks, along with 3 doubles and a homer, so there might be some light there. If you read Toby Hyde's site (www.metsminorleaguereport.com) there've been stories of adjustments that Phillip has made that's led to the 46 AB hot streak. Here's hoping he continues to have a good second half, because his first one was a disaster. Aside from Nimmo and Evans, the story here in Savannah is all about the pitching, and there are still loads of quality pitchers left, starting with my personal favorite, Gabriel Ynoa, who I predicted preseason would breakout into the mainstream, and he's done nothing but make me look smart (which is hard to do!) Ynoa, who turned 20 in late May, is 9-2 with a 2.68 era in 13 starts spanning 80.2 innings, he's allowed 66 hits, and walked NINE. As a 19/20 year old in the Sally League. NINE walks. Feast on that. He's listed at 6'2/158, though I've been told he's filled out considerably. His velocity, again from what I've heard, has bumped up into the 93-95 range from where it was to start the season, 91-93. He could very well be the next in line to experience a Harvey/Wheeler/Syndergaard esque prospect hype job. In addition to a fastball, Ynoa throws a slider/changeup combination. Also in Savannah is Luis Cessa, who is older at 21, but also pitching very very well (4-2, 3.30, 73.2 ip, 77 h, 12/69 bb/k, 1.21 WHIP). Matt Koch, who is 22 1/2, is 5-3 with a 4.18 era in 64.2 innings, he's allowed 73 hits, but a ridiculous 2 walks to go with 61 strikeouts, so while he has a 4.18 era, he's got a 2.81 FIP, due to a below average 61.4% LOB and .337 BABIP. And last, but not least, is Steven Matz, who, after battling numerous arm injuries, has returned with a vengeance, pitching to a 2.53 era in 64 innings, while allowing 54 hits and 20 walks for a 1.16 WHIP, and a 2.59 FIP. From Savannah, I would like to see Gabriel Ynoa, Luis Cessa and Steven Matz promoted to St. Lucie. To fill the spots in Savannah, I would promote SP John Gant, and RPs David Wynn and Shawn Teufel. The new rotation in Savannah would be Matt Koch, Jake Kuebler, Julian Hilario (moved from the bullpen into the rotation), Marcos Camarena (moved from the bullpen into the rotation) and John Gant. Don't forget to check out my own site for daily minor league recaps and minor league Gameday links, www.metsprospecthub.com. The post Down On The Farm: Savannah Sand Gnats Edition appeared first on The Daily Stache.
Original Story:
http://dailystache.net/down-on-the-fa...
THE BACKYARD
BEST OF MAXIM
RELATED ARTICLES
It's no surprise that as the Mets sit here in July, many new faces have come up and seen time in the big leagues. One of those new faces has come up and taken over at first base. That is none other than Josh Satin.  With Ike Davis finding himself in the minors and Lucas Duda hurt, the Mets turned to a prospect that they liked, but just couldn't find room for at the big league...
The New York Mets recalled first baseman Ike Davis from Triple-A Las Vegas. Davis, demoted on June 10 due to a poor start to the 2013 season, was batting fourth against Milwaukee on Friday night. Davis was hitting .161 with five home runs and 16 RBIs in 55 games before being sent down. He made some mechanical adjustments during his stay in the minors and batted .293 with seven...
New York Mets pitcher Matt Harvey was photographed for ESPN the Magazine's Body Issue, which is due out next week. The second-year pitcher has dominated this season, going 7-2 with a 2.27 ERA in 123 innings. His hot start was enough to make him a person of interest for ESPN's shoot, and the magazine sent [...]
Updated by Joe D. on 7/5 Updating this debut post by our newest addition Rob Costello, there's this recent tweet by Ken Rosenthal who says that a team source told him that the Mets would need to be blown away to trade Bobby Parnell by this year's trade deadline. That would make perfect sense and the reasons are outlined quite nicely by Rob below. This whole notion of trading...
Craig Carton called Zack Wheeler the biggest bust in Mets history the other day. So today? 'Citi Field of Dreams' (and Blitz bud Tanya Mercado) called CC out. As Craig Carlton. Repeatedly.... Full story at Bob's Blitz ~ http://www.bobsblitz.com
The Mets look to win their third straight game against the Arizona Diamondbacks behind as Matt Harvey looks to solidify his case to start the All Star Game next week. To get started just enter your email address and desired username: Name E-mail Related Posts:Mets Game Chatter – 7/26/12Game Chatter: Matt Harvey vs. Jeanmar Gomez (5/12/13)Game Chatter: Matt Harvey vs. Edwin Jackson...
Over the years there have been plenty of great 1-2 combinations: Ruth and Gehrig, Spahn and Sain, Jackie and Pee Wee, Mays and McCovey, Seaver and Kooz, Newman and Redford, Fielder and Cabrera, Bonds and…Huh? Newman and Redford??? In 1969, veteran Hollywood actor Paul Newman and relative newcomer Robert Redford teamed up to star in one of the greatest and most fun westerns of...
As we approach the trading deadline, anybody who has a keyboard will be coming up with trade ideas for the New York Mets. The truth is, I try to stay away from the "rumor" machine because I feel like I've learned my lesson with getting enthralled in things that never actually happen. The Mets are in an interesting position because so much of what they do moving forward depends...
NEW YORK (AP) -- Cliff Pennington hit an RBI single with two outs in the 15th inning and the Arizona Diamondbacks, boosted early by Gerardo Parra's bunt double, finally outlasted the New York Mets 5-4 in a back-and-forth classic Thursday to split an exhausting series at Citi Field. Arizona scored in the final three innings but couldn't close out the feisty Mets until Brad...
Once the rain stopped, the hits came for the New York Mets. Jeremy Hefner and the Mets handed Patrick Corbin his first loss, breaking away from the Arizona Diamondbacks 9-1 on a drizzly Tuesday night and sending the NL West leaders to their season-worst fifth straight defeat. Josh Satin hit an RBI double that put the Mets ahead 2-1 in a seven-run seventh inning that lasted about...
Following a promising debut, top prospect Zack Wheeler hasn't been quite as sharp for the New York Mets. Perhaps a date with one of the worst teams in baseball can boost his confidence. The Mets will try to begin a nine-game road trip in positive fashion Friday night when they send the hard-throwing right-hander to the mound against the lowly Milwaukee Brewers. While he hasn...
Independence Day is a day for great traditions. Backyard barbecues, Twilight Zone marathons, and baseball. But I find it distressing that, with no warning, SNY decided that instead of baseball, they were instead going to air the Twilight Zone marathon. Oh, that was a baseball game on SNY? Yeah, you could have fooled me. Because that was nothing short of bizarre that we witnessed...
Mets News

Delivered to your inbox

You'll also receive Yardbarker's daily Top 10, featuring the best sports stories from around the web. Customize your newsletter to get articles on your favorite sports and teams. And the best part? It's free!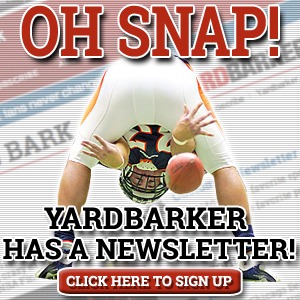 Latest Rumors
The Backyard

Today's Best Stuff

For Bloggers

Join the Yardbarker Network for more promotion, traffic, and money.

Company Info

Help

What is Yardbarker?

Yardbarker is the largest network of sports blogs and pro athlete blogs on the web. This site is the hub of the Yardbarker Network, where our editors and algorithms curate the best sports content from our network and beyond.