Found October 28, 2011 on Phillies Nation:
Don't do it, Ruben. You'll thank me later.This is an argument I've been making for close to a year, and while I've hinted at it, in both my post on Domonic Brown's future and in my season review of Antonio Bastardo, but the Phillies have a need that might run counter to the big-splash mentality by which Ruben Amaro has seemed to run this team since taking over. With Brad Lidge and Ryan Madson entering free agency, the Phillies find themselves without a proven closer heading into the offseason. This presents a rather different conundrum for the team than does Jimmy Rollins' impending free agency or even Roy Oswalt's. This free agent class is unbelievably weak at shortstop and in starting pitching, which are, of course, two areas where many teams with designs on a playoff berth in 2012 have great need.For shortstops, it's Jose Reyes, then Rollins, then Marco Scutaro and Alex Gonzalez. That's it. Almost every other free agent shortstop is either a replacement-level playe...
Original Story:
http://philliesnation.com/archives/20...
THE BACKYARD
BEST OF MAXIM
RELATED ARTICLES
FREE AGENCY
Jimmy Rollins is a free agent and looking for a big contract. He told a fan his odds of returning to the Phillies are 50/50.
Across:1. Schmidt's successor6. Gold Glove catcher of '999. 2nd baseman that shared name with famous mouse10. One-Nut11. Lovingly referred to as "Tank"Down:2. Pompous ass3. Outfielder that spelled 1st name with a double "g"4. Created a stir in his rookie season, some sort of "mania"5. Fell 2 homeruns shy of 400 for his career7. Bible toting ex...
The 2011 Phillies Nation Player Reviews continue today, with David Herndon…Remember this?…And I think he just gave up another walk, followed by a home run, causing a profanity-laced meltdown in the infield. His mind is like Mr. Potato Head (or Señor Cara de Papa if you are speaking to Carlos Ruiz) when he gets into trouble, because, think about it–what happens when Mr. Potato...
With the final game of the 2011 World Series upon us tonight, it seems like an appropriate time to end the drama.  As Phillies fans, it has been a rough ride since our team took an early and unexpected exit from the playoffs. But not just fans have been on the mend, so have the players.  Some were on the mend in a very literal sense.  Ryan Howard got the stitches out from his...
The Phillies have provided the following medical updates:·         First baseman Ryan Howard (ruptured left Achilles) had his stitches removed on October 25 and has progressed to partial weight bearing.  He has begun a rehabilitation program in Philadelphia.·         Third baseman Placido Polanco (sports hernia) had a follow-up exam with Dr. William Meyers on October...
Wednesday was closer discussion day at Philthy Stuff as we looked at the different approaches the team might use to fill the role should Ryan Madson wind up somewhere else next season. Those discussions touched on the rest of the bullpen, but we didn't spend much time talking about the makeup of the entire relief corps. There is a correlation, because the guy doing the closing...
What's a Phillies blogger to do until spring training starts? Of course there's the Hot Stove rumor mill, the comings and goings of players, and updates on current players' statuses. That's all the normal stuff you would expect to find on the other Phils blogs. That's not us. We do that...and MORE!WSBGMs Offseason Plans:*Fill in the Blanks (ex - Ryan Howard is...
The Philadelphia Phillies announced updates on several injured players Friday, including first baseman Ryan Howard and pitcher Cole Hamels.
The Phillies on Friday gave an update on the status of players who are rehabbing from injuries this offseason, including Ryan Howard, who had surgery earlier this month to repair a ruptured left Achilles.
It was still a charmed season for the oldest franchise in professional sports, and recognition should not be absent. The Phillies have six nominees (Roy Halladay, Cliff Lee, Vance Worley, Charlie Manuel, Ruben Amaro Jr. and Shane Victorino) for the 2011 Greatness in Baseball Yearly Awards (GIBBYs).
In an interview with host Mike Missanelli on 97.5 FM in Philadelphia, ESPN.com's Jayson Stark said: "They like David Wright. They have talked about David Wright. Are they really going to be able to make a deal for David Wright? Are the Mets really going to deal him to the Phillies? I mean, those are big questions. But, I've heard David Wright's name for some time. Whether...
While putting behind their shocking defeat in the National League Division series to the eventual World Champion St. Louis Cardinals, The Philadelphia Phillies continue to build towards 2012. This team won the NL East for the 5th straight year and a 102 games overall while battling injuries to position players and pitchers all season. They [...]
MLB News

Delivered to your inbox

You'll also receive Yardbarker's daily Top 10, featuring the best sports stories from around the web. Customize your newsletter to get articles on your favorite sports and teams. And the best part? It's free!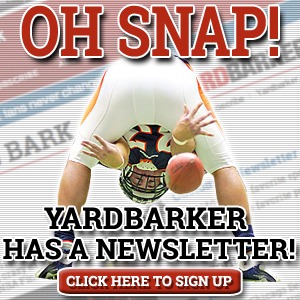 Latest Rumors
The Backyard

Today's Best Stuff

For Bloggers

Join the Yardbarker Network for more promotion, traffic, and money.

Company Info

Help

What is Yardbarker?

Yardbarker is the largest network of sports blogs and pro athlete blogs on the web. This site is the hub of the Yardbarker Network, where our editors and algorithms curate the best sports content from our network and beyond.