Watch out Toronto, another storm could be blowing through there next year.   Not anything on the scale of Hurricane Sandy, mind you. Much less severe, thankfully. And also thankfully, those who follow the comings and goings of the local major league baseball team will be better prepared this time.   John Gibbons is back in town.   For those not so familiar with Blue Jays history, here's a primer: This is his third go-around as the Jays' skipper. Just like Billy Martin, eh?   Meet the new boss. Same as the old boss.   Gibbons' career record as Blue Jays skipper: 305-305. Total number of playoff appearances during his four-plus season as manager: zero.   Nothing like commitment to mediocrity to build on the enthusiasm of a blockbuster trade, eh?   The trend in baseball lately has been to hire managers with little or no previous experience. The White Sox plucked Robin Ventura back from his native central California, where he was helping out with a local community college team, and the ex-third baseman had his team in the pennant race almost to the end. The Cardinals gave ex-catcher Mike Matheny the keys to the car, and he drove them into the playoffs. And the Marlins, who just gave the Blue Jays their best chance at a pennant in several years, named Mike Redmond their new skipper.   It's risky, but it appears that the infusion of new, young blood at the top makes a difference.   There are plenty of such viable candidates available, like Torey Lovullo, Sandy Alomar, Jr. and Joey Cora. Apparently, Blue Jays GM Alex Anthopolous decided to play it safe and not give any of the aforementioned a sniff of an opportunity. Rather, he chose to go back in time, giving the job to Gibbons and his .500 record.   It's kind of eerie, too. Back in 2006, Gibbons was beginning his second full season as Jays manager when the team added A.J. Burnett, Troy Glaus, Lyle Overbay, B.J. Ryan and Bengie Molina in an effort to overtake the Yankees and at least get back into the playoffs. The result? 87-75, 10 games back of the Yankees. They also missed out on the wild-card.   This time around, Anthopolous pulled off one of the largest deals in recent memory when he sent Yunel Escobar, Henderson Alvarez, Jeff Mathis, four prospects and cash to the Marlins for Jose Reyes, Mark Buehrle, Josh Johnson, Emilio Bonifacio and John Buck. With current starters Brandon Morrrow and Ricky Romero, closer Sergio Santos, and sluggers Jose Bautista and Edwin Encarnacion and the recently acquired Melky Cabrera, the Marlins deal may be enough to get the Jays back into the post-season.   Still, something tells me they'd have a better chance with someone else at the helm. Not only because of Gibbons' perfectly average record, but because of his history dealing with players.   To wit:   May 28, 2005 – Gibbons removes Dave Bush for a relief pitrcher. Bush was clearly unhappy about the decision and made some noise about it. Gibbons, rather than take the high road like a real leader, chose instead to make a scene in the dugout, chastising Bush in front of his teammates and coaches. July, 2006 – Shea Hillenbrand, clearly unhappy with his role on the team, writes something on a board in the jaysclubhouse. Gibbons challenges him to a fight.   August 21, 2006 – Gibbons visits the mound to remove Ted Lilly after the left-hander had surrendered 7 runs in the third inning against the A's. At first, Lilly refused to give up the ball, but eventually did and began to make his way to the clubhouse. Gibbons, rather than going back to the dugout and, well, managing the game, decided to follow Lilly into the tunnel leading to the clubhouse, where the two got into a shoving match and had to be restrained when coaches and players came to the rescue.   It'll be interesting to see how Gibbons co-exists with Reyes. The former Mets all-star comes with a very large "talented but immature" label; he removed himself in the first inning of the last game of 2011 after beating out an infield single to assure himself of a batting crown.   And a word of advice to the pitching staff: if Gibbons comes to take you out of a game, just hand him the ball and walk away.   Citizens of Toronto, board up those windows and take cover next spring. It could be a very stormy season.  
Original Story:
http://intheneutralzone.com/?p=7544
PLAYERS:
John Gibbons
,
Robin Ventura
,
Mike Matheny
,
Mike Redmond
,
Sandy Alomar
,
AJ Burnett
,
BJ Ryan
,
Henderson Alvarez
,
Jeff Mathis
,
Jose Reyes
,
Josh Johnson
,
John Buck
,
Ricky Romero
,
Sergio Santos
,
Jose Bautista
,
Dave Bush
,
Shea Hillenbrand
,
Ted Lilly
TEAMS:
Chicago White Sox
,
Pittsburgh Pirates
,
Miami Marlins
,
Toronto Blue Jays
,
Los Angeles Dodgers
MORE FROM YARDBARKER
MLB News

Delivered to your inbox

You'll also receive Yardbarker's daily Top 10, featuring the best sports stories from around the web. Customize your newsletter to get articles on your favorite sports and teams. And the best part? It's free!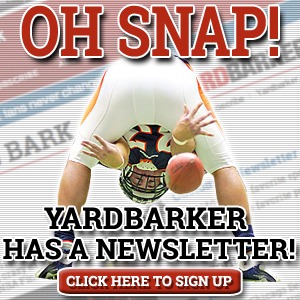 Latest Rumors
Best of Yardbarker

Today's Best Stuff

For Bloggers

Join the Yardbarker Network for more promotion, traffic, and money.

Company Info

Help

What is Yardbarker?

Yardbarker is the largest network of sports blogs and pro athlete blogs on the web. This site is the hub of the Yardbarker Network, where our editors and algorithms curate the best sports content from our network and beyond.