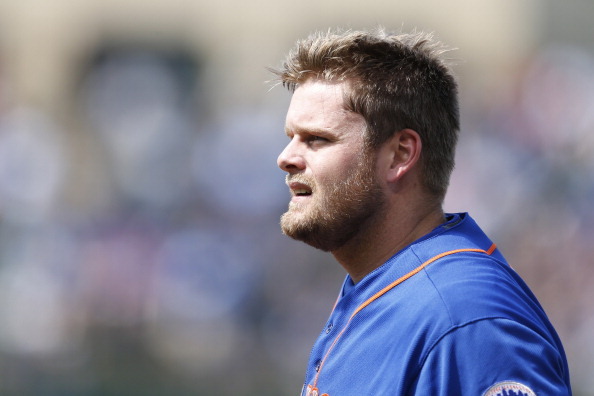 Lucas Duda took all the blame for the mix-up at first base which, at the time, cost starter Matt Harvey a chance at getting a no-hitter yesterday. Duda sought out Harvey after Tuesday afternoon's game and apologized for the seventh-inning gaffe. Playing first base for the second straight game, but only the second time this season, Duda felt his misplay denied the young Mets pitcher a no-no. "It's absolutely, 100% my fault," Duda said after Harvey ended up giving up three runs and three hits.  "I take full responsibility right there. I shouldn't have left the bag, it's my fault. I should have read it better, should have been an out. I'll take all responsibility for that." Jason Heyward's high chopper up the first base line to lead off the seventh caused confusion between the pitcher and Duda, who charged the ball. When Harvey grabbed the ball, Duda was next to him and no one was covering first base. "Matt had a pretty good jump on it, I didn't read it very well, and
Read the rest of this story...
MORE FROM YARDBARKER
MLB News

Delivered to your inbox

You'll also receive Yardbarker's daily Top 10, featuring the best sports stories from around the web. Customize your newsletter to get articles on your favorite sports and teams. And the best part? It's free!