Found January 28, 2012 on Mets360.com:
PLAYERS:
Zack Wheeler
,
Gary Carter
,
Gabe Kaplan
,
Aaron Heilman
,
Bud Selig
,
Dillon Gee
,
Mike Pelfrey
,
David Wright
,
Elvin Ramirez
,
Willie Randolph
TEAMS:
Seattle Mariners
,
New York Mets
It's late January and it's going to be 61 degrees here today with light wind. I can't wait to go outside with my daughter and throw batting practice. If it's not that warm where you are or if you're already on the DL with some mysterious arm ailment, go ahead and check out these links. In the past few years, we have seen a proliferation of interviews with athletes. That should be a great thing but we've also seen two big problems. One, we have people with shaky interview skills get a great opportunity and drop the ball by asking unimportant questions. And two, we have athletes without either the verbal skills or back story to say anything interesting. But Ashley Marshall asked terrific questions and Zack Wheeler gave thoughtful answers in this Q&A that is well worth reading. http://www.milb.com/news/article.jsp?ymd=20120122&content_id=26423426&fext=.jsp&vkey=news_milb Matthew Callan combed YouTube to find eight different Mets promos throughout the years, inclu...
Original Story:
http://feedproxy.google.com/~r/Mets36...
THE BACKYARD
BEST OF MAXIM
RELATED ARTICLES
The Mets Hall of Fame is about to get even larger. Last Thursday they announced plans to induct the former closer John Franco into their Hall of Fame this summer.   The move will make Franco their fifth new inductee in the last three years alone. For anyone in the dark, because you prefer football, playing Partypoker or the latest PS3 releases over watching baseball, Franco has...
And now, the moment you've been anxiously awaiting! Welcome back for Part 3 of our four-part series the 2012 Mets Long Season Minor League Roster Preview. If you missed the first two chapters there is a link to them at the bottom of this page. With just over three weeks left to go before the start of spring training, where will the Mets Top Prospects be playing this year? Well...
Michael O'Keefe and Teri Thompson of the Daily News is reporting that the Mets filed a motion on late Thursday to have the case against them tossed for lack of evidence by Picard. After U.S. District Court Judge Jed Rakoff dismissed most of the counts in Irving Picard's $1 billion lawsuit against the owners of the Mets in September, the trustee in the Bernie Madoff liquidation...
I was reading this article by John Sickels over at Minor League Ball and it got me thinking about the grade "C" of the Mets who I really like for 2012 and think could have potential breakouts, or in other words some pretty deep sleepers to keep an eye on. 1. Chase Huchingson, LHP: 7-2, 1.82 ERA, 84 IP, 91/25 K/BB (Savannah) He was signed to a big time program coming out of high...
I'm very happy that John Franco has become the latest member of the Mets' Hall of Fame.  He is more than deserving of the honor, having pitched 14 seasons with the Mets and becoming the franchise's all-time saves leader.  However, I am surprised by the fact that Franco was inducted this year, when there is another reliever who's been waiting longer and is equally, if not...
If you're a true Mets fan, then you know how much the Marlins have been a thorn in the team's side since 2007.  First, Tom Glavine was able to retire only one more batter than I did in the 2007 regular season finale, completing the Mets' collapse.  One year later, the Marlins wouldn't get off the field after they once again eliminated the Mets (and Shea Stadium) in Game...
Infielder Matt Tuiasosopo, whose father and brother played in the NFL, has agreed to a minor-league contract with the New York Mets.
There was some talk the Mets were monitoring the outfield market, but Juan Pierre is now off the market and they will find the asking prices for Johnny Damon, Kosuke Fukudome and Raul Ibanez to rich for their blood. Vlad Guerrero is strictly a DH type, J.D. Drew is heading toward retirement and Magglio Ordonez is an injury question. All three would want more than the Mets are willing...
With Prince Fielder taking off for the Motor City, he becomes yet another premiere first baseman to leave the National League. Fielder now joins the likes of Albert Pujols and Adrian Gonzalez –to name a few– to leave for the AL in recent years. This leaves only Joey Votto, Lance Berkman and Ryan Howard as proven elite first baseman in the NL. Now 2012 will give this crop of young...
The New York Mets fans are a proud people. They have to be. Their team has only won two World Series titles in 50 years and they only have one player inducted into the baseball Hall of Fame. They don't have as much to hold on to as fans of other franchises. As a Mets fan I can completely understand this logic; Be proud of what you have.They have had a long history of bad moments...
For nearly two decades, Gary Carter set the standard for big league catchers, and "Kid Sunshine" was every bit as good as a person as he was as a player.
MLB News

Delivered to your inbox

You'll also receive Yardbarker's daily Top 10, featuring the best sports stories from around the web. Customize your newsletter to get articles on your favorite sports and teams. And the best part? It's free!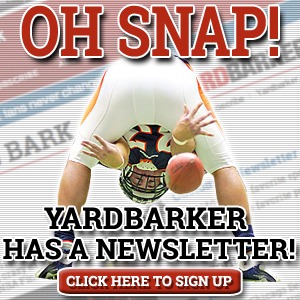 Latest Rumors
Best of Yardbarker

Today's Best Stuff

For Bloggers

Join the Yardbarker Network for more promotion, traffic, and money.

Company Info

Help

What is Yardbarker?

Yardbarker is the largest network of sports blogs and pro athlete blogs on the web. This site is the hub of the Yardbarker Network, where our editors and algorithms curate the best sports content from our network and beyond.