Found May 03, 2012 on Mets Merized Online:
Why are Manny Acosta and Miguel Batista still New York Mets? With ERA's of 9.69 and 6.92 respectively in a combined 26 innings of "work" –if you can call their awful outings work–, they do not deserve to be at the major league level in any way, shape or form. In an offseason centered around creating a strong and formidable bullpen, Sandy Alderson and the Mets are letting that effort go to waste by leaving these two in the major leagues while plenty of guys in Triple-A are more than capable of putting together better relief outings than these two. The work of guys like Jon Rauch, Tim Byrdak and Bobby Parnell are being ruined because of Acosta and Batista's lack of effectiveness coming out of the 'pen. They get themselves into trouble without being able to get themselves out. They cannot hold runners on let alone a lead when it's late and close. In Buffalo, Fernando Cabrera and Chuck James both have ERA's under 1.00 in a combined 20 innings of work. If James and Cabrera had been hurli...
Original Story:
http://metsmerizedonline.com/2012/05/...
THE BACKYARD
BEST OF MAXIM
RELATED ARTICLES
Strong the Force is with Cory Vaughn. This Just In…  RHP Elvin Ramirez has been promoted to Buffalo RHP Gonzalez Germen has been promoted to Binghamton, LHP Chuck James placed on DL In eight relief appearances Elvin Ramirez had a 1.38 ERA in 13 innings pitched. The 24 year old right-hander is coming back after missing a year with arm woes. Germen, 24, had a 3.04 ERA over four...
SNY analyst Bobby Ojeda came down HARD on the Mets new philosophy at the plate with regard to heir approach at the plate during tonight's Mets pre-game show. For those that missed it, Ojeda ripped into what he called "this business of taking so many pitches" that the organization has forced the players to adopt. "SWING THE BATS!" he repeated throughout his respinse to co...
Former pickle factory worker, postal clerk and poet Charles Bukowski once remarked: "The problem with the world is that the intelligent people are full of doubts while the stupid ones are full of confidence." I think it takes some confidence to start a blog, put your real name on your opinions, allow others to share their thoughts on your ramblings and do it year after year...
It's crazy what we do to ourselves on a nightly basis. We hang on every pitch, RBI opportunity, and managerial decision. We are die hard Mets fans, but sometimes we need to remember that hindsight is always 20/20 and the Mets won't win every game.Series like the one the team is in now against the Houston Astros are frustrating. Going into the three game set, the Mets had...
22-4? The St. Lucie Mets are a regular riot... Buffalo 5, Syracuse 2 The purple skies beyond Coca-Cola Field flashed with bursts of lightning south of the Queen City. Between the lines in Buffalo, the Herd struck just as fast for a victory over the rival Chiefs. The Bisons made quick work of a two-run deficit to score a 5-2 win over Syracuse from Coca-Cola Field. A 23-minute rain...
The New York Mets return home tonight coming off of a road trip that left a really bad taste in the mouths of both the club and fan base. After sweeping the Florida Marlins, the Mets were crushed 19-8 before bouncing back and taking the series from the Colorado Rockies. Just as it seemed the poor performances were behind them once again, they were swept by the reigning MLB cellar...
If 3 & 3 were to borrow a page from the long running children's show Sesame Street, this edition would be sponsored by the letters P & U. Those two letters sum up how the Mets performed in this three game series. We were so hard pressed to come up with 3 "Ups", our guys from SNY make their season debut in that category. 3 Up: 1) R.A. Dickey: I honestly thought R.A....
The Arizona Diamondbacks (13-13) have to feel pretty good about tonight's game as fill-in starter Wade Miley takes the mound and he has yet to yield a run in two starts while the New York Mets (13-12) limp into Citi- Field having lost 3 straight and coming off of an 8-1 beating by the Astros. First pitch is set for Friday, 7:10 pm ET at Citi Field in Flushing, New York. Baseball...
This is a Mets blog, but also a baseball blog, and part of baseball is Mariano Rivera, the Yankees' Hall of Fame closer. Mets fans remember Rivera because he snuffed out many games over the years, including Game 5 of the 2000 World Series. When the ball left Mike Piazza's bat with a crack I thought it had a chance, but like many before, because of that awesome cutter, Piazza...
The off season in some sports has, at times, adopted the moniker 'silly season'.  It's that time of year when the dust kicks up from coast to coast, team names change, affiliations change, team locations change.  While more prevalent in the minor league hockey world, the silly season affects minor league baseball as well. This upcoming offseason may prove to be an interesting...
If you didn't see, the New York Mets got swept by the Astros this week in Houston. It was a three game series, which was three games too long. The Mets made guys like Bud Norris, Jed Lowrie, and Chris Johnson look like flat out all-stars. Even Brett Myers came in and made the Mets look silly. Also, I never want to see Chris Schwinden on SNY ever again. He is just god awful. Nothing...
It's a place that the Bisons haven't been since early in the 2010 season, but after a 6-5 win over Syracuse last night they now find themselves alone in first place in the IL North for just the eighth time since becoming the New York Mets' AAA affiliate. However, no one has really been out to support this young group of talented ball players. Sure, the average attendance is...
Mets News

Delivered to your inbox

You'll also receive Yardbarker's daily Top 10, featuring the best sports stories from around the web. Customize your newsletter to get articles on your favorite sports and teams. And the best part? It's free!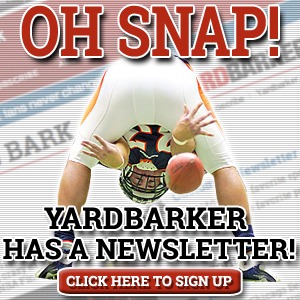 Latest Rumors
Best of Yardbarker

Today's Best Stuff

For Bloggers

Join the Yardbarker Network for more promotion, traffic, and money.

Company Info

Help

What is Yardbarker?

Yardbarker is the largest network of sports blogs and pro athlete blogs on the web. This site is the hub of the Yardbarker Network, where our editors and algorithms curate the best sports content from our network and beyond.