Cliff Lee of the Philadelphia Phillies is the best 3 in the NL East.  Our immediate rivals have what level of strength behind their 1-slot hurler?  The Apocalyptic Horsemen Stats are in my daily coverage.
TAL'S HANDY STATS
WELCOME, NEWCOMERS:
I alternated a game-day 2012 ERA For The NL East and a 2012 ERA For The MLB 5. See link section below. In each publication, the number after the title was based on the quantity of outcomes played by the Phillies. Occasionally, I skipped a stat update, especially after a night game before a matinee.
Top Performance On Wednesday: Edwin Jackson Dials Up A 4-Seam Fastball During 6.2 Solid Innings At Home Against The Phillies
Photo, not described otherwise, is in the 1st inning.
Baseball-Fix Monday Schedule:
Events will dictate the number from 1 to 4 each for November and December. January to mid-February will be every other week, and it will be weekly after that until the season begins.
Check out:  Philadelphia Phillies storyline: Traded away
REASONING For The Stats:
These numbers are a glimpse over the pitching coach's shoulder, because they warn of difficulty ahead. The rule of thumb is that the bullpen load should be no more than 33.3%, which is a 6-complete average per scheduled outing. That is why going a distance into the game is 6.1 frames or more, which is 70.4%. The added detail of 1 out per contest is 54 innings over the long summer's course. This also shows the mound masters that give the relievers a well deserved night off, but there is a rust factor due to lack of backend chances. If there are any questions, please ask.
Note:  All old ERA tables are automatically updated.
STARTING & RELIEF PITCHING:
CLUBSP INNSP ERSP ERASP PERRP PERRP INNRP ERRP ERA
Phillies1,033.04393.8271.2%28.8%418.11833.94
Braves0,959.04003.7566.4%33.6%486.11492.76
Fish0,982.14504.1268.2%31.8%458.12074.06
Nats0,953.03603.4064.9%35.1%515.11853.23
Mets0,975.14153.8368.0%32.0%458.22374.65
TOTAL PITCHING & STARTS OF 6.1 INNINGS OR MORE:
CLUBINNERERAARMSCONVGMSPER
Phillies1,451.16183.83079216256.8%
Braves1,445.15493.42106916242.6%
Fish1,440.26554.09077216244.4%
Nats1,468.15433.33065216232.1%
Mets1,434.06514.09097316245.1%
KEYS:
NOTE:  Click entries button to open more than the visible 10.
ABRVS.MEANING
ARMSPitchers With 6.1 Innings Plus
CONVConverted Start Of 6.1 Innings Or More
LastLast Conversion
ResultOutcome Of Last Start
UpdateNext Start Or Status Change
Note:Listing is in order of conversion, including time of day.
SESeason Ending
IRInjury Replacement
PCPitch Count Limit
6M6th Man (Starter)
C1Call-Up For 1 Start
ESEmergency Start
STARTERS WITH OUTINGS OF 6.1 INNINGS OR MORE:
NOTE:  Click entries button to open more than the visible 10.
CLUBHURLERCONVLASTRESULTUPDATE
01NYMDickey23 of 339/27
01PHLLee23 of 309/28
03PHLHamels21 of 319/30
04MIABuehrle18 of 319/28
05NYMNiese17 of 309/28
06ATLHudson16 of 289/28
06ATLMaholm16 of 3110/1(Trade Add 7/31)
08PHLHalladay15 of 259/11
08MIAJohnson15 of 319/12
10WASJackson14 of 3110/3
11MIASanchez13 of 197/22Traded 7/23
11PHLBlanton13 of 207/28Traded 8/2
11WASGonzalez13 of 329/22
14WASZimmermann12 of 329/29
14PHLKendrick12 of 2510/1
16MIANolasco11 of 319/23
16ATLMinor11 of 309/29
18NYMGee10 of 167/07 SE DL'ed 7/8 Retro
19ATLBeachy08 of 136/02 SE DL'ed 6/17
19ATLHanson08 of 318/17
19ATLMedlen08 of 129/25
22MIAZambrano07 of 206/26PEN'ed 7/28
22NYMSantana07 of 216/30SE DL'ed 8/18 Retro
22WASDetwiler07 of 279/03
22NYMYoung07 of 209/16
26PHLWorley06 of 238/01SE DL'ed 8/29
27WASStrasburg05 of 287/25Shut Down 9/8
28ATLDelgado04 of 176/17IR AAA'ed
28MIAEovaldi04 of 229/18Trade Add 7/25
30NYMHarvey03 of 109/19Shut Down 9/20
30NYMHefner03 of 1310/3
32ATLJurrjens02 of 107/08DL'ed 8/1
32ATLSheets02 of 098/06PEN'ed (DL: 8/25-9/15)
32MIALeBlanc02 of 098/22(PEN'ed 9/17)
32PHLCloyd02 of 069/20
32MIATurner02 of 1010/2(Trade Add 7/23)
37NYMPelfrey01 of 034/21 SE DL'ed 4/22 Retro
37ATLBatista01 of 055/14PEN'ed (Up From AAA)
37WASLannan01 of 067/21(AAA'ed Until 9/1)
37NYMMcHugh01 of 048/23
LINK-UP BELOW:
Tal's Handy Caps on Facebook is for notification of posts and any holdups that may occur. It might be worth your while because there are delays of 2 hours on most feeds.
Check out my previous publications (Autumn Morsels To Chew On) and the 121 storylines–so far–for 2012 on the Phillies page, where there is an excerpt photo.
Tal's Handy Stats is daily coverage. I am alternating the 2012 ERA For The NL East and the 2012 ERA For The MLB 5. Thank you, to all who bookmarked my page.
TAL'S HANDY LINKS
TAL'S HANDY CAPS on Facebook 
Philadelphia Phillies storyline: FA arms to spell relief (Horsemen Stats)
Phillies
Tal Venada (Author Archives)
Philadelphia Phillies: 2012 ERA for the MLB 5 at final game 162
Original Story:
http://feedproxy.google.com/~r/isport...
MORE FROM YARDBARKER
Phillies News

Delivered to your inbox

You'll also receive Yardbarker's daily Top 10, featuring the best sports stories from around the web. Customize your newsletter to get articles on your favorite sports and teams. And the best part? It's free!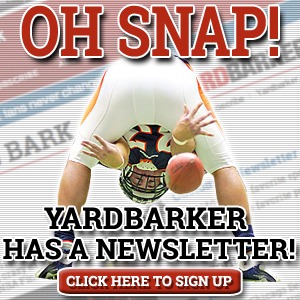 Latest Rumors
Best of Yardbarker

Today's Best Stuff

For Bloggers

Join the Yardbarker Network for more promotion, traffic, and money.

Company Info

Help

What is Yardbarker?

Yardbarker is the largest network of sports blogs and pro athlete blogs on the web. This site is the hub of the Yardbarker Network, where our editors and algorithms curate the best sports content from our network and beyond.