Originally written on
MetsOnline
| Last updated 10/14/14
The New York Mets pitching rotation struggled last season, while the Mets offense managed to produce the sixth most runs in the National League. Sandy Alderson has definitely seen the stats, and knows he needs to address the starting rotation this offseason. But what can Sandy Alderson do to improve the rotation for this upcoming season? Johan Santana looks like he will be ready for opening day, and pending a highly unlikely move for an ace, Santana will be the Mets opening day starter if healthy. Mike Pelfrey is arbitration eligible this offseason and it looks very likely that Sandy Alderson will bring him back for this upcoming season. The Mets would probably have to pay Big-Pelf roughly five million dollars if they were to bring him back. R.A. Dickey who still has one more year left in his 2/yr 8 million dollar deal, will also be apart of the Mets 2012 starting rotation. R.A. Dickey, who was extremely unlucky this past season with run support, did have an impressive 200+ innings pitched with a 3.28 ERA. R.A. Dickey in my eyes was the Mets most reliable pitcher in 2011, look for the veteran to put up impressive numbers again in 2012. Jonathon Niese, the youngest pitcher in the Mets starting rotation, had a lot of consistency problems throughout this past season. Niese is still young, and looks to be a guy the Mets organization really likes. I can see him solidifying the 4th slot in the starting rotation, but that might change if the Mets can bring in a free agent. Dillon Gee, who just like Jonathon Niese is 25, has a chance of concurring the fifth spot in the rotation. The only other Mets pitcher besides Dillon Gee to have more wins in their rookie season was Ron Darling. But after the All-Star break it looked like most teams started catching up with Gee and he didn't have as much success or wins. I think the fifth spot in the rotation is up for grabs, and Sandy Alderson might look to bring a few low priced free agents to fight for that 5th spot with Gee. Johan Santana, Mike Pelfrey, R.A. Dickey, Jonathon Niese, and Dillon Gee seem to be the likely candidates for the Mets 2012 starting rotation, but this rotation didn't work last year, so why would it work this year? What can Alderson realistically do this offseason to improve that starting rotation? I don't think that there are many options to improve this rotation especially because of the Mets financial situation right now, but there are a few good options in my mind. Option 1: I think Rich Harden is a very good option for the Mets this offseason. Yes, maybe he is very risky because of his injury woes, but he won't ask for a lot of money or more than a one year deal. Harden is great when healthy, but hasn't started more than 26 games in a season. Harden has a huge upside, and is a veteran who knows how to pitch. Option 2: Mark Buehrle or Aaron Harang. Both pitchers are veterans who can win games and eat innings. Both are probably more consistant than Rich Harden, but neither have as much of an upside. They both are aging pitchers who will ask for more money than they deserve this offseason, however Sandy Alderson won't over pay either of these guys. Option 3: Stick with Dillon Gee. Like I said, he is a solid rookie who finds ways to win games. He throws strikes and lets his defense do work behind him. Gee is definitely economically the best decision considering he will only be paid $400,000 next season, and isn't on any type of long term deal. You guys have probably heard the rumors that the Mets are interested in Jason Marquis, but I have no idea why the Mets would ever bring him in. He had a 4.00+ ERA last season, and was far from dominant. He also has had trouble staying healthy the past few seasons. I just think the Mets would be better off with Dillon Gee (who would also cost less). Thats just my opinion. Sandy Alderson doesn't have an easy job this offseason, but it will be interesting to see what he does the next couple of months.
Original Story:
http://metsonline.com/the-mets-starti...
MORE FROM YARDBARKER
MLB News

Delivered to your inbox

You'll also receive Yardbarker's daily Top 10, featuring the best sports stories from around the web. Customize your newsletter to get articles on your favorite sports and teams. And the best part? It's free!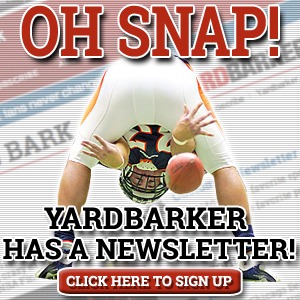 Latest Rumors
Best of Yardbarker

Today's Best Stuff

For Bloggers

Join the Yardbarker Network for more promotion, traffic, and money.

Company Info

Help

What is Yardbarker?

Yardbarker is the largest network of sports blogs and pro athlete blogs on the web. This site is the hub of the Yardbarker Network, where our editors and algorithms curate the best sports content from our network and beyond.