Found July 06, 2012 on Fox Sports North:
With the summer blockbuster season in full force, we asked several players in the Minnesota Twins clubhouse to give their opinion on the best baseball movie of all time. There were plenty to choose from, but "Major League" seemed to be the overwhelming favorite. Here's a look at which baseball movies the Twins like, and why they picked them. LHP Glen Perkins "Major League" "I guess it's just a classic baseball movie that's got the fairy tale story, but all the other stuff that kind of goes in with baseball. I think it's a good re-creation of a major league season, especially the way things were back then. . . . From what I've heard, (Bob Uecker's scenes were) all ad-lib. He didn't have a script. There's just so many lines in that movie. Being here, I think every guy in here has seen it a hundred times. You can quote that movie any time and it's funny. I don't think there's anything even particularly close." OF Ben Revere "For the Love of the Game" "That's probably my top pick. It goes deep into the game of baseball, every single step, how you've got to get the crowd out of it. You go to the hostile environment and everything. It talks about the life of a baseball player and what we go through. I think it just kind of hits the spot. I remember watching it when I was younger and I went up through the minor leagues and I just kept picturing some stuff from that movie that I'm like, 'Wow, it really does happen like that.' It's pretty accurate. It tells so much about the game of baseball. It's pretty nice." OF Denard Span "Major League" and "Major League II" "I've been watching them. They bring back a lot of memories. . . . They're just funny, hilarious. You can tell they talked to a lot of ball players back then when they made that movie because there's a lot of things that go on in the clubhouse in the movie that are kind of realistic. You can see some parts they kind of are far-fetched just for comedy reasons. . . . The majority of it's comedy, but it's pretty accurate on a far-fetched scale. Just a good movie. . . . I think the first one was probably a little bit better, but the second one was just as good, I feel like, for a sequel." 1B Chris Parmelee "The Natural" and "The Sandlot" "I've got a couple. I can't really narrow it down. I like 'The Natural.' 'The Sandlot' is a classic. I watched that hundreds of times growing up. 'Bull Durham' is one of the classic ones too. 'Field of Dreams.' It's hard to kind of narrow it down. I watched all of those growing up. . . . I'd say 'The Sandlot' was No. 1 growing up. I'd say I like 'The Natural.' It's one of those baseball movies that he makes his own bats and it's kind of cool. The whole story line is pretty cool." SS Brian Dozier "Rookie of the Year" and "61" "Growing up, it was always 'Rookie of the Year.' . . . He was a kid, we were kids. He hurt his arm. We'd go outside to try to trip and fall to see if ours felt like that. . . . I'm a big fan of '61' I guess. There's a good story behind it. " OF Darin Mastroianni "The Rookie" "Probably 'The Rookie,' because it has some family meaning with it. For my 18th birthday, I think it was, my aunt and cousins and uncle I'm very close with, they bought me that movie and a St. Rita necklace, which I wore my whole life until this year when I broke it. I'm very close with them. Now I'm here, and that was the whole thing was achieving the impossible dream of playing in the big leagues. So that's probably my favorite one." LHP Brian Duensing "Major League" "(Bob) Uecker makes the movie. His one-liners and stuff like that from the press box is basically to me how sometimes players think. . . . Even to this day, I'll sit there and I'll quote his lines from that movie during games. There's something about that movie that every time it's on, I have to watch it. . . . I think 'Bull Durham' is probably the best minor league movie. That does the best job of depicting what minor league life is like. 'Rookie of the Year' is up there, too." RHP Nick Blackburn "Major League" "It's just funny. I like comedies as it is. It seems like a lot of those movies, the more serious ones are a little too corny and a little cheesy. That one's good. 'Bull Durham' I like. Ones that aren't stupid. I thought they did a pretty good job in 'Major League' of being somewhat accurate. I'd definitely have to go with that one. That's the one I would watch. If all the baseball movies are on, I would watch that before any other one." INF Jamey Carroll "Bull Durham" "I think it shows a lot of how there's travel and things you go through in baseball. I just think it's a classic. There's great quotes in it. Baseball-wise, I think it's a good point of view. . . . Not really the love story part of it. But somebody goes down and helps somebody and just shows them the travel. There's a part where they needed a rainout and stuff like that. You always think you get through a grind and you'd love to have a day off and a rainout. They kind of create their own. It's not saying guys do that, but just the thoughts behind it. The team's struggling and then they find ways to get better; the mental side of the game." Follow Tyler Mason on Twitter.
Original Story:
http://www.foxsportsnorth.com/07/06/1...
THE BACKYARD
BEST OF MAXIM
RELATED ARTICLES
The Minnesota Twins optioned first baseman Chris Parmelee to Triple-A Rochester and called up right-handed pitcher Sam Deduno after Thursday's game. Deduno is scheduled to start Saturday's game in Texas, which will be his first career major league start.In nine starts for Rochester, Deduno was 1-2 with a 2.14 ERA in 42 innings. During that span, he struck out 46 batters and...
Something about the Minnesota Twins' three-run lead Thursday just didn't feel safe. The Twins should have been up by several more runs, and although left-handed starter Scott Diamond put together another quality start, trouble seemed imminent.Sure enough, the Tigers posted one run each in the fourth and fifth innings and trailed by only a run entering the bottom of the eighth...
A year ago, Joe Mauer was fielding questions about bilateral leg weakness; now it's about whether he can win his fourth AL batting title. At this time last season, Mauer had missed 56 games and was batting .236, and the only questions he got were related to his health. At the midpoint of 2012, the Minnesota Twins catcher is batting .332 with five home runs and 38 RBI. On Wednesday...
When Francisco Liriano shut down the Athletics in his return to the starting rotation, many dismissed it as just one start, and one against the Athletics at that. Instead, Liriano has taken that start and ran with it, and six starts later he looks reborn. There could hardly be a bigger difference between Liriano's first five starts and his last seven: First five starts: 26.2 IP...
No other Minnesota Twins player is attracting trade rumors the way Francisco Liriano is, and he acknowledged Thursday that his agent, Greg Genske, has relayed news about interested parties. That, Liriano said, is the extent of his knowledge, and really more than he wants to know. "I don't follow it," he said before the Twins' 7-3 loss to the Detroit Tigers on...
Next Tuesday's All-Star Game, in essence, will serve as one grand talent show for the Texas Rangers. An eye-opening eight Rangers will represent their squad in the Midsummer Classic. Yet, Friday night in Arlington, the Twins' starting pitcher outshone every Ranger he encountered. Francisco Liriano flashed back to his 2006 all-star form at times, spurring a 5-1 Twins victory...
Francisco Liriano is pitching better than he has in a long time, and it might just get him traded. Though the Minnesota Twins are on a roll of sorts, winners of six of eight after beating the Rangers 5-1 Friday in Texas, they don't have the rotation to make it sustainable. In last place all season, they're throwing rookies at the Rangers on Saturday and Sunday, and Minnesota...
Joe Mauer and Justin Morneau drove in two runs each, Francisco Liriano pitched around six walks and the Minnesota Twins handed the Texas Rangers their season-high fifth straight loss with a 5-1 win Friday night. Liriano (3-7) allowed five hits and one run with six strikeouts in 6 2/3 innings, and the Rangers scored two runs or fewer for the fourth time in five games. The Twins...
ARLINGTON, Texas (AP) -- Joe Mauer and Justin Morneau drove in two runs each, Francisco Liriano pitched around six walks and the Minnesota Twins handed the Texas Rangers their season-high fifth straight loss with a 5-1 win Friday night. Liriano (3-7) allowed five hits and one run with six strikeouts in 6 23 innings, and the Rangers scored two runs or fewer for the fourth time in...
By JEFF MEZYDLO, STATS Senior WriterA season-high five-game losing streak might not be the only major concern facing the Texas Rangers.Back spasms could keep slugger Josh Hamilton out of the lineup Saturday night when the AL West-leading Rangers look to get back on track against the visiting Minnesota Twins.The leading vote-getter for next week's All-Star game, Hamilton is considered...
Twins News

Delivered to your inbox

You'll also receive Yardbarker's daily Top 10, featuring the best sports stories from around the web. Customize your newsletter to get articles on your favorite sports and teams. And the best part? It's free!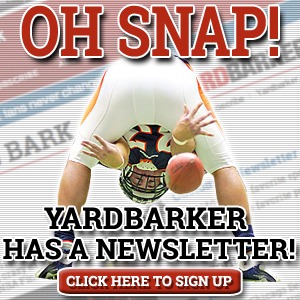 Latest Rumors
The Backyard

Today's Best Stuff

For Bloggers

Join the Yardbarker Network for more promotion, traffic, and money.

Company Info

Help

What is Yardbarker?

Yardbarker is the largest network of sports blogs and pro athlete blogs on the web. This site is the hub of the Yardbarker Network, where our editors and algorithms curate the best sports content from our network and beyond.