Found February 12, 2012 on Mets360.com:
Mets fans are a diverse lot. However, there is an awful lot regarding the team with which the vast majority of us can agree. We all want owners who will fund a payroll in line with what other large market clubs do, we all love R.A. Dickey and we all want to see Ike Davis play in 150 games this year. Because so many issues on the team are cut and dried, the ones where the fan base has a legitimate difference of opinion are fascinating to me. And nowhere is that divide more evident than the views on Daniel Murphy. As I am sure you all know by now, I am a Daniel Murphy backer. But I am going to try my best to present the pros and cons in regards to Murphy. Here are some comments from recent threads over at MetsBlog taken from people who are not quite as sold as I that Murphy is the answer at second base in 2012, or ever. All spelling and punctuation comes from the original poster. "You cannot teach athleticism, which is the largest prerequisite for playing a MIF position. Two ...
Original Story:
http://feedproxy.google.com/~r/Mets36...
THE BACKYARD
BEST OF MAXIM
RELATED ARTICLES
A few days ago, I laid out the idea that the Mets could potentially continue to lower than payroll over the next few seasons.  Such a trend could see the team flirt with a payroll in the $70 million dollar range heading into the 2014 season.  Today I'm here to tell you that such a team might actually be better than the group the Mets will trot out this season.The fact of the...
Andy Martino of the Daily News, spoke with Jason Bay and over the weekend and the Mets' $66 million left-fielder sees a return to his 30-homer seasons despite his struggles the last two years. Now 33, Bay believes his troubles are not related to age or mechanics and attributes the problems to overthinking. "All those years I did well, I never worried about what I was doing...
After struggling in 29 games in 2010, Lucas Duda came roaring back in 2011, posting a .292 batting average in 100 games played over 301 at-bats. Duda stroked 21 doubles, 10 home runs and 50 RBI, and showed he could be a nice cog in the Mets lineup. So after a nice showing last year from Duda, what can we expect from Lucas this upcoming season? With Ike Davis healthy and back at...
Over the course this off season, there have been thousands of posts ranging from extremely negative to obliviously positive regarding the Amazin's. So I have decided to group these fans into two categories for your viewing pleasure. Here one of two extremes on the various players that make up your 2012 New York Mets, starting with the negative. I will have the other end of the...
Check out the new cap and jersey the Mets will be wearing on St. Patrick's Day (March 17) when they play the Braves at Digital Domain Park: Simple, but kind of cool.  Poor Keith Hernandez has seen his uniform number handed out to a motley crew of players over the years, but I'm sure he'd have no problem lending his No. 17 to St. Patrick. The cap and jersey look like...
Thanks to our reader Hank Johnson who sent us the link this post by Joe Lucia of The Outside Corner, who calls himself a dreamer and articulates the Mets' path to the World Series in 2012. You wanted optimism, right? It's all part of a series he's doing for all 30 teams – you see, Joe's actually a Braves fan which makes this story all the more interesting…. Going into...
METS SINGLE GAME TICKETS GO ON SALE MONDAY, MARCH 5 ORDER AT METS.COM OR BY PHONE (718) 507-TIXX The New York Mets today announced single game tickets for the 2012 season at Citi Field will go on sale Monday, March 5 at 10:00 a.m. online at Mets.com and by phone at (718) 507-TIXX. The exclusive pre-sale for Mets Season Ticket Holders starts Monday, February 27 at 10:00 a.m. at Mets...
Here is some of the first news from independent baseball in 2012. Former Mets prospect Bill Pulsipher has finally hung up his spikes after spending 18-years in professional baseball. Last season, he was with Somerset in the Atlantic League, where he went 3-6 with an ERA of 4.00 in 18 starts. The former member of Generation K told me during an interview last summer that he was looking...
It's Jason Bay Day on MMO. Okay, just kidding, but check out this video from MLB Network's Clubhouse Confidential. Host Brian Kenny does a nice job pointing out some revealing stats on Bay. From 2004-2009, Bay posted a .280/.375/.519 slash. From 2010-2011, Bay posted a .251/.337/.386 slash. Look at that drop in slugging percentage! His ground-ball rate has risen from...
I read an interesting article at Baseball Prospectus by Biz of Baseball's Maury Brown, who sheds new light on some of  complexities regarding the financial turmoil that has engulfed Mets ownership in the aftermath of the Madoff scandal. Interestingly enough, Brown corroborates some of the things I've either speculated here on MMO as well as a few things I reported based on...
Soon after the Nationals snatched up left-handed hitting outfielder Rick Ankiel, the Mets pulled the plug on their quest to land a left-handed bat for the team. Ankiel had been high on their list and some reports even circulated that Sandy Alderson may have offered the one-time pitching phenom a minor league deal. Anyway, that was then and this now, and it's looking more and more...
Mets News

Delivered to your inbox

You'll also receive Yardbarker's daily Top 10, featuring the best sports stories from around the web. Customize your newsletter to get articles on your favorite sports and teams. And the best part? It's free!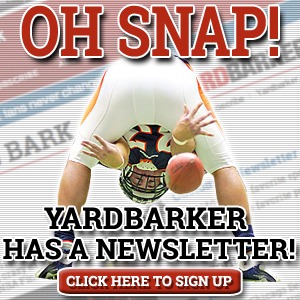 Latest Rumors
Best of Yardbarker

Today's Best Stuff

For Bloggers

Join the Yardbarker Network for more promotion, traffic, and money.

Company Info

Help

What is Yardbarker?

Yardbarker is the largest network of sports blogs and pro athlete blogs on the web. This site is the hub of the Yardbarker Network, where our editors and algorithms curate the best sports content from our network and beyond.