In the latest installment of JRSportBrief on SNY.tv, JR admires David Wright's desire to play, but doubts he should still try to come back to the New York Mets.
New York Mets captain David Wright addresses the media after his recent rotator cuff surgery and explains the timing of the procedure, as well as his future plans to keep playing baseball.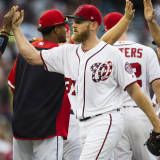 Welcome to this week's edition of Three Up, Three Down — your weekly catch-up of the three best highlights (and lowlights) from around the league. We're here for all of the cheers and the jeers, because it's baseball. You can't have a winner without someone losing along the way.Up: The donnybrook in Detroit Last week, the Yankees and Tigers engaged in what was easily the most bizarre...
In the latest installment of JRSportBrief on SNY.tv, JR explains why he thinks Mets third baseman David Wright should retire.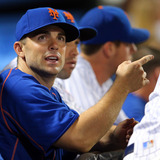 New York Mets third baseman David Wright is not close to a return.Wright, who was diagnosed with a right shoulder impingement in February, has not thrown since his diagnosis, and is unlikely to do so for at least another two weeks. It means Wright is unlikely to return before the end of April, and will certainly miss Opening Day."Obviously, it will be disappointing," Wright said...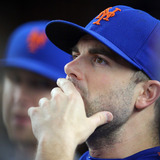 Following a diagnosis of a shoulder impingement for New York Mets third baseman David Wright earlier this week, the 34-year-old told Kristie Ackert of the New York Daily News there isn't much of a timetable for him in regards to throwing again."It's kind of been told to me, if I do the rehab correctly, if I give it time to strengthen the shoulder to get the shoulder working properly...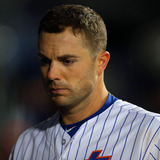 New York Mets third baseman David Wright is expected to miss a significant amount of time while recovering from a herniated disk in his neck. Ken Rosenthal of FOX Sports reported on Friday that Wright will be out at least a month. Source: #Mets' Wright out at least 4 to 6 weeks. — Ken Rosenthal (@Ken_Rosenthal) June 3, 2016 There have already been some rumblings that the neck...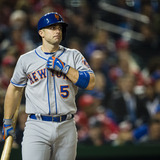 David Wright told reporters on Monday that he is dealing with a herniated disc in his neck. Wright did not play in Monday's 1-0 win over the White Sox — his third straight game missed. New York Mets manager Terry Collins even said that Wright may need a stint on the disabled list. Wright has dealt with serious health issues the past two seasons. He was diagnosed with spinal stenosis...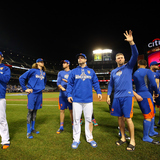 The New York Mets were eliminated in heartbreaking fashion Sunday night courtesy of a 7-2 Game 5 World Series loss, and they were then forced to watch the Kansas City Royals celebrate their championship on the Citi Field turf. But that didn't stop David Wright from leading his Mets teammates out onto the field from the clubhouse for one last salute to the fans still inside the...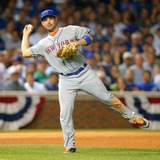 The Chicago Cubs may have been unceremoniously swept out of the postseason courtesy of the New York Mets, but the organization nevertheless displayed an admirable exhibition of sportsmanship following the team's elimination in the NLCS, as the Cubs presented Mets captain David Wright with a pretty awesome keepsake to commemorate the victory. Wright, in his 12th year and coming...
MORE STORIES >>
Mets News

Delivered to your inbox

You'll also receive Yardbarker's daily Top 10, featuring the best sports stories from around the web. Customize your newsletter to get articles on your favorite sports and teams. And the best part? It's free!