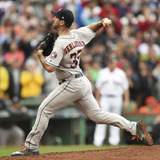 Justin Verlander is reaping the benefits of playing for a team that has embraced analytics and technology to help their players become better.On Saturday, Verlander pitched a masterpiece to help the Astros take a 2-0 lead in the ALCS over the Yankees. Verlander went the distance, allowing just one run and five hits while striking out 13 batters. Among his impressive arsenal of pitches...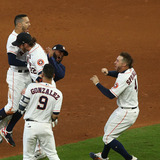 Well, I wager you're not going to see a wilder ending than that for a little while.And yes, that's a challenge to you, Los Angeles and Chicago.Saturday afternoon, the Houston Astros would host the New York Yankees one more time before heading to the east coast for Game 3. We knew that. What we didn't know yet was whether or not they'd be taking a 2-0 advantage with them. Or, if the...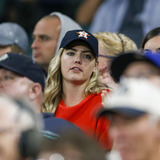 Plenty of Houston's celebrities and athletes were in attendance at Minute Maid Park for Game 2 of the American League Championship Series on Saturday.With Justin Verlander on the mound, it wasn't a surprise that his fiance, Kate Upton, was spotted watching the game in a suite.Also in attendance were Rockets stars James Harden and Chris Paul, who will be playing alongside each other...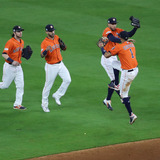 This just in: José Altuve is really good at baseball, folks. And did you hear he's only 5'6"? I hope to goodness that y'all were not partaking in an ALCS-themed drinking game. Well okay fine, I don't hope that—you can enjoy these baseball games however the heck you want. I do hope, however, that 'drink when Altuve's height is mentioned' wasn't part of it. Things would've gotten awfully...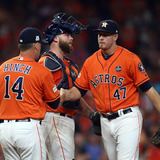 The Houston Astros jumped out to a 1-0 series lead over the New York Yankees with a 2-1 win in the series opener in Houston Friday night.It was a pitchers' duel early on, with New York's Masahiro Tanaka and Houston's Dallas Keuchel both stymying batters. Keuchel amassed six strikeouts in his first four innings of work, and Tanaka had a no-hitter through three.In the fourth inning...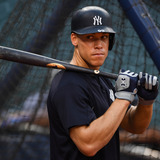 Are you ready?No no, I said—Are… You… Ready?Because I'm not going to ask a third time.Now I know what some of you are thinking. 'Weren't we supposed to get Cleveland versus Houston?' Or, 'aren't we getting a little short-changed here?' And to those questions, I've got two answers for ya:No. And well, no.Look, baseball doesn't promise us anything. Baseball doesn't give a damn if it...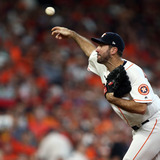 All four division series of the 2017 MLB playoffs are in the books, and now the chase for the pennant is upon us. The Cleveland Indians, Boston Red Sox, Arizona Diamondbacks and Washington Nationals are home with their seasons over. The New York Yankees, Houston Astros, Los Angeles Dodgers and Chicago Cubs have advanced and will have a chance at reaching the World Series.The four...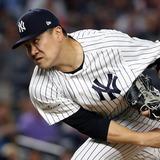 A day after wrapping up the ALDS against the Cleveland Indians, the New York Yankees announced their ALCS starting rotation on Thursday. Masahiro Tanaka will start Game 1 against the Houston Astros, followed by Luis Severino in Game 2, CC Sabathia in Game 3, and Sonny Gray in Game 4.To put it bluntly, Tanaka can't falter in Game 1.We don't mean that in the traditional "the Game 1...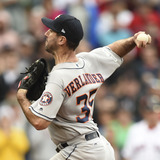 Nursing a 2-1 lead in both the series and Game 4 on Monday, the Houston Astros turned to Game 1 starter Justin Verlander, who was pitching in an unfamiliar role. The appearance did not go well.The first hitter Verlander faced — Andrew Benintendi — slugged a two-run home run to put the Red Sox on top. Certainly, the decision of manager A.J. Hinch will be questioned. Going to Verlander...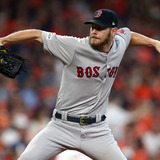 Is it possible to throw in the towel before you head back home? Was Game 2 of the ALDS between the Boston Red Sox and Houston Astros actually the same game? They were probably more identical than you think.In Game 1, the Red Sox mustered up just two runs despite seven hits. They would add an error for good measure. In Game 2, the Red Sox mustered up just two runs despite eight hits...
MORE STORIES >>
Astros News

Delivered to your inbox

You'll also receive Yardbarker's daily Top 10, featuring the best sports stories from around the web. Customize your newsletter to get articles on your favorite sports and teams. And the best part? It's free!