The White Sox top pitching prospect sits down with Chuck Garfien for a revealing interview at spring training. Kopech says he almost quit the game after
White Sox pitching prospect Michael Kopech tells Chuck Garfien why he almost quit baseball and how he saved his career.
A series of unfortunate events nearly forced Michael Kopech to quit baseball. But now storming toward the big leagues, he can reflect on the mental process that saved his career.
White Sox pitcher Michael Kopech has discovered that a key to his success is finding a healthy way to hurry up and wait. Slow down and be patient, he still tells himself. He uses meditation to keep him grounded and focused on what he can control and not on what he can't.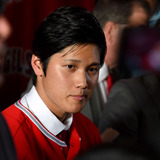 The 2017 MLB season was memorable for a number of reasons. At or near the top of the list was the impact that Aaron Judge and Cody Bellinger had. The two rookies took the baseball world by storm. With spring training now right around the corner, it's only fair to wonder. Who might do that in the 2018 MLB season?Looking at the pool, there are some strong candidates. The Chicago Cubs...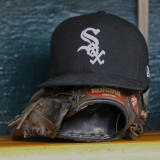 Chicago White Sox fans are positively giddy about the teams' rebuild. The annual fan convention was sold out, which is a rarity for the South Side franchise. The talk around town has been so positive that I'm thinking they might be getting fitted for rings any day now. Maybe they should curb the enthusiasm just a bit.After seeing the Cubs successful rebuild culminating in the World...
One of the questions figured to be asked most this weekend during a sold-out SoxFest at the Hilton Chicago is: When will Michael Kopech be ready for the Majors in 2018?
Daily notes on prospects from lead prospect analyst Eric Longenhagen. Read previous installments here. Michael Kopech, RHP, Chicago AL (Profile)Level: Double-A   Age: 21   Org Rank: 3   Top 100: 21Line: 6 IP, 2 H, 2 BB, 1 R, 12 K Notes Engineered in a lab by the Abercrombie Corperation and then accidentally exposed to Serum 102 by The Syndicate, Kopech's superhuman stuff is almost...
One of the top prospects the Red Sox had to give up to acquire Chris Sale was Michael Kopech, who is known for lighting up radar guns. He hit 105 mph in a minor league game last year that was played in Salem, Va., one of the fastest pitches ever recorded. So it's clear that the guy can throw some serious gas. And apparently, 105 isn't even his ceiling. Kopech's personal trainer believes...
Michael Kopech's fastball sits in the upper 90s and has reportedly been clocked at 105 mph. With that kind of electricity, he has one of the highest upsides of any pitching prospect in the game. Part of the package Chicago received from Boston in the Chris Sale deal, he's a big part of the White Sox' future. He obviously needs to stay healthy, and continue to grow his game, for that...
MORE STORIES >>
White Sox News

Delivered to your inbox

You'll also receive Yardbarker's daily Top 10, featuring the best sports stories from around the web. Customize your newsletter to get articles on your favorite sports and teams. And the best part? It's free!