Found June 27, 2012 on Celtics Green ...a boston celtics blog.:
Over the past couple of days, there have been fake twitter reports of trades and retirements and other such nonsense. There have been fake Chris Broussard and fake Stephen A Smith accounts that have causes havoc among Celtics fans and NBA fans alike. There was this tweet from @Stephan A Smifh
Sad day for the NBA, as the great Kevin Garnett has decided to retire. Press conference scheduled for 1 pm EST tomorrow on ESPN.— Stephen A Smith (@stephenasmifh) June 27, 2012
This got over 3,000 retweets and even had other NBA players responding and retweeting. It was mass bedlam for awhile until someone caught the f in place of the t in Smith and called foul.
Then there was @Chris_Brousard who tweeted this:
Ray Allen will meet with Knicks owner James Dolan in New York next week regarding a possible contract, per league source.— Chris Brousard (@Chris_Brousard) June 18, 2012
and this:
The Celtics have traded Rajon Rondo, the #21 and #22 picks to the Kings, in exchange for Tyrke Evans and the #5 pick, per league source.— Chris Brousard (@Chris_Brousard) June 26, 2012
It was the latter tweet that caused an absolute frenzy on the internet before the real Chris Broussard (2 s's) called out the fake Chris Brousard (1 s) for his shenanigans.
So, the lesson to be learned from this is that no matter what you hear or read, verify it first before re-tweeting or going into full out panic over it. I have a feeling that this is only going to get worse before the off-season is over.
[Discuss on CG Forums!]
Original Story:
http://celticsgreen.blogspot.com/2012...
THE BACKYARD
BEST OF MAXIM
RELATED ARTICLES
WALTHAM, Mass. -- Kevin Garnett typically looms large at the Celtics' practice facility. A 6-foot-11 future Hall of Famer cannot help but dominate the room, but on Wednesday, Garnett managed to take over the proceedings even though he was nowhere to be found. Garnett, an unrestricted free agent, has yet to make his intentions publicly known as the opening of the free agency period...
Yahoo's Adrian Wojnarowski says there is mutual interest between Ray Allen and the Phoenix Suns: The Phoenix Suns have surfaced as serious contenders to sign Boston Celtics free agent Ray Allen, league sources told Yahoo! Sports. Ray Allen will become a free agent after spending the past five seasons with the Celtics. Allen, 37, is willing to explore offers beyond Boston. The Suns...
The general consensus around the NBA is that Ray Allen will sign with Miami. "Barring a change, he'll join the Heat," said a league source.about 9 hours ago via webReplyRetweetFavorite@AlexKennedyNBAAlex KennedyGood thing teams aren't officially allowed to speak to free agents until July 1, huh?
Kevin Garnett has been in contact with Danny Ainge since the Celtics were eliminated in the Eastern Conference finals.
We've all witnessed the movie scene where the scorned lover runs off and his/her partner, normally after a moment of introspection, chases in pursuit. Rain normally pounds from the sky, for production value, and maybe the two lovers argue once they meet each other on the side of the road, or maybe at an airport, with an airplane awaiting to whisk the scorned lover away. They...
Ryan Hollins played 5 1/2 seasons in the NBA and never found a big man he clicked with quite like Kevin Garnett. Hollins showed almost immediate improvement when he landed in Boston on March 23, meshing with Garnett and forming an occasionally impenetrable defensive duo in the post. The 17-year veteran even went to unusual lengths to mentor Hollins, 27, a gesture the younger player...
The Heat are currently on the top of the NBA universe, but the frightening thing for the rest of the NBA is that they could be getting significantly better over the offseason. According to a number of reports, Ray Allen is expected to sign with Miami at some point in the near future. In terms of places to close out his Hall of Fame career, Miami has to be the best possible scenario...
Now that the NBA draft is out of the way, Danny Ainge and the Celtics can turn their attention to locking up their free-agent veterans. The C's could have some competition when it comes to Ray Allen, though, as the Phoenix Suns have surfaced as serious contenders to pursue the veteran guard, according to Yahoo! Sports' Adrian Wojnarowski. This report comes on the heels of...
The Miami Heat are expected to pursue Ray Allen in free agency and LeBron James began the recruitment process during the Draft.
Ray Allen's free agency could mark the end of an era in Boston.  When Ray joined the Celtics, it marked the first time since Dee Brown pumped up his Reeboks that Boston was excited about a Celtic's players shoes.  During his time with the C's Ray dazzled fans with his amazing shooting skills and incredible Air Jordans.  Celtics green when mixed with classic Jordan silhouettes was...
1.Anthony Davis Kentucky Fr. 6'10" – It's hard to image that just a couple years ago in high school Davis was a guard, now he has grown into a power forward. His game reminds people of Kevin Garnett. Davis has great length and size, and he just needs to add some muscle. Davis is an outstanding athlete with great quickness and leaping ability. Offensively he has...
Herald   Danny Ainge mulls making a move Our mock NBA draft has Celts picking Royce White and Fab Melo Celtics on hold until Kevin Garnett decides future Rivers reunion fun but unlikely North Carolina quartet will try to beat 2005 UNC draft class There's no middle ground with UConn's Andre Drummond Without a move, Lakers' draft day will be pretty quiet Globe   A lot...
NBA News

Delivered to your inbox

You'll also receive Yardbarker's daily Top 10, featuring the best sports stories from around the web. Customize your newsletter to get articles on your favorite sports and teams. And the best part? It's free!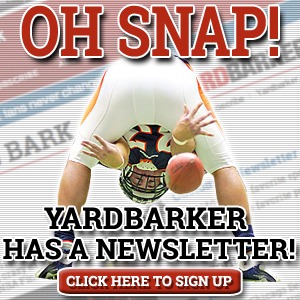 Latest Rumors
Best of Yardbarker

Today's Best Stuff

For Bloggers

Join the Yardbarker Network for more promotion, traffic, and money.

Company Info

Help

What is Yardbarker?

Yardbarker is the largest network of sports blogs and pro athlete blogs on the web. This site is the hub of the Yardbarker Network, where our editors and algorithms curate the best sports content from our network and beyond.