Celtics co-owner Wyc Grousbeck joined Mut and Merloni on WEEI 93.7 FM for an hour long interview this Tuesday. When asked about the legacy of Paul Pierce and Kevin Garnett, and whether they would have their numbers retired in the rafters with the other legends, Grousbeck said that he didn't really want to think about that while these guys were still playing. However, later he said "How could we not?" after being asked again about retiring Pierce and KG's number. "He [Garnett] was defensive player of the year the year we won. He doubled down with us this offseason. These are guys I can't imagine giving those numbers out to anyone else." Wyc (2nd from the left) along with the Garnett, Pierce, Doc Rivers, and the 2008 Champion Celtics at the White House These comments came after speculation that the C's two veteran star players were going to be moved at the trade deadline. Garnett's name came up repeatedly in one specific scenario, a trade with the Los Angeles Clippers for Eric Bledsoe and DeAndre Jordan, but K.G. categorically refused to waive his no-trade clause, and the deal fell through. Apparently, K.G.'s old friends Chauncy Billups and Chris Paul couldn't convince him to join a legitimate title contender in an area that he is familiar with (he lives in Malibu during the off season). If nothing else, this demonstration of loyalty–Garnett's commitment to finish his career in Boston– indicates that he deserves his number in the rafters at the Garden. Pierce was the subject of multiple rumors, including deals with the Brooklyn Nets and Atlanta Hawks, but Grousbeck said that the front office did not feel they were being offered adequate compensation for one of the greatest scorers in Celtics' history.  He told WEEI that "We did not receive good enough offers to make any moves last week. The deals just weren't there" Boston has essentially decided to stand pat and see what this team can do without Rajon Rondo on the floor for the rest of the season. So far it's been a mixed bag. The immediate results after Rondo and Jared Sullinger went down for the season with injuries were extremely positive. They put together an incredible seven-game win streak, but on have regressed during their recent road trip as they dropped three of five games. When asked about this team's goals for the rest of the season, Grousbeck said that "We believe we've got a chance this year to do something important, to show these younger players what it means to be a Celtics team fighting hard in the playoffs" and that kind of fighting spirit was on full display in the last game of their west coast trip. The C's pulled a gritty win in overtime over a tough Utah Jazz team, thus showing some of the younger players and new additions what it means to be part of a proud Celtic tradition. Garnett brought the pride back to this franchise when he signed with Boston back in 2007, but this team's mystique has faded a bit over the past couple of years. Still, Grousbeck told WEEI how much he respects everything these players have done and how he feels about watching them finish their careers with the Celtics. "What they did last night on the 5th game in 7 nights is something else. I love watching them. The day that Paul, KG, Doc or Rondo is gone, I'm going to miss them forever."
Original Story:
http://thenosebleeds.com/celtics-owne...
MORE FROM YARDBARKER
NBA News

Delivered to your inbox

You'll also receive Yardbarker's daily Top 10, featuring the best sports stories from around the web. Customize your newsletter to get articles on your favorite sports and teams. And the best part? It's free!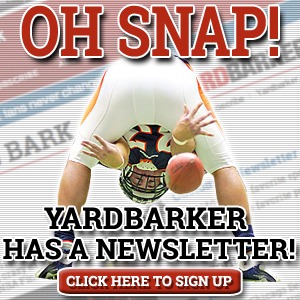 Latest Rumors
Best of Yardbarker

Today's Best Stuff

For Bloggers

Join the Yardbarker Network for more promotion, traffic, and money.

Company Info

Help

What is Yardbarker?

Yardbarker is the largest network of sports blogs and pro athlete blogs on the web. This site is the hub of the Yardbarker Network, where our editors and algorithms curate the best sports content from our network and beyond.