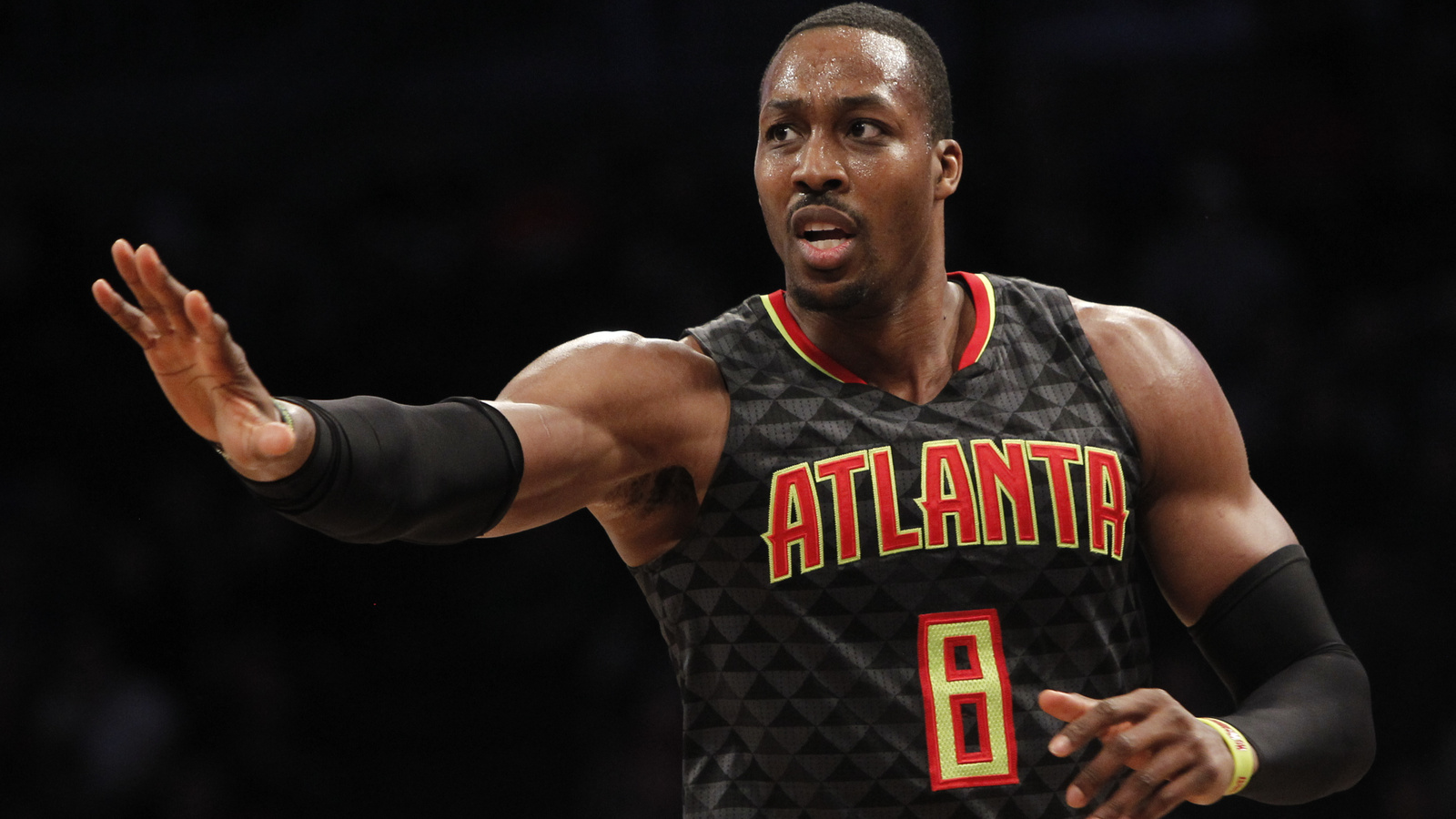 Dwight Howard couldn't hide his disappointment over the Hawks' Game 2 loss to the Wizards.
Nicole Sweet-USA TODAY Sports
The Atlanta Hawks are down 0-2 in their first round series with the Washington Wizards following Wednesday's 109-101 loss at Verizon Center. And the manner in which Dwight Howard interacted with the media after the game couldn't make that notion more plainly evident.
Howard, who only posted six points and seven rebounds in just under 20 minutes of action, was relatively standoffish with reporters in the wake of the loss. So much so, in fact, the Hawks center only needed twelve words to answer five questions, utilizing the phrase "I don't know" on three occasions.
Howard understandably is despondent over the outcome of Wednesday's game and the hole the Hawks find themselves in. The fact that Howard's potential contributions during Game 2 were marginalized by foul trouble and the Wizards' small-ball lineup only exacerbates things.
The Hawks will try to right the ship on their home court in Game 3 on Saturday afternoon on their home court at Phillips Arena.
MORE FROM YARDBARKER
Hawks News

Delivered to your inbox

You'll also receive Yardbarker's daily Top 10, featuring the best sports stories from around the web. Customize your newsletter to get articles on your favorite sports and teams. And the best part? It's free!