Found March 20, 2013 on BlackSportsOnline:
Former NBA player Kendall Gill has been suspended and removed from his on air duties with Comcast Sportsnet Chicago after getting into a physical altercation with his colleague. Chicago Business columnist Danny Ecker is reporting that Gill who is a Bulls analyst punched Big Ten Network analyst Tim Doyle in the Newsroom Tuesday night. Ecker was present when the altercation took place after a round table panel sports discussion including him, Tim Doyle, and Chicago Sun-Times reporter Herb Gould. The incident followed the taping of "Sports Talk Live," a panel discussion on Comcast SportsNet Chicago that featured me, Mr. Doyle and Chicago Sun-Times reporter Herb Gould. Mr. Gill confronted Mr. Doyle in the newsroom over critical comments he had made on the air about Mr. Gill's analysis of the controversial final moments of Monday's Chicago Bulls-Denver Nuggets game. The referees ruled that what at first appeared to be a last-second basket by the Bulls would not be allowed, thus giving the win to the Nuggets. The altercation happened right in front of me as Mr. Doyle and I were walking through the CSN newsroom on our way out of the building. Mr. Gill approached Mr. Doyle and called him out for his comments, which escalated to a shoving match and ultimately Mr. Gill throwing a punch at Mr. Doyle. The two bumped up against a sign on the wall and a small amount of blood was drawn (though it was unclear exactly how) before the two were separated. CSN Chicago News Director Kevin Cross released a statement on the matter. "We're looking further into the incident that took place in our newsroom earlier today," said CSN Chicago news director Kevin Cross in a statement late last night. "Until the investigation is complete, Kendall Gill will not be appearing on our air." After Monday night's game, Kendall Gill said on the air that the call of basket interference against Bulls center Joakim Noah with 1.7 seconds left in overtime "was a very bad call on the officials' part." Tim Doyle, who is a frequent guest on the show, refuted Gills opinion on  air Tuesday evening. The two also were reportedly  debating the topic before the round table sports panel went live. Gill is a former University of Illinois basketball star, and 15 year NBA vet.
Original Story:
http://blacksportsonline.com/home/201...
THE BACKYARD
BEST OF MAXIM
RELATED ARTICLES
CSN Chicago Bulls analyst Kendall Gill and BTN analyst Tim Doyle got into a scuffle at the CSN studios in Chicago on Tuesday night according to Danny Ecker of Crain's Chicago Business. The fight occurred after GIll confronted Doyle about Doyle's questioning of Gill's analysis of Monday's Bulls-Nuggets game. Gill has been suspended by CSN for the time being while...
Gill versus Doyle, CSN vs. BTN round one went down last night. In one corner you have Kendall Gill: a former 1989 Flyin' Illini Final Four team star and #5 pick in the NBA Draft. The 15-year NBA veteran (including his hometown Chicago Bulls, led the NBA in steals in 1997-98) Gill also had a short stint in boxing after his playing career. Today, he does pre and post coverage for...
It's one thing when players come to blows on the basketball court (or any other competitive field), but for two analysts to do so--well, that's just plain funny. Tim Doyle, who is an analysts for the Big 10 network, was critical of the refs that were involved in a controversial call during the Bulls/Nuggets game Monday while making an appearance on a discussion show...
Chicago Bulls superstar Derrick Rose still isn't sure when he'll come back from his knee injury. The former MVP point guard sounded like a player who just might miss the entire season, though he said he hasn't experienced any setbacks in his recovery. He said Thursday that he's still experiencing some soreness in his surgically repaired left knee and hasn't set...
((HT: CSNChicago)) No, it wasn't on the air, silly... If was off the air after Gill got into a rather-heated discussion with B1G Ten Network analyst Tim Doyle over the following observation from last night's Bulls-Nuggets game... Your browser does not support iframes. Doyle and Gill went up against a wall and drew blood in front of Chicago Business Report reporter...
Derrick Rose made himself available to the media on Thursday afternoon and reiterated that while he is "close", he is still not ready for a return, and doesn't know when he will be, adding, only God knows.  The Bulls have 16 games remaining. According to CSN Chicago: "It could be tomorrow and I could feel like I could play the next game," he said. "Nobody knows but God...
Nate Robinson documents his 2013 All-Star weekend in Miami with teammate Carlos Boozer and their families. Robinson and Boozer offer a glimpse of their life away from the basketball court and with their kids, also featuring an appearance by Nets guard, Deron Williams.
Bulls TV analyst Kendall Gill has been suspended following a physical confrontation with a media colleague. In other news, former ESPNers Cindy Brunson and Bobby Valentine will soon resurface on Fox Sports Arizona and SportsNet [...]
NBA News

Delivered to your inbox

You'll also receive Yardbarker's daily Top 10, featuring the best sports stories from around the web. Customize your newsletter to get articles on your favorite sports and teams. And the best part? It's free!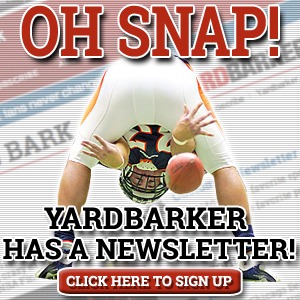 Latest Rumors
Best of Yardbarker

Today's Best Stuff

For Bloggers

Join the Yardbarker Network for more promotion, traffic, and money.

Company Info

Help

What is Yardbarker?

Yardbarker is the largest network of sports blogs and pro athlete blogs on the web. This site is the hub of the Yardbarker Network, where our editors and algorithms curate the best sports content from our network and beyond.