Found April 29, 2012 on Celtics Life:
PLAYERS:
Kevin Garnett
,
Ray Allen
,
Iman Shumpert
,
LeBron James
,
Carmelo Anthony
,
Sam Cassell
,
Derrick Rose
,
Avery Bradley
,
Paul Pierce
,
Josh Smith
,
Doc Rivers
,
Brandon Bass
,
Mickael Pietrus
TEAMS:
Boston Celtics
,
New York Knicks
,
Miami Heat
,
Chicago Bulls
,
Atlanta Hawks
Herald   Kevin Garnett keeps Celtics pulse Doc thinks Ray Allen's a no-go Time to reignite passion This year, Bradley's in Celtics: 5 keys to the series Matching up the Celtics-Hawks series Knicks rookie guard Iman Shumpert tears ACL, out for the playoffs Magic scores game's final 11 points in defeating Pacers in Game 1 LeBron James and Heat stifle Carmelo Anthony and Knicks in series-opening rout Sam Cassell ready for his son to make his own name Durant game-winner lifts Thunder past Mavs, 99-98 One horrific play, and Derrick Rose's season is over; Bulls win Teammates express deep concern over Derrick Rose's latest injury Globe  Surprising Celtics ready to take on Hawks in first round Avery Bradley carves out starting role with Celtics Rose's season over after tearing an ACL in Bulls' victory Allen will need offseason surgery Celtics wary of the Hawks as playoffs begin Scott Brown sinks half-court shot in front of excited Cape Cod kids CelticThunder   Comments from th...
Original Story:
http://www.celticslife.com/2012/04/fi...
THE BACKYARD
BEST OF MAXIM
RELATED ARTICLES
It does not take much to motivate Kevin Garnett. His motivational tool for this season has been the perception that he is "old," but even before Garnett hit the big 3-0, he was drawing inspiration from other seemingly innocuous sources. This is a guy who takes offense to being a called a "center," for cripes sake. Ivan Johnson may not know this. He did spend two...
My Shaq senses are still tingling, but Ray Allen reportedly "feels good today" and "sounds cautiously optimistic" about his status for tonight's playoff opener against the Atlanta Hawks. Doc Rivers called his famous shooting guard — no, not Sasha Pavlovic — "50-50″ and a game-time decision.From where I'm sitting hundreds of miles away from Atlanta without anything...
Ray Allen last played for the Celtics on April 10th, but he really hasn't been right since back in February when he initially injured his right ankle. Reports have been tossed around that he has bone spurs and that's what's causing his pain. That has led to much speculation about Allen's availability for the 2012 [...]
Boston Celtics guard Ray Allen is traveling with the team to Atlanta for the start of their first round playoff series, but it is unclear if he will play in Game 1 on Sunday against the Hawks. Allen has not played for the past two weeks because of a sore ankle. Allen told ESPN.com that he is still day-to-day, but Celtics coach Doc Rivers said he is doubtful that Allen will play...
ATLANTA (AP) -- Boston Celtics guard Ray Allen won't play in Game 1 of the NBA playoffs against the Atlanta Hawks. As expected, coach Doc Rivers said before Sunday's game that Allen won't be in uniform because of an ailing right ankle. He had a cortisone shot last week and says the ankle is feeling better, but not enough to go in the playoff opener. Rivers says the status...
WALTHAM, Mass. -- Ryan Hollins has not been to playoffs since 2008-09, when he was a useful sub for the Mavericks. He is back in the postseason with the Celtics, but the seventh-year veteran is not excited about the opportunity. Nope. "I'm more than excited," Hollins said. "Playoffs are so much fun. It's the best basketball you can play. I'm definitely...
Boston Herald Add another name to the ever-expanding list of Kevin Garnett's critics. Hawks rookie forward Ivan Johnson became the latest to join the chorus this afternoon after Hawks practice. "Garnett, he's a dirty player," Johnson said. "He gives me a lot of elbows and I can handle that." Johnson said he expected that Garnett and the Celtics would attempt to do things...
All about banner 18 in one last run with the Big 3 --- errr, I mean big 4 The chase to banner number 18 will begin Sunday in Atlanta.  Before leaving, the Celtics held a practice on Friday afternoon with near perfect attendance heading into the playoffs. Ray Allen, still hobbled by his sore right ankle, did some light shooting before practice and some free-throw shooting at the...
CSNNE The Boston Celtics will have an additional guest with them for their playoff series against Atlanta - Flip Saunders. The former Washington Wizards coach, who also coached Kevin Garnett for a number of years in Minnesota, will be traveling with the team when they face the Atlanta Hawks in their first-round playoff series that will begin on Sunday in Atlanta. More than anything...
The 17 Time NBA champion Boston Celtics concluded their 2011-12 season with a 87-74 victory over the Milwaukee Bucks, after a season that can be best described as an exciting roller coaster ride. Indicative of Boston's tradition of team play, point guard Rajon Rondo extended his streak of 10+ assists per game to 24! While all-time 3-point leader Ray Allen was questionable to even...
The NBA put out the above video with the Boston Celtics' top 10 plays of the 2011-2012 regular season. Did they get it right, or do you think any big plays are missing? Sound off in the comments. I was sort of surprised that Avery Bradley's dunk on Kevin Durant didn't make the list, but at least they got his block on Dwyane Wade!
The Celtics will open the playoffs on the road when they take on the Atlanta Hawks in Game 1 on Sunday. Here is a look at how the teams stack up based on my observations, with input from an NBA personnel scout. Who the Celtics Are Chances are you have a pretty good idea of the Celtics' identity by now. The Celtics are known to be precise, if deliberate, in executing on offense...
NBA News

Delivered to your inbox

You'll also receive Yardbarker's daily Top 10, featuring the best sports stories from around the web. Customize your newsletter to get articles on your favorite sports and teams. And the best part? It's free!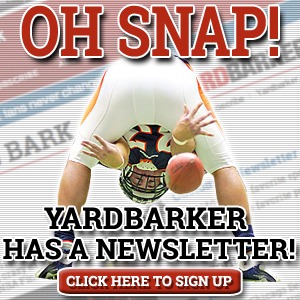 Latest Rumors
Best of Yardbarker

Today's Best Stuff

For Bloggers

Join the Yardbarker Network for more promotion, traffic, and money.

Company Info

Help

What is Yardbarker?

Yardbarker is the largest network of sports blogs and pro athlete blogs on the web. This site is the hub of the Yardbarker Network, where our editors and algorithms curate the best sports content from our network and beyond.