Welcome to part two of our Draft Grade Series. Yesterday I broke down the Boston Celtics' 2003 Draft and today we'll be taking a look at the players Danny Ainge selected the following year, 2004. The '04 Draft has a lot to live up to since the '03 version received a "B-" grade. How'd Ainge do for himself? Read on to find out. Draft: 2004Picks: (1)15, (1)24, (1)25, (2)41(1)15. Al Jefferson, PF/C Prentiss High SchoolAl Jefferson was a solid pick here at number 15. Big Al gave the Cs another young, long big man to throw in next to Kendrick Perkins who they had traded for on draft night the previous year. Ironically, Jefferson developed much faster than Perk. In his first year as a Boston Celtic, Al Jefferson played in 71 games with an average of about 15 minutes per. While the numbers weren't eye popping, he did manage to post 6.7 PPG, 4.4 RPG, and 0.8 BPG. Not too bad for a rookie big coming into the league straight out of high school. Consider his Per 36 minutes statistics for that same season though. Jefferson's marks would have translated to an above average 16.3 points, 10.7 rebounds, and 1.9 blocks per contest. Eventually, Big Al got the opportunity to translate those numbers for real. Jefferson's sophomore season was filled with minor improvements across the board which I guess was to be expected. But fast forward to year three where Big Al blossomed into the player he was going to be for the rest of his career, a top ten center in the league. Doc Rivers gave the youngster a shot by inserting him into the starting lineup and Jefferson took that promotion and went off running with it. That year, 2006-07, he posted a line of 16 points, 11 rebounds, and 1.5 blocks per game, all while flirting with that per 36 minute mark at 33.6 a night. Unfortunately, the 06-07 season would be his last in Celtic green but we all know why that was... (1)24. Delonte West, PG/SG St. JosephsGoing into the 2004-05 season, the Boston Celtics were very thin at the point guard position. Before drafting Delonte West, Doc Rivers had just Gary Payton and Marcus Banks at his disposal. Plus, they only had two off-guards in Ricky Davis and Jiri Welsch. Not exactly ball-handlers if you ask me.Much to the Celtics' dismay, all of the point guards, whose name's were relevant at the time, had been selected by the time Ainge was on the clock. As a result, he had no other choice but to have the commissioner call Delonte West's name with the 24th pick of the 2004 NBA Draft. West was nonexistent in his rookie year. He logged just 13 minutes per game and tallied a mere 4.5 points to go along with 1.4 helpers per. However, much like Jefferson, he played pretty well when he became a starter in his second year. D-West started in 71 of the 71 games he played in the 2005-06 campaign and in 34.1 MPG he boosted his averages to 11.8 PPG and 4.6 APG. His 11.8 points were rather efficient too. He shot a torrid 49% from the floor and also converted on 39% of his treys. With a year of starting at the NBA level under his belt, Delonte West regressed in 2006-07. While he upped his scoring averaged to 12.2, both of his shooting percentages fell (43% FG, 37% 3-pt FG). West also saw a slight dip in his assist numbers (4.4) and his turnovers grew to an even 2.0. As a result, Delonte West played in 69 games and started just 47 of them. Also like Jefferson, 06-07 would be his last in the city of Boston (Returned in 2010-11 but played just 24 games for the team). (1)25. Tony Allen, SG Oklahoma StateWith the very next pick, the Celtics followed up their selection of Delonte West by taking the defensive-minded Tony Allen. To be honest, taking Allen literally right after West didn't make much sense at first. The Cs were already heavy at the off-guard position. As I mentioned before, Ricky Davis, Jiri Welsch, and now D-West, were already penciled in at shooting guard on Boston's depth chart. Adding another left fans scratching their heads. At Oklahoma State Tony Allen was very solid in terms of scoring the ball. By the time he wrapped up his career with the Cowboys, Allen had averaged 15.3 points per game on an efficient 48% shooting from the floor. In fact, in his senior year he poured in 16.0 per night and shot at an impressive 51% clip. That kind of scoring efficiency isn't exactly the first thing you think about when someone says, "Tony Allen," but the numbers don't lie. While that's all fine and good, Allen really struggled to make shots that weren't taken within the 3-point arc. The same year he notched that 51% mark, he converted on only 29.7% of his three point attempts and knocked down a disappointing 67.5% of his free throws. But TA wasn't drafted to put the ball in the bucket, he was drafted to play defense. In his senior year at OSU, Allen had 2.1 thefts per night. With that average, he set a school record for most steals per game in a single season, a record which still stands today. As to be expected, he also set the school record for most steals recorded in a single season that same year. Like the per game number, his 72 pickpockets that year have yet to be surpassed, giving TA two active first place records at his alma mater. Tony Allen didn't let Boston down. He performed exactly the way the Cs expected him to. He never scored nearly the amount of points he did in college but he always had solid field goal percentages in Boston, shooting at clips ranging anywhere from 43 to 51 percent. What's more, Allen was successful in carrying over his defensive prowess from the college game to the pros. Six out of the seven years he played in Boston, TA notched at least 1.0 steal per game. The only year he didn't do it was during the 2007-08 campaign when he stole the ball 0.8 times a contest.  (2)41. Justin Reed, SF Mississippi The only thing I really like about Justin Reed is that we share the same birthday. Other than that, there isn't much to say.Look, all kidding aside, Reed was a decent player at Ole Miss. In four years he averaged 14.6 points and 6.3 rebounds per game. What really turns me off is the fact that he couldn't hit the broad side of a barn as far as three pointers are concerned. For his career, he shot 28.4% from downtown. - Freshman Year: 13% (I'm not kidding)- Sophomore Year: 27.6% (Better?)- Junior Year: 42.6% (Random.. Is there hope?)- Senior Year: 23.7% (No hope.)Those numbers are just so terrible that they're hard to read. This was the guy who was supposed to back up Paul Pierce when he needed a breather. Before Reed was taken 41st overall, Pierce was the only small forward on the Celtics' depth chart. I understand there was very slim pickings at this point in the draft but Ainge might as well have told The Captain, "Paul get in shape. You're playing 48 minutes every single night." Maybe I'm being too harsh but, to me, this was just a "We have a pick, might as well use it" pick.  SummaryI think Danny Ainge went did pretty well in the '04 NBA Draft. He got two key contributors in Al Jefferson and Tony Allen, a role player in Delonte West, and a "use a pick cause I have one" player in Justin Reed. Al Jefferson was a big part of any success we had while he was in a Celtics uniform and with the way he's played in Utah I sometimes wish we never got rid of him. But at the same time, I don't think the T'Wolves would have taken Kendrick Perkins instead of Big Al in exchange for Kevin Garnett. Tony Allen is another guy I wish we never let go of, especially because his offense has somewhat caught up to his defensive game ever since he left for Memphis. Although he didn't play much of a role in the 2008 championship run, he was still a defensive stopper and great glue guy throughout the entire regular season. It was in Boston that TA emerged as one of the elite perimeter defenders in the game, if not the best. I think if he had been given more than 4.3 minutes per game in those playoffs, he would've had a bigger impact. His per 36 minute stats were a productive 11.1 PPG and 1.1 SPG. Despite his personal struggles, there's no denying that Delonte West had his moments in Beantown. Who doesn't remember West coming up with a loose ball, running out ahead of the pack and jamming it to finish the fast break? I certainly remember and it was those moments that made watching Celtics games that much more fun during the down years. Unfortunately, none of these good things can be said about the fourth and final guy, Justin Reed. He didn't get enough floor time to make an impact and AInge might have been able to trade that pick for future pick(s)/talent/move up.Bottom Line Danny Ainge missed out on a lot of good players in this draft but he still came up with a couple of good ones anyways. For instance, he could have taken Josh Smith, J.R. Smith, Dorrell Wright, or even Jameer Nelson with that 15th overall pick. Ainge also passed up on the opportunity to grab Kevin Martin with either the 24th or 25th pick. The Tony Allen pick was one I don't argue with but having a scorer like Martin instead of West could have made things a lot easier on Paul Pierce. Finally, the only guy of worth that could've been taken over Justin Reed was Trevor Ariza.Besides missing out on a handful of future All-Stars, I think this draft had "fate" written all over it. Three of the four players taken were involved in the trades that brought both Kevin Garnett and Ray Allen to Boston. Jefferson and Reed were a part of the package sent to Minnesota and both Delonte West and Wally Sczcerbiak (Acquired in KG trade) were shipped to Seattle in return for Ray Allen. Look, the majority of draftees were productive while they were in green and white and they were also key parts in creating, arguably, one of the best Celtics squads of all time. I'd say that's a two for one.Grade: B+
Original Story:
http://www.celticsspot.com/1/post/201...
PLAYERS:
Danny Ainge
,
Kendrick Perkins
,
Doc Rivers
,
Delonte West
,
Marcus Banks
,
Ricky Davis
,
Justin Reed
,
Paul Pierce
,
Kevin Garnett
,
Josh Smith
,
J.R. Smith
,
Jameer Nelson
,
Ray Allen
TEAMS:
Boston Celtics
,
Oklahoma City Thunder
,
Dallas Mavericks
,
New Orleans Pelicans
,
New York Knicks
,
Orlando Magic
,
Miami Heat
,
Oklahoma State Cowboys
,
Mississippi Rebels
,
Wyoming Cowboys
MORE FROM YARDBARKER
NBA News

Delivered to your inbox

You'll also receive Yardbarker's daily Top 10, featuring the best sports stories from around the web. Customize your newsletter to get articles on your favorite sports and teams. And the best part? It's free!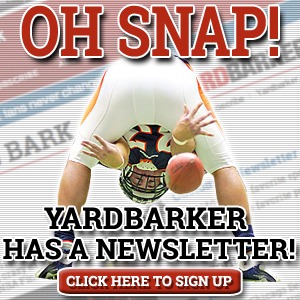 Latest Rumors
Best of Yardbarker

Today's Best Stuff

For Bloggers

Join the Yardbarker Network for more promotion, traffic, and money.

Company Info

Help

What is Yardbarker?

Yardbarker is the largest network of sports blogs and pro athlete blogs on the web. This site is the hub of the Yardbarker Network, where our editors and algorithms curate the best sports content from our network and beyond.