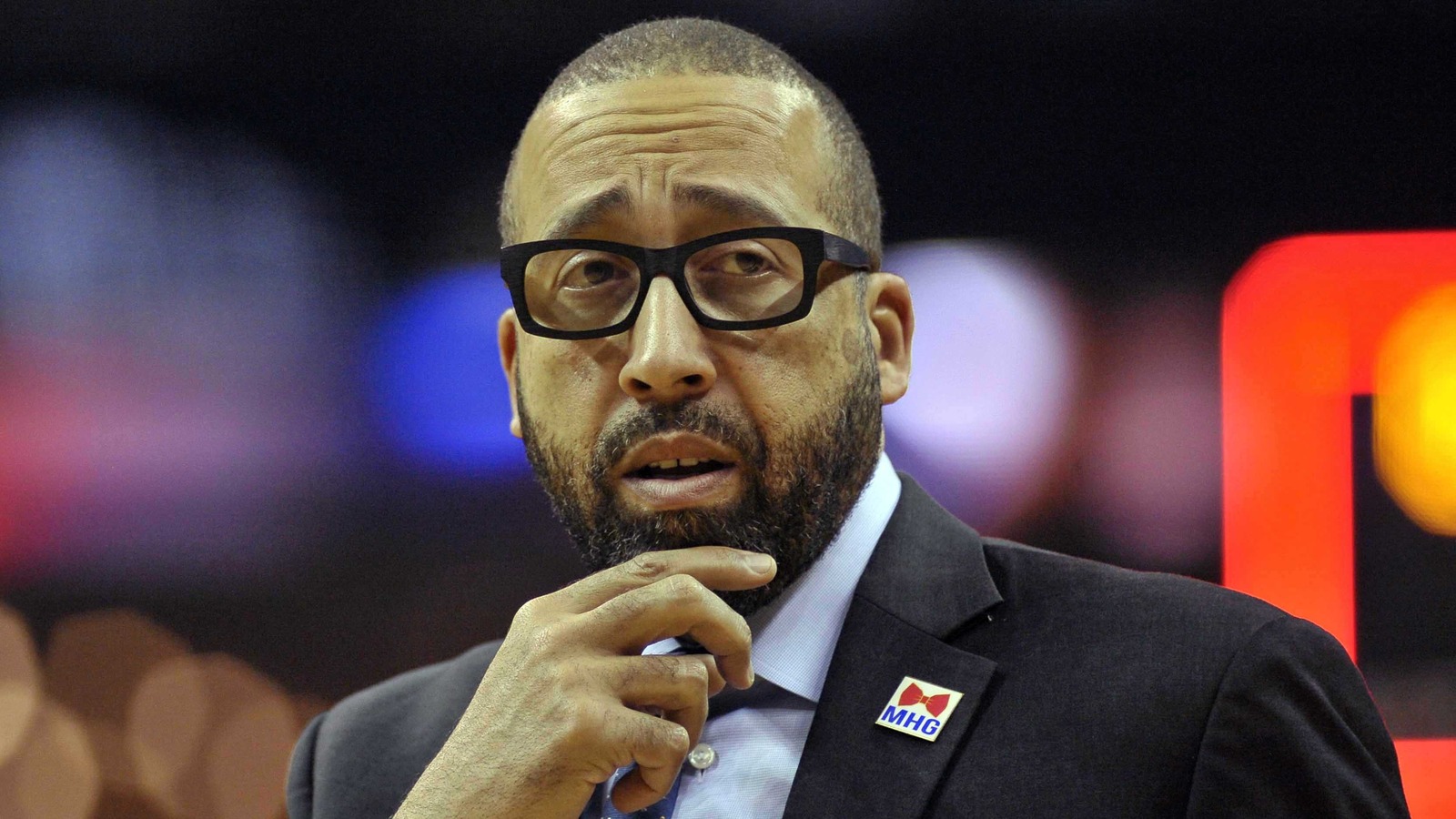 The Grizzlies indicated on Twitter the team may start selling shirts bearing David Fizdale's popular new catchphrase.
Justin Ford-USA TODAY Sports
Memphis Grizzlies head coach David Fizdale unleashed a rant for the ages following Monday's 96-82 loss to the San Antonio Spurs, during which he bashed officials.
But while doing so, Fizdale perhaps inadvertently introduced a new catchphrase that has become quite the hit in a relatively short amount of time.
To close out his rant, Fizdale uttered the already-classic line, "Take that for data!"
"We don't get the respect that these guys deserve because Mike Conley doesn't go crazy, he has class and he just plays the game," Fizdale said in part after the game, via NBA.com. "But I'm not going to let them treat us that way. I know (San Antonio coach Gregg Popovich has) got pedigree and I'm a young rookie, but they are not going to rook us.
"That's unacceptable, that was unprofessional. My guys dug in that game and earned the right to be in that game and they did not even give us a chance."
Fizdale almost certainly will be fined for his outburst, but that hasn't stopped the Grizzlies from perhaps capitalizing on the coach's brilliant new tagline. The team revealed via Twitter Tuesday morning shirts bearing the "Take that for data!" message may be in the works.
Well, that didn't take long, did it?
Sadly, the new shirts haven't yet hit the team's online store. But it only should be a matter of time, right? 
That said, the Grizzlies better hurry. With the Spurs already staked to a 2-0 lead in the first-round series, there probably isn't much time left for Grizzlies fans to wear these bad boys during the postseason.
MORE FROM YARDBARKER
Grizzlies News

Delivered to your inbox

You'll also receive Yardbarker's daily Top 10, featuring the best sports stories from around the web. Customize your newsletter to get articles on your favorite sports and teams. And the best part? It's free!