Found February 16, 2013 on Celtics Life:
Happy to be there?  Not exactly... After the win over the Bulls on Wednesday night, Kevin Garnett made headlines by saying this weekend's All-Star Game would be his last.  It immediately fueled speculation of his retirement, which he then tried to put to rest on Friday.  My take on the situation?  KG is just plain sick of it.  He's 36 years old (37 in May), playing in his 18th NBA season, and this will be his 15th All-Star appearance.  It should come as no surprise that he would rather use the time to rest and relax, and avoid all the media attention. Tomorrow Garnett is going to have to start the game alongside three Miami Heat, and Carmelo "Honey Nut Cheerios" Anthony.  Another of his teammates, Kyrie Irving, was born in 1992.  Garnett was already playing in the NBA by 1995.  Can you really blame KG for not wanting to hang out with these guys? At the All-Star "practice" today many of the younger players for both teams stood around laughing and joki...
Original Story:
http://www.celticslife.com/2013/02/he...
THE BACKYARD
BEST OF MAXIM
RELATED ARTICLES
Kevin Garnett mentioned that he was bringing his family to All Star Weekend with him and he was going to enjoy it because it was going to be his last. That set off a feeding frenzy of the media speculating that he was planning to retire at the end of this season. He sets the record straight about those comments in this interview. I sure wish Rondo was there with him. They'...
Kevin Garnett plans to retire as a member of the Celtics.
WE COOL
Much was made of the supposed "beef" between Kevin Garnett and Carmelo Anthony earlier this season. After a physical, emotional game, Melo supposedly waited outside of the Boston locker room to have a word with KG. Then the rumors started flying about what was actually said on the court between the two. Now, the two have apparently talked and resolved whatever issues there might...
Apparently ganging up on Craig Sager with Carmelo Anthony Saturday at All-Star practice wasn't enough. In a sideline interview with Sager during the All-Star game Sunday, KG clowned the TNT reporter's attire (photos) again: "Stop wearing stuff like this when you're doing real interviews. Straight up. You look like a Christmas ornament." – Kevin Garnett to Craig Sager
Just five weeks ago, Carmelo Anthony hated Kevin Garnett.  We all know the story; Anthony and Garnett were going at it in a tightly contested game back on Jan. 8.  It got chippy and the two started jawing and before long, Garnett went below the belt like he normally does and allegedly said that Anthony's wife "tastes like Honey Nut Cheerios." Now I'm not married but if...
STAYING IN BEANTOWN
Kevin Garnett has been mentioned in trade conversations, but the veteran All-Star forward says he will not waive his no-trade clause.
Sweet Jesus, it's 1 am on a Friday night, yet the rumors keep rolling in. But this time is a little different. This time it's Woj (esteemed Yahoo NBA insider Adrian Wojnarowski). The proposed deal: Kevin Garnett for Clippers PG Eric Bledsoe and C DeAndre Jordan. Here's an excerpt from Woj's article (co-written with Marc Spears) (link). The Boston Celtics and Los...
I love how they keep on wanting Bolt to give props to other teams and players, but it's all about Kevin Garnett and the Celtics for the world's fastest man. Big thanks to Celtics Lifer Tia Compenser for the video tip.
The Boston Celtics and Los Angeles Clippers are still discussing a trade of Kevin Garnett and Eric Bledsoe, according to Yahoo Sports' Adrian Wojnarowski. But this deal would also include shot-swatting center DeAndre Jordan instead of Caron Butler. Sources tell Woj that the Celtics and Clippers have been in "regular contact about the possibility." The big hurdle...
The Herald's Mark Murphy offers this update on the Celtics need for a guard: The Celtics are reportedly on the verge of signing a guard to a 10-day contract — a hedge in case a more desirable player is available in another two weeks — though management was still sifting through possibilities. Shelvin Mack, the Maine Red Claws point guard, remained with his team on its road...
With the NBA trade deadline knocking on the doorstep, the Boston Celtics have a ton of decisions to weigh in, which could essentially make this the toughest deadline in Celtics history. Currently, the Celtics sit in utter silence after storming rumors consisting of Kevin Garnett and Paul Pierce this past week, but that doesn't mean they aren't talking trading places with players...
NBA News

Delivered to your inbox

You'll also receive Yardbarker's daily Top 10, featuring the best sports stories from around the web. Customize your newsletter to get articles on your favorite sports and teams. And the best part? It's free!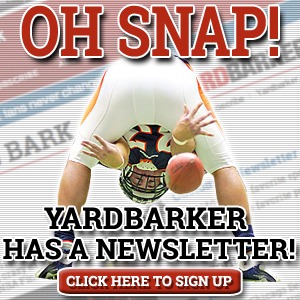 Latest Rumors
Best of Yardbarker

Today's Best Stuff

For Bloggers

Join the Yardbarker Network for more promotion, traffic, and money.

Company Info

Help

What is Yardbarker?

Yardbarker is the largest network of sports blogs and pro athlete blogs on the web. This site is the hub of the Yardbarker Network, where our editors and algorithms curate the best sports content from our network and beyond.